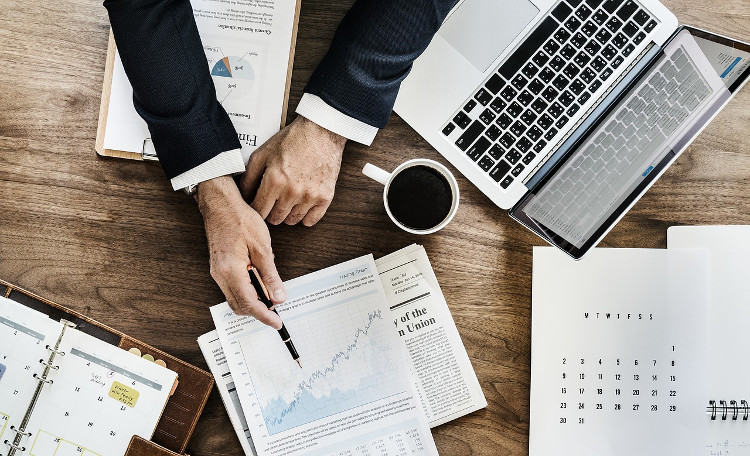 Studies reveal fascinating trends in the realm of B2B content marketing for the current year. Check out these top 7 content marketing must-haves for marketers in 2018.
Content marketing has for long been a realm mostly ruled by the business biggies of B2C companies. Engaging directly with the consumers at a prolific rate, B2C marketers have long benefitted from the many perks content marketing brings for business. However, with the advancement of the digital age, B2B marketers are catching up as well. Nowadays, almost 91% of B2B marketers invest regularly in content marketing strategies for their businesses.
From blog posts to videos, B2B firms are increasingly bringing out content directed for marketing their brands. It seems they have finally caught up with what their B2C counterparts had been doing for quite a long time now.
Realizing that content marketing eventually helps loads in lead generation, B2B marketers are devoting more and more of their time, effort and funds towards driving it in a positive way. Accenture, Oracle, Intel, eWorldTrade, and GlobalSources are just a few of the companies that have gone for an all-out content marketing plan in the recent years. If you want to follow in their footsteps, you should definitely read this post to find out all about the 7 content marketing must-haves for 2018.
7 tricks for brilliant B2B marketing in 2018
Content marketing as a strategy is gradually making its way for the dynamic marketers at B2B companies. The age of digitization, coupled with the success of content marketing for their B2C counterparts, B2B marketers have embraced the perks quite eagerly. In a recent survey, about 45% of B2B marketers agrees that having a robust content marketing strategy has reaped them plenty of benefits.
If you are a B2B marketer looking to create a viable and effective strategy for content marketing for your company, then you should definitely have the following 7 tricks up your sleeve for 2018.
1) Bring out content-driven research results
If you are keen on generating a large number of leads, then maybe it is time that you consider bringing out your own research. A study reports that 50% of B2B marketers believe that research reports make way for more leads. If you have not tried your hand at research yet, you can start by studying the current trends for starters.
Publishing research results will help you increase conversion rates like never before. Take an informative approach to study the patterns of marketing in the changing times of digital communication for your market-driven research as a B2B marketer, and you will be good to go.
2) Align sales and marketing for your business
One of the most significant constituents of content marketing for B2B companies this year, aligning marketing strategies with a dynamic sales drive is the need of the hour. Sales personnel and marketing guys all agree on this one, as a leading study reports.
In fact, around 58% of marketing and sales professionals conclude that aligning sales and marketing leads to enhanced customer retention. Around 54% of them have also remarked that linking marketing and sales results in better turnovers for companies. Following these trends, it is time that you focus on creating a unique strategy that keeps both marketing and sales approaches in mind.
3) Go for a mobile-first approach for marketing
Mobile-first strategies for marketing have been a raging trend for B2C companies for the last two years. However, many B2B marketers are finally warming up to the fact to drive sales and rake in revenues, it is best to reach the audience using a mobile-first approach. The impact of mobiles in our daily lives is undeniable nowadays. As a clever marketer, you should make the most of it.
Buyers are increasingly focusing on mobile-based research before making a purchase, so you should aim at developing content that caters to their specific research needs. Be it a product description or a YouTube advert, try to incorporate the relevance and immediacy associated with mobile marketing in every type of content that you bring out.
4) Take a multi-sensory approach
Gone are the days when B2B marketing was only limited to white paper, data sheets and e-books. Content creation hubs of the current times don't focus only on the written elements of marketing. Instead, engaging your readers with a multi-sensory approach to content is the way to go for new-age marketers.
Videos, infographics and other forms of visual content are on the rise. Content marketers of the current times must thus cater to the growing popularity of multi-sensory forms of content as part of their strategies. Written and visual content must thus form a two-pronged approach for content marketers in 2018.
5) Make relevance and credibility key players
From music player apps to emails, content is everywhere nowadays. So what will set your content apart from your competitors? How will you make sure that a content-driven strategy brings you leads that you can convert? The answer lies in knowing how to present what where.
In the age of micro-moments and split-second decision-making habits of consumers and business people alike, make the most of every opportunity by churning out relevant content. Back it up with stats, data, research results, graphs, and surveys for establishing credibility, and you can have them eating out of your hands.
6) Figure in big data use for your organisation
Some leaders in innovation like to opine that it does not matter how much data your company handles on any given day. What matters is how you make use of the same. Big data is a matter of concern for most marketers today, and you would do good to keep that in mind as well. The best way that you can tackle the inundation of data in your organisation is to design a strategy for data visualization. Using big data efficiently can help you cut down costs, speed up ways to develop new products and take better decisions.
7) Have a killer social media presence
Authenticity and relatability have become two of the most important factors for devising a social media marketing approach. Maintaining a flawless presence online is thus imperative if you want to stay a step ahead of the competition. Make sure that all brand interaction on social media remains consistent and helps in creating a stable brand image and credibility.
It is 2018, folks. Merely having a chatbot to handle your messages is not going to cut it, and you know that. Make sure your brand presence on social media transcends beyond the organisation. Keep all social media accounts in sync, and make sure that you dish out relevant and relatable content with each post.
Parting words
Figuring in recent technological developments and looking for ways to implement the same for content marketing should take center stage for B2B marketers this year. That apart, they can also focus on improving communication, leveling up content quality and bringing about a multi-sensory strategy for increased engagement. All you need to do is to play your cards smartly as per your strengths.
Download thousands of Themes, Plugins & Graphics to create your Website. Use promo code ThatsJournal and get an additional 10% off
for All MonsterONE Plans
.
Disclosure: Thats Journal is supported by our readers. This page may contain affiliate links. That means, if you click on these links to make a purchase, we may earn a small commission (at no extra cost to you). These funds help us to keep this blog up and running.