This post is a step by step guide and beginner's guide to change your email from name or username also known as send mail as name in your Google account and Gmail account. From name is displayed to your recipients when they receive your email.
From name is very important as it is helpful for the recipients to know that the email is coming from you or your brand name. If your From name is wrong, then your recipients might delete your email without opening or they might mark it as Spam. If your From name is incorrect then, probably none of your emails will be opened as the recipients only view the From name when they see a new unread email in their account. They can also see the subject line of the email but if your From name is wrong then they might think that your email is a spam email.
It happens sometimes, that we might have overlooked to change the From name in our Gmail account. Also, it might be that you need to change your From name as your re branding your website or your email address is used for a different purpose now. In any case, the below given guide will be very helpful to you to change your From name in your Gmail address easily.
For Example, here from name is Thats Journal from which the email has been sent to the recipient.

Here are the steps to change From Name Or Send Mail As Name In Gmail Account:
1) In your Gmail account, click on Gear Settings icon on the right side of the page.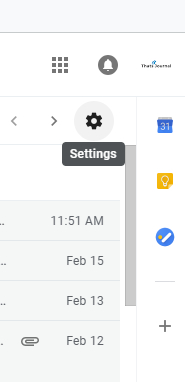 2) Then, click on Settings button.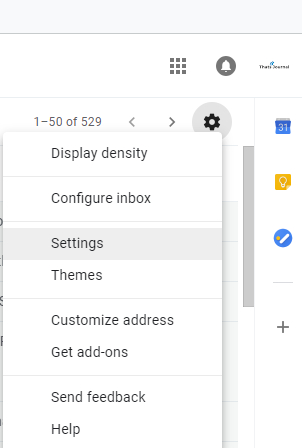 3) On the Settings page, click on Accounts and Import tab.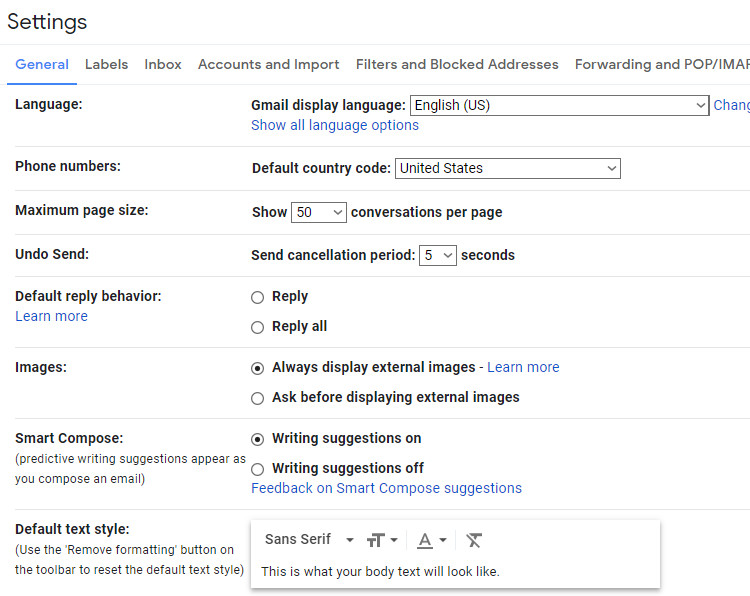 4) In Accounts and Import tab, click on "edit info" under Send mail as: (Use Gmail to send from your other email addresses).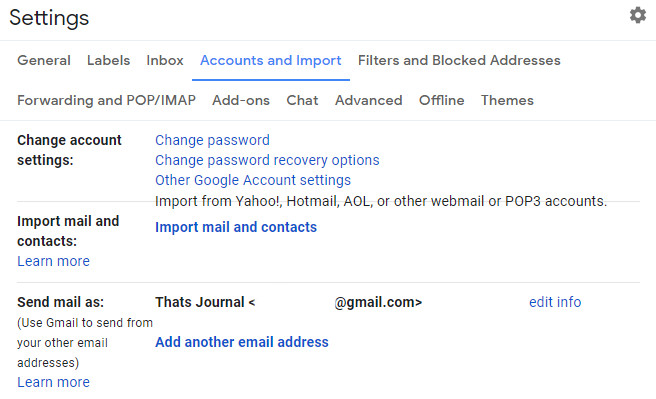 5) This will open the Edit email address page.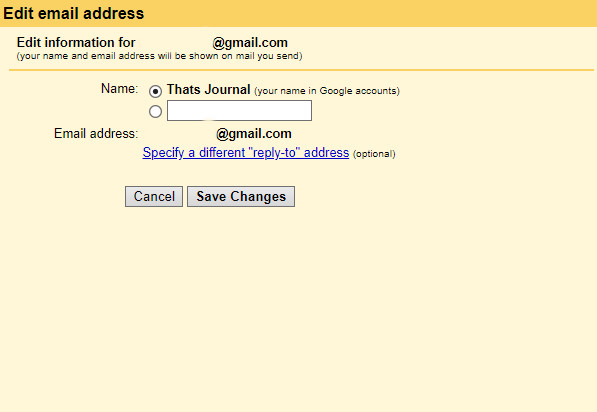 6) Select the drop down menu under your current Name. Add your new From name. For Example, here I am adding "Test Name" as my new email From name.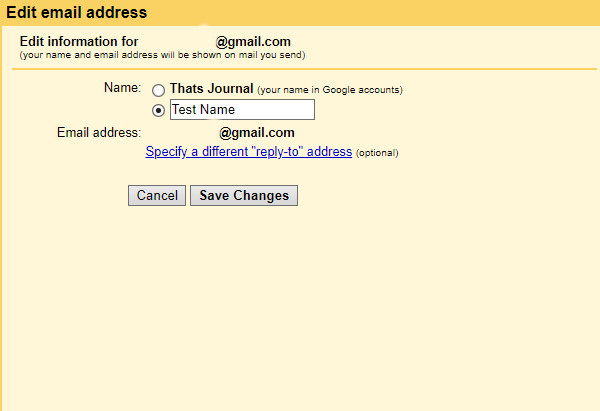 7) Click on the Save Changes button.
That's it. You have successfully changed your From name in your Gmail account.
I hope that by using the above given guide you were able to change your From name successfully in your Gmail account. If you face any issues in changing the From name or if you have any other ideas or questions please let me know in your comments below.
Have a good one!
Download thousands of Themes, Plugins & Graphics to create your Website. Use promo code ThatsJournal and get an additional 10% off
for All MonsterONE Plans
.
Disclosure: Thats Journal is supported by our readers. This page may contain affiliate links. That means, if you click on these links to make a purchase, we may earn a small commission (at no extra cost to you). These funds help us to keep this blog up and running.