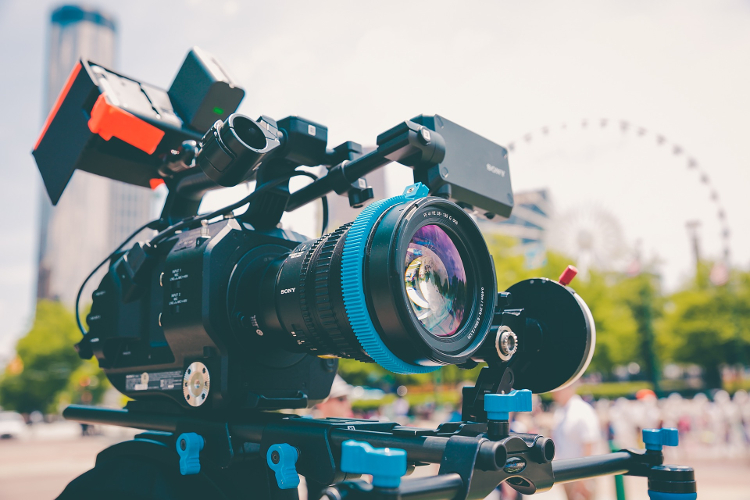 For online marketers, it's become increasingly clear that video is an extremely effective form of content. According to surveys, the amount of people who prefer to watch a video about a product is four times greater than the amount of people who prefer to read about one. On top of that, 40% of respondents indicated they were more likely to purchase a product via their mobile phones if they were able to watch a video about it first.
Online videos reach a wide audience. YouTube alone reaches literally billions of viewers who consume millions of hours of content each day. To expand their reach, YouTube has made an effort to translate and localize their user interface. As a result, the site now offers local service in 88 countries and 76 languages.
It's obvious that videos are an essential component of any online marketing strategy. That said, if a video is only available in one language, it won't come close to attracting the widest audience possible. Marketers must find ways to boost the ROI of their video content while also ensuring it reaches viewers throughout the world. A professional translation firm specializing in localizing video content can help accomplish this goal.
What Makes Videos Effective
Video is an ideal medium for a marketer. While written copy can describe a product, video can show it in action. Additionally, video allows marketers to incorporate music, dialogue, dynamic images, and a range of other elements that enrich a customer's experience and allow for stronger branding opportunities.
Consider the following points:
Statistics indicate that conversion rates can increase by as much as 80% when a video is part of a landing page. If both the website and the video are properly translated for multiple audiences, the results can be even greater.
Videos require a potential customer to spend more time on your site. This helps your site show up in Google searches more often – it's a basic SEO principle.
Email marketing is still an essential element of any promotional campaign, and videos boost the effectiveness of emails. Include the word "video" in the subject line of an email, and open rates increase by 16% while click-through rates increase by 65%.
People also tend to share videos on social media more than any other type of content. Millennials will even watch company videos on their phones when shopping online.
The Importance of Localization
While videos are a useful tool in any marketing campaign, they're also expensive to produce. That's one of the reasons translation and localization are important. By making a video available to customers from around the world, either through social media shares or direct distribution, companies can increase their ROI.
That said, translating a video isn't necessarily a simple process. It's important to ensure all content is properly localized for each specific audience's language and culture. Marketers need to perform some degree of research before working on a translation.
Localization Strategies
Ideally, companies would be able to make custom videos for each audience. That's just not feasible for most, though, because the cost of producing a single video is too great to justify producing several.
Luckily, there are other strategies to consider:
Animation: Animated videos can offer dynamic visuals without live actors. Instead of hiring new performers for each localized version of a video, marketing teams can simply hire new narrators, or hire a narrator who is fluent in multiple languages.
Dubbing: Sometimes, a video requires the presence of actors. In these instances, dubbing is a cost-effective way to present the same content in different languages. That said, if there are a lot of actors in a video, this strategy can be expensive.
Subtitles: Subtitles are effective because marketers can use them to localize a video with or without actors. However, some viewers may not want to watch a video that involves reading, and others may consider them distracting.
Reaching New Audiences
Although translating and localizing video content does require marketers to invest a certain amount of time, money, and effort, the ROI is often substantial. When videos resonate with customers, they're likely to share them, helping to further spread brand awareness. Thanks to the visual nature of the medium, video is also very effective as a means of reaching audiences from different cultures.
For the best results, companies should hire translation firms that specialize in localization of marketing and video content. Translating the language properly is only one part of the equation. To truly reach as many people as possible, it's important to be aware of cultural differences and nuances that only a localization strategy can address.
Download thousands of Themes, Plugins & Graphics to create your Website. Use promo code ThatsJournal and get an additional 10% off
for All MonsterONE Plans
.
Disclosure: Thats Journal is supported by our readers. This page may contain affiliate links. That means, if you click on these links to make a purchase, we may earn a small commission (at no extra cost to you). These funds help us to keep this blog up and running.