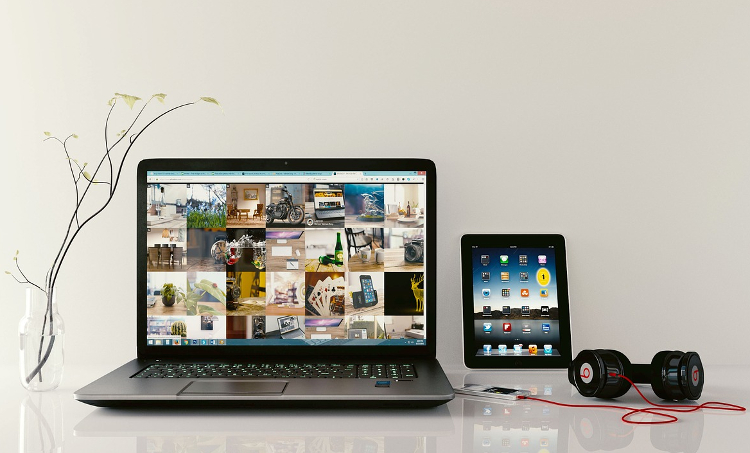 The quality of your product or service, the kindness of your staff and the top-notch equipment you use are worthless if you do not know how to advertise them to the public. Businesses have been using Internet marketing for years now to stand above their competition and widen their market. Why are you allowing yourself to be defeated by your competition with such a powerful tool in your hands? Here is what you can do to convince your prospects you are trustworthy, build customer loyalty, increase retention and consequently increase the sales.
Look Professional
You have probably mastered the effect the decor of your premises has on customers. Now make sure your website has the same impact. Picture your landing page as the first thing one sees when they walk into your store. Make sure that it is not messy and that all points are clearly outlined. Organize your page well so it is clear what their next step should be and it is easy to navigate. When thinking about the next step, try to get into the minds of your customers and lead them through the website the way it will not make them feel like they have been pushed through but simply stirred the helpful way. The same way you do not open up a store until it is completed, do not upload a website while sections of it are still under construction.
Trust symbols and certified seals
Using these can go either way, people may not pay attention to them or it can make them choose you over someone else. Use recognizable and authoritative certified seals. These are particularly important at the point of checking out. You want to use a trust symbol such as a third-party payment service or a Symantec certified seal so they know that their valuable confidential information is in safe hands. Other places you can use certified seals are the about us section or your landing page. This would then refer to the quality of your service and ideology behind your business.
Show that you are proud of your business
They say that it is easy to sell a good product and something you truly believe in. Show that this is how you feel about your product or service by not hiding behind it. Use the about us or contact us section to introduce those behind your business and those responsible. Not only that your customers will know that you are proudly presenting your business and supporting everything it does, but they will also have a personal feeling about it and the people they can 'yell at' if something goes wrong. Now, nothing will go wrong but knowing that there is someone who can take personal responsibility and is not afraid of it, will make them believe what you have to say. This is why apart from introducing a founder or a CEO, you should also include representatives who will provide the actual service or sales reps who they will be able to contact and interact with while deciding whether they should make the purchase or not.
Reviews and testimonials
Description of a product will either tell you something good about it or it will simply list the features. The customers need something more than that. They need to know how it will improve their life. This is why you should include testimonials and reviews on your website. Testimonials need to be personal and accompanied by pictures of those sharing them. Those who visit your website need to know that the images are not simply taken from Shutterstock. This is why you should link them to a website or a social media profile. Also, when selecting the reviews, make sure you use some of the bad ones but also be selective. You do not want something in lines of: "the product is useless", but rather "The product is of no use to me because of the following circumstances."
A prominent "Contact us" section
Have you ever been in a store where you needed a salesperson to clarify something but all you came across was a cleaning lady? This is what you should avoid. Sure, pretty aisles and clean floors got you to enter it in the first place but you need someone with relevant knowledge to help you make a decision. Ensure that your contact us section is easy to notice and make it a rule to answer within 24 hours. If it is possible, include a live chat feature.
An example
Those who need your trust the most are health providers, banks, and legal companies. If you look at the way Withstand Lawyers have decided to present their business, you will notice that they have applied some of the rules stated above. Their landing page is clear, you know how to contact them and what it is they do, and well-organized so it is easy to navigate through the website. The picture of the person represents their brand as it shows both professionalism and kindness. They show a seal of the relevant law society. Another useful feature is that they have a straightforward offer to appraise your case free of charge before you decide whether you want to use their service or not.
The Internet has opened the world of opportunities for your business, seize them all and make the entire planet your market.
Download thousands of Themes, Plugins & Graphics to create your Website. Use promo code ThatsJournal and get an additional 10% off
for All MonsterONE Plans
.
Disclosure: Thats Journal is supported by our readers. This page may contain affiliate links. That means, if you click on these links to make a purchase, we may earn a small commission (at no extra cost to you). These funds help us to keep this blog up and running.