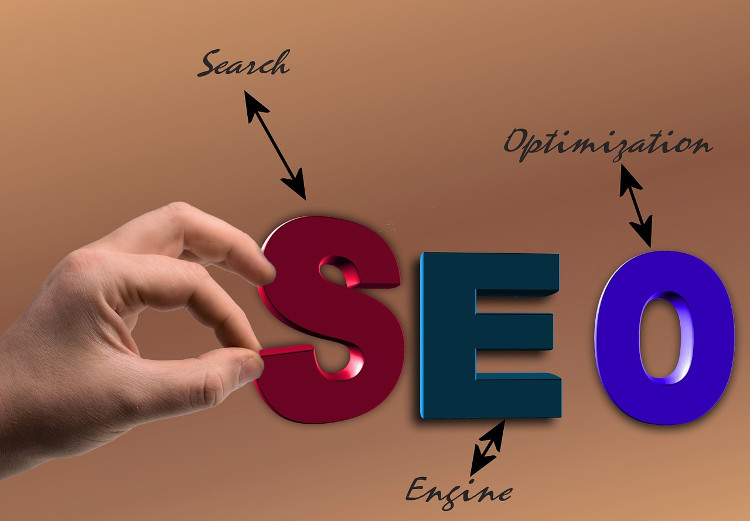 In an ideal world, you'd have the time and resources to tick all the boxes when it comes to SEO. You'd get to bring in an elite team of SEO specialists to polish your website to a mirror shine, producing the best possible search rankings and keeping your users happy. But this isn't an ideal world, and you have to do your best with what you have.
When you recognize that SEO is important for your website, but you simply can't afford to spend weeks (or even days) working on it, you have to get really efficient. It's all about the quick SEO wins: making sure the bases are covered, even if you have to use a clumsy method to get there.
That's what this piece is all about. Here are some handy SEO-boosting tips for anyone with a busy schedule who can't commit much time to the cause:
1) Write (and curate) around keywords
No matter how busy you are, you have to update the content for your website and/or social media accounts, whether you're adding product descriptions, writing blog posts, refreshing your home page, or putting out new posts on Twitter. When you do so — whether you're producing all your own material or reworking/reposting existing copy — you should keep the importance of keywords in mind.
The keywords for any given piece of content are the words and phrases most important for the topic. Think about what terms people associate with that topic, what they might search for, and make sure you include them along with some variations. If you're writing a piece about the difficulties of working during summertime, for instance, include terms like "heatwave", "sunglasses", "tan", "sunshine", "fan", and any others you'd expect people to be talking about during hot weather.
If you don't cover those keywords, your content won't appear in results when people search for them. If you do cover them, your content might show up in those results. It's that simple, and since it takes maybe 1% extra effort to throw in some keywords, it's a really easy win.
2) Fill out metadata
Every web page you want to be indexed by search engines should have a page title and a meta description. The title tells users and search crawlers alike what the page is about, and should include the top keywords, while the meta description often governs the descriptive text users see beneath the title in search results — the meta description doesn't really matter to search engines, but it matters a lot to users. The more persuasive it is, the more likely the user will be to click on your page.
If you use a standard CMS, it will have spaces set out for page titles and meta descriptions, so just make sure those are filled in. Aim for maybe four or five words for a page title and a couple of short sentences for the meta description. You can spend a lot of time trying to optimize metadata, but this is a quick and dirty guide, so fill in all the gaps and move on!
3) Ask for backlinks
Often, the easiest way to get things is to simply ask for them, and backlinks are no exception. Google uses backlinks as an important ranking factor, meaning the more links you get to your website from other respectable websites, the more likely it will be to rank highly. If you're not in the habit of asking friends, family members and business acquaintances to link to your website, then you need to change your mindset!
It's easy to be a little awkward about doing it because it can feel like an act of desperation, but it really isn't. If you run a business and offer valuable products, you expect value in return, don't you? You don't give your products away for free. Similarly, if your website has something to offer, it's perfectly reasonable to ask for something in return in the form of a backlink. If you can get into a routine of politely requesting a backlink whenever it feels vaguely appropriate in your everyday business dealings, you can pick up a lot of extra site authority with very little effort.
4) Use SEO plugins
SEO analysis can be a complex thing to carry out, because there are a lot of factors that play into search rankings. Thankfully, you don't need to do it manually, because you can use software to automate it and generate the information you need to make informed decisions about what you can improve yourself and what you might need to outsource.
If you're using a popular CMS, you'll very likely have access to various SEO plugins, add-ons, or extensions. The most common WordPress option is Yoast SEO, but there are countless other great WordPress plugins to choose from. If you have a hosted ecommerce store running on a system such as Shopify's quick-setup storefront builder, you can find a free option like Plug in SEO. The only scenario in which you'll need a custom solution is if you have a custom self-hosted website, but if you could afford to set that up then you're best served hiring someone to handle your SEO for you.
5) Ask for advice
Finally, here's a great tip for everything website-related, not just SEO: get as much assistance as possible. The do-it-yourself approach isn't the do-it-all-yourself approach! Consult any experts you meet, learn from them, and use all the free resources and guides you can find online. The more you discover, the faster you'll be able to work, and you'll eventually find that you can achieve in an afternoon what would previously have taken you a week.
Download thousands of Themes, Plugins & Graphics to create your Website. Use promo code ThatsJournal and get an additional 10% off
for All MonsterONE Plans
.
Disclosure: Thats Journal is supported by our readers. This page may contain affiliate links. That means, if you click on these links to make a purchase, we may earn a small commission (at no extra cost to you). These funds help us to keep this blog up and running.