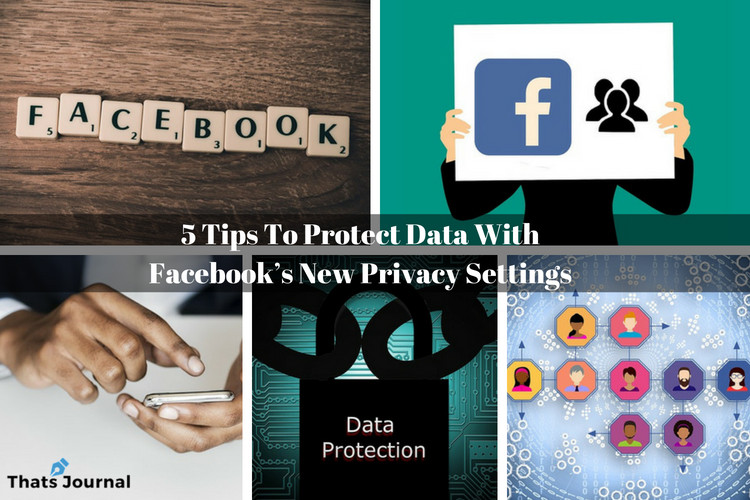 Facebook has brought changes to its privacy settings this year. Here are some useful suggestions that can help protect your data, utilizing the latest advancement.
Facebook's recent scandal concerning the data-mining organization Cambridge Analytica has taken the entire world by storm, as people started bothering about their privacy concerns on social media more than ever before. If we are to explain this scandal precisely, the Cambridge Analytica case study helps us understand that a researcher from this particular firm had worked on president Trump's digital electoral campaign during the year 2016, and had reportedly gathered thousands of Facebook user data in order to target voters, without even asking for their consent.
As published on Time, some 50 million Facebook users' data were at stake during that time. Strange part of the story? Facebook had actually allowed the researcher to conduct this unethical practice. The consequence was, however, not favorable for the company CEO Mark Zuckerberg. He had to face numerous counterblasts coming from the users and associates, including some of the biggest brand names like Tesla, Mozilla, Sonox and Playboy knocking off their association with the social media giant by deleting their Facebook pages, expressing concerns on Twitter and by running hashtag campaigns #deletefacebook eventually.
Now as a gesture of apology and Zuckerberg's expression of concern for millions of users, a new privacy settings option has now been introduced as a remedy to protect user data more effectively. For users who had found themselves vulnerable amid great uncertainty and a fear of their personal data being forwarded to third parties, here are 5 impeccable tips that can help them have a control over their personal data while operating Facebook.
1) Know whether you were unlucky to have your data leaked
All you need to do is visiting Facebook's Help Center and search for Cambridge Analytica. You would probably be asked for a login, and the message will eventually be shared whether or not your data was extracted by Cambridge Analytica researchers during the campaign.
2) Now have control over third-party applications
Well, that would require you to visit the Apps and Websites section at first. As published in Vox, after accessing the dashboard, you will find a "view and edit" option. Clicking on that button will allow you to restrict or deny third-party apps' intervention and utilization of your data.
3) You can now preserve a downloaded version of your FB data
This could be of some significant help it seems! Downloading your Facebook data will allow you to have a clear picture of your activities on the social media platform concerning app usage, chats and ad baits you had clicked on. In order to receive a downloaded report, you need to access General Account Settings. Right at the bottom of the page, you can find an option "download a copy of your Facebook data". So, now you know what is to be done, isn't it?
4) Access privacy settings from a single page
In case you are not aware, the latest privacy settings interface of Facebook has been made easier to access, as users can visit the section from a single page. Finding everything on a single page instead of the privacy settings scattered over a number of pages is always a safer and easier way to have controls over user data and confidentiality.
5) Limit Facebook advertisers to use your data
This perhaps is yet another advantage that the users can secure for themselves with the advancements brought in Facebook's privacy settings. Go visit the Ads option page in Settings, and you will be prompted with the necessary option present in the bottom-left corner of the page. Visiting the page will allow you to control and hide ads promoted by various companies. It would also give you the access to edit your interest and refraining from receiving certain ads, as per your preference.
Thus, to conclude, it is to be mentioned that with changing times and increasing intervention of third parties, it's imperative that the social media giants take steps ahead to cooperate with the users in order to safeguard their interests; rather than acting irresponsibly by putting their personal details at stake.
Download thousands of Themes, Plugins & Graphics to create your Website. Use promo code ThatsJournal and get an additional 10% off
for All MonsterONE Plans
.
Disclosure: Thats Journal is supported by our readers. This page may contain affiliate links. That means, if you click on these links to make a purchase, we may earn a small commission (at no extra cost to you). These funds help us to keep this blog up and running.