In this post, I will describe a social media translation tool, Fliplingo which you can use to automatically translate tweets and other social media posts in any language as per your requirements. You can set up automatic translation for Twitter, Facebook, LinkedIn, Instagram, WordPress, Tumblr, Blogger, Buffer and Sina Weibo. Automatic translations are referred to as flips in Fliplingo.
Here, I have made a beginner's step by step guide and a tutorial to create and set up automatic translations (flips) using Fliplingo. For your tweets and posts you can enable or disable the translation of hashtags. After translation you also have the option to schedule the posts and messages.
1) After you have created your Fliplingo account and added a social media channel, click on Create a flip button.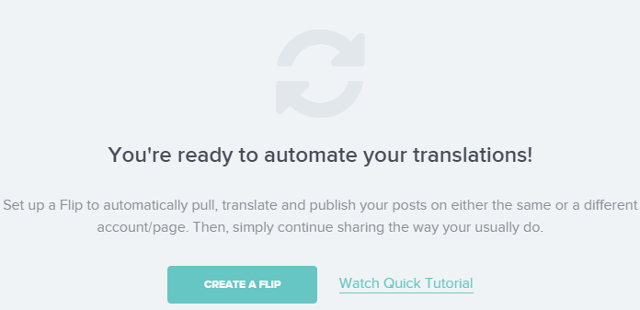 2) Set up your flip: Here, you can create and set up your flip.
i) Change default language and time zone: Click on Change language / time zone to change your default language and time zone.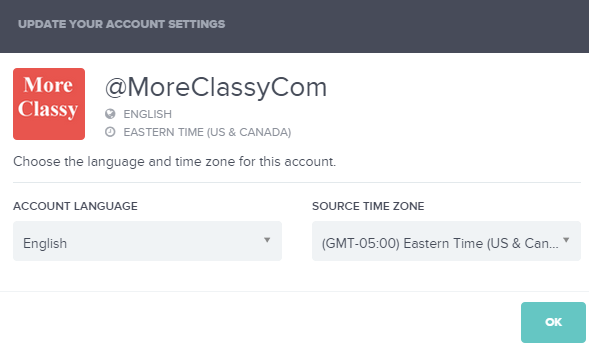 ii) Select the language to translate: Then, you can select the language you want your posts to be translated.
iii) Select timezone for translated post: You can select the timezone for translated post.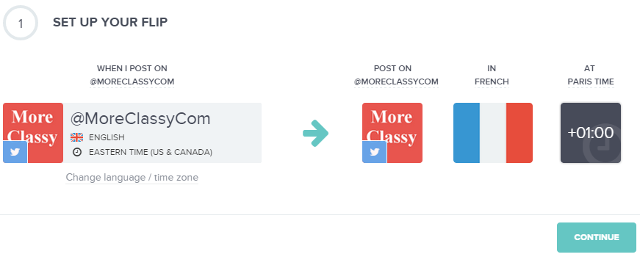 Click on Continue.
3) Select translation quality: Here, you can select translation quality. You have the option to select a formal tone or a casual tone for your translations and any other instructions for the translators.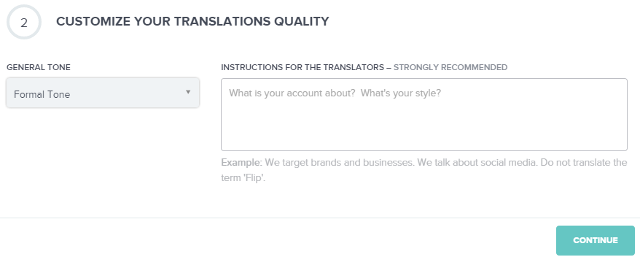 Click on Continue.
4) Translation settings: Here, you can have the option to enable or disable the following settings: Automatically translate posts, Automatically publish posts, Schedule the posts, Translate mentions and hashtags.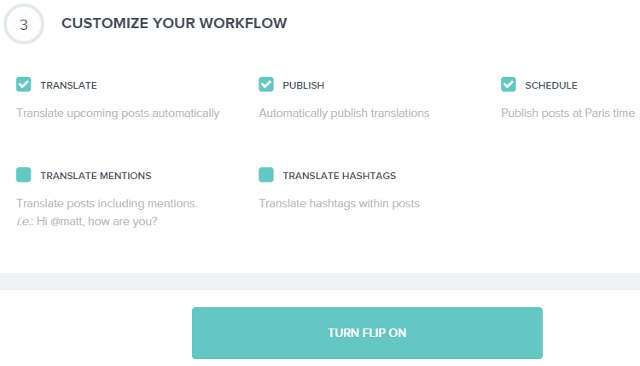 Click on Turn Flip On button.
You have successfully set up translations for your future posts. Except retweets and replies, all the posts will now be translated for your Twitter account. To change the settings of your flip, click on the gear menu. You can also pause this Flip anytime.

For Example, here's the tweet in English: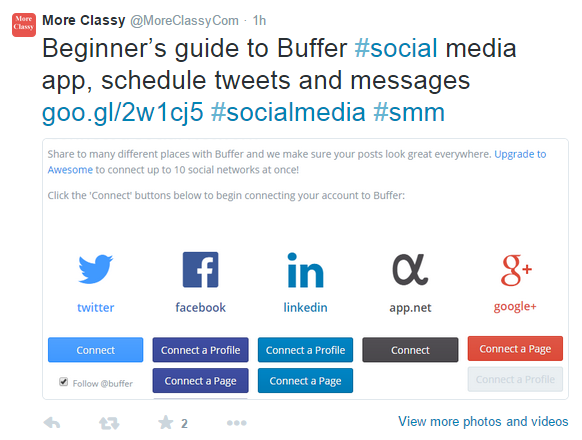 And, here's the tweet which is translated in French using Fliplingo: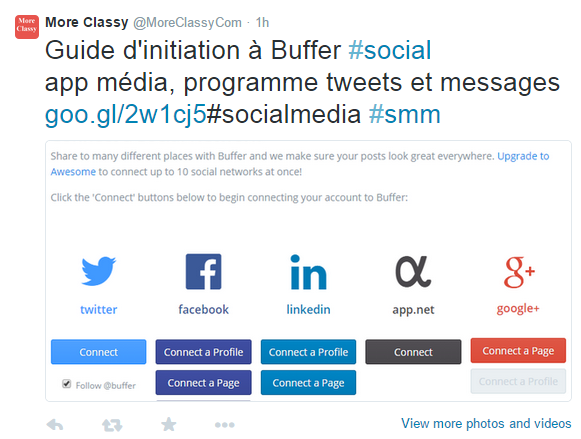 5) Translate tweets from Fliplingo dashboard: You can also translate tweets from Fliplingo dashboard and then post it in Twitter. Click on the channel and under Activity tab, create your tweet. Then, select the language for translation.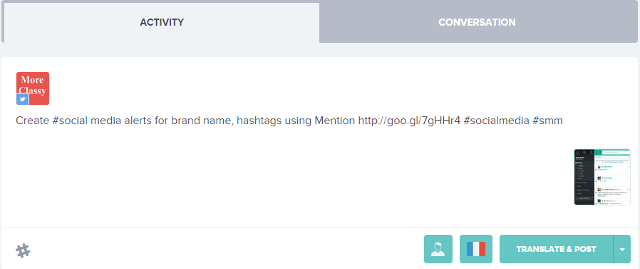 Click on Translate & Schedule to translate and schedule your tweet or click on Translate & Review to view translation before posting. For Example, here I will click on Translate & Review. You can schedule or post the tweet now.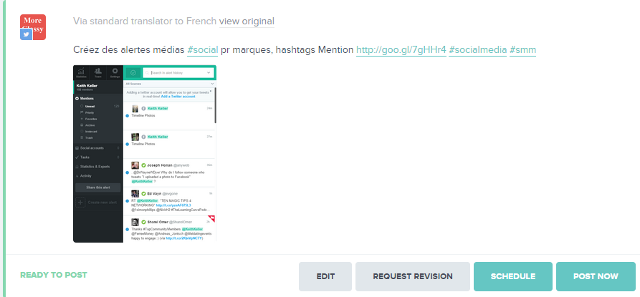 You can also translate the replies and mentioned tweets. Click on Conversation tab.
Download thousands of Themes, Plugins & Graphics to create your Website. Use promo code ThatsJournal and get an additional 10% off
for All MonsterONE Plans
.
Disclosure: Thats Journal is supported by our readers. This page may contain affiliate links. That means, if you click on these links to make a purchase, we may earn a small commission (at no extra cost to you). These funds help us to keep this blog up and running.