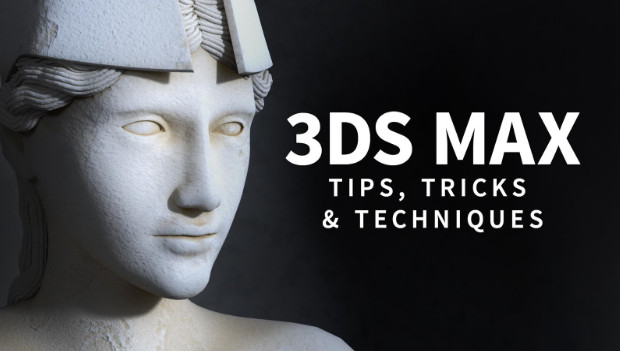 The world of animation can be considered an imaginative playground. How? Well, if your mind can think it, animation or graphics designing can bring it to life. Creating flying superheroes is more of a camera trick, but for animators, it's merely a stroke of a stylus pen on a computer tablet and manipulating the drawing through various software programs. It is not as easy as it sounds but you get the point.
So if you are a newbie interested in making creative animations then here are five tips to make it stress-free for you to enter this imaginative playground.
Step #1. Start with simple movements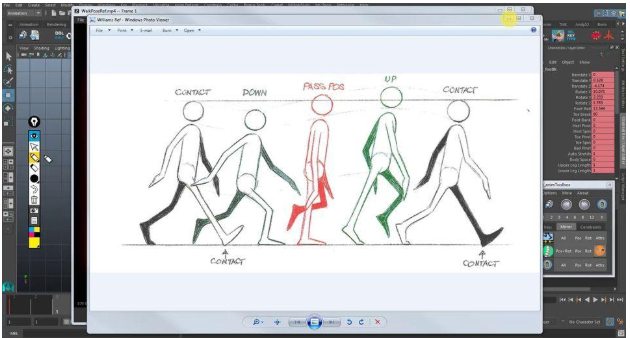 As said above, animation only sounds easy, but it needs a passion for art and creativity to make animated characters and movements. While creating animated characters, you need to keep in mind the physics behind the laws of gravity and actions of a particular character or object because there is much technology to assist in the process.
You may call it old school, but the animating process always starts with a sketching pencil and a paper. You should set your goal on natural movements like the movement of a bouncing ball. Creating this movement you need to involve the techniques known as squash and stretch, which causes the illusion of weight, the volume of the ball and gravity. Through this simple exercise of creating movements, you will later be able to move complex characters like a human body.
Step #2. Observations matters
It would be best if you took it under consideration that slight movements and gestures involve quite some expertise to animate. So observe every movement of the human body like a crook of a finger, a raised eyebrow or a smile, you need to take a close watch of all the natural movements of a body. You can also search for YouTube videos for your reference to observe the actions.
Your close looks and observations is a great tool that you can use for your benefit. People working to provide 3D animation maker services tends to imprint the facial expressions, hand gestures and emotions in their mind to create a natural animation of characters to engage the audience.
Step #3. The keyframes
You must know that animation depends on making one pose after the other on individual frames on a strip of film that when combined creates an illusion of movement. Your keyframes are your initial frame that starts the illusion and the last frame that ends it.
Take the example of a man jumping from the roof top-the two keyframes will be the leap that will show the man jumping while the last keyframe will show the landing of the person. These two frames will tell you the actions and frames you need in the middle to complete your animation.
Step #4. A strong line of action and exaggeration in animation
Exaggeration is something that makes animation more fun and exciting. It adds drama and emotion in the video. The reason for this is that animations and animated characters don't conform to the reality of the world. It is a fantasy that has come to life on a flat screen. You can break it to your audience, and they will buy it as long as it is entertaining for them.
So when Barry Allen gets struck by lightning and becomes the fastest man alive on earth and hits people with a lightning bolt, it demonstrates his power and strength. Similarly, when tom falls into the water and takes the shape of the glass is all believable until it is entertaining the people.
There is a definite line between the action and the exaggeration that conveys the energy and power of a character. The amount of hyperbole entirely depends on the action you want to create. The more exaggeration you add to the action, the more cartoonish and fictitious will it be.
Step #5. Timing and frame amount in animation
To make a little easy for you to understand, you must know that every animation has a rhythm, a natural beat to every frame that needs to meet the perfect timing to add a natural flow to the illusion. Timing involves the number of frames to complete a movement. So if it takes 24 frames to move a character from point A to point B, then that's our timing.
Spacing involves the number of frames that are placed. Let's take the example of the ball once again if the spaces are added close together, the movement of the ball is slower, but if they are further apart, the ball moves faster.
As a newbie, you're your tendency to animate is too fast or too slow, but its nothing to worry about as practice makes it perfect. You'll be in an ideal position for designing with experience. So keep on practicing!

Download thousands of Themes, Plugins & Graphics to create your Website. Use promo code ThatsJournal and get an additional 10% off
for All MonsterONE Plans
.
Disclosure: Thats Journal is supported by our readers. This page may contain affiliate links. That means, if you click on these links to make a purchase, we may earn a small commission (at no extra cost to you). These funds help us to keep this blog up and running.