Magento already powers thousands of online shopping stores all over the web to sell products. Many people trust this platform and they are completely right. Do you think that Magento should assist you in presenting your large or small business? In this case, you should check thoroughly this small selection of Magento 2.0 templates. I can describe them as user-friendly, intuitive, attention-grabbing, and feature-rich. Feel free to get familiar with them here and now.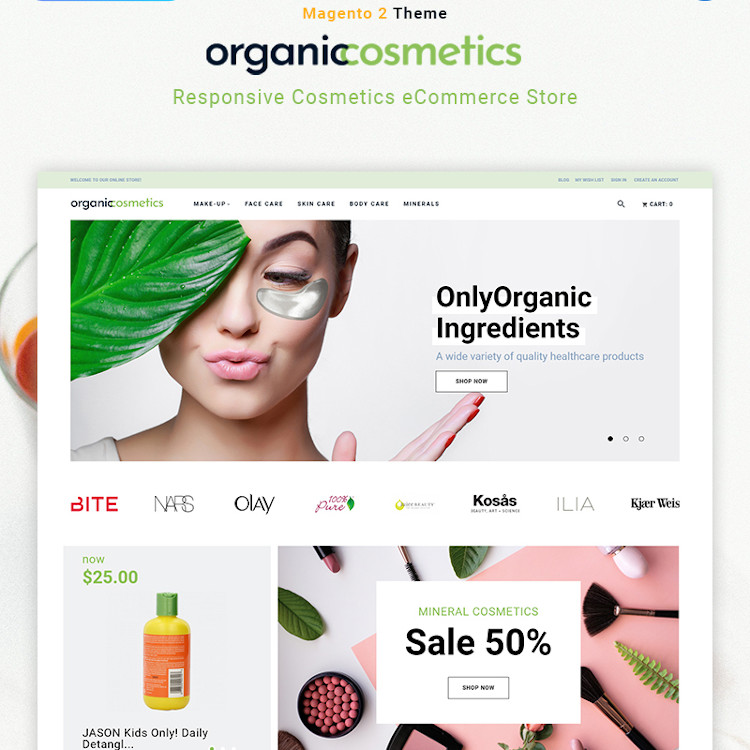 This minimalist theme was designed to contribute to the overall success of your cosmetics online-shop. You will get the maximum usage thanks to the essential modules pack. In addition to this, it has the greatest AMP-functionality. This means your position among other websites will certainly improve. In general, let me look through the most important options quickly.
Main Features:
newsletter pop-up;
mega-menu;
featured products;
Ajax wishlist;
Ajax catalog;
Google Map;
film slider.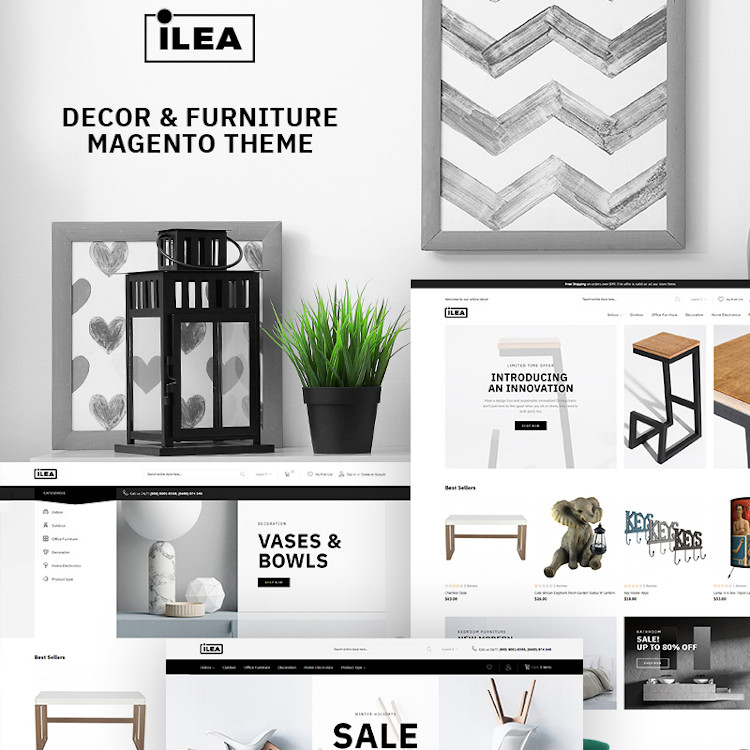 Ketty is an inspiring and warm theme that is perfect for presenting your fashionable clothes on the web. The package has seven original homepage layouts that you can choose from. There are also five footers and three headers.
Main Features:
countdown timer;
Ajax search;
sorting options;
various product types;
mega-menu;
Ajax compare;
featured products.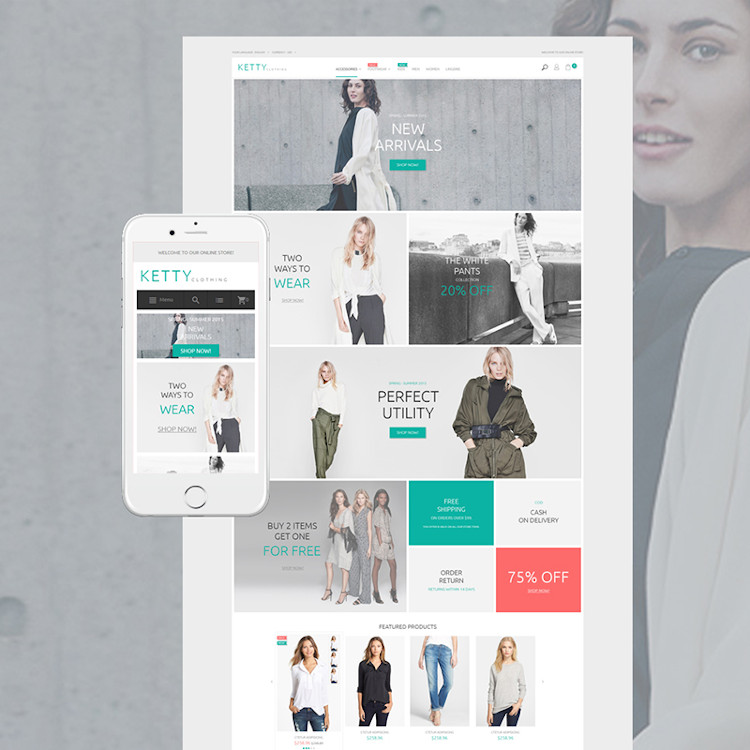 This exciting theme is specially designed for various online-projects connected with furniture. Its design and functionality incorporate everything you need to demonstrate your items in the best possible light.
Main Features:
mega-menu;
theme color switcher;
sorting options;
Ajax search;
Parallax effect;
product badges;
slider;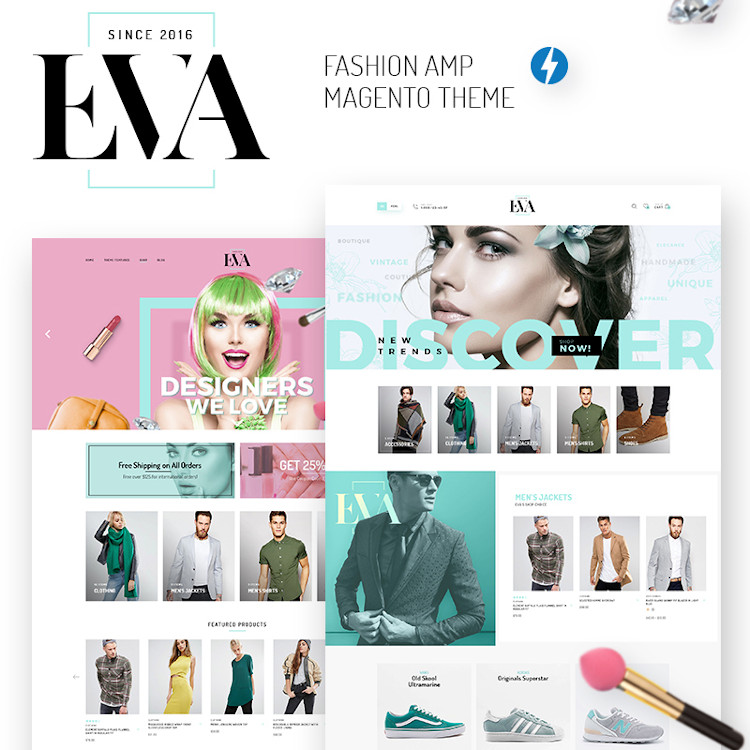 Are you interested in creating an online-store connected with fashion and beauty? Do not be afraid to pay your attention to this wonderful tool that allows managing your website effectively and effortlessly.
Main Features:
catalog images grid;
Ajax compare;
blog;
Google Map;
smart products label;
newsletter pop-up;
Ajax catalog.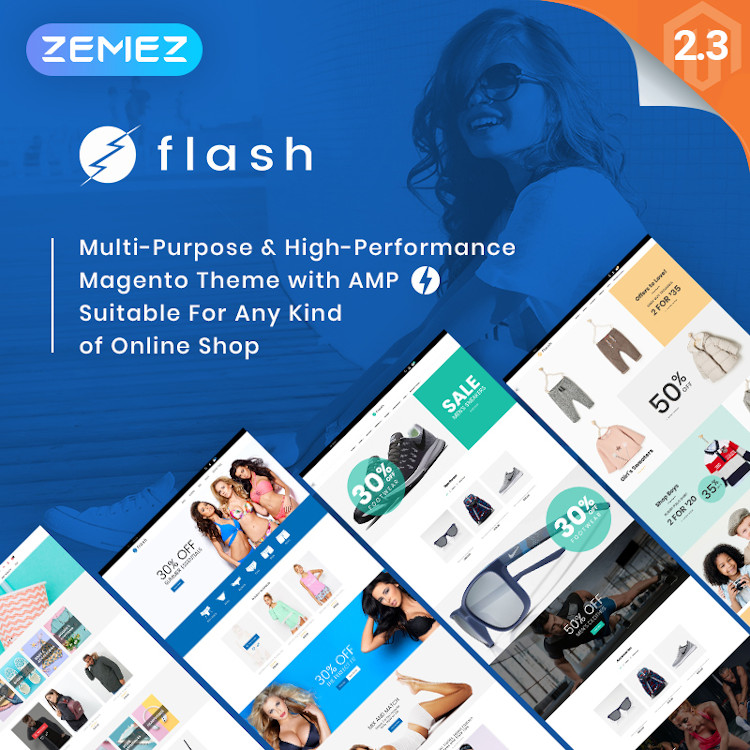 This high-quality multipurpose theme that portrays the aura of style and trend. It is a complete package that will assist you in getting online-stores on the following topics:
jeans;
wholesale;
shoes;
jackets;
fashion;
umbrella;
tweeds;
underwear;
hats;
sportswear;
uniform;
clothing for kids.
There are also various extensions that include:
blog;
brand;
Ajax search;
Parallax and video background;
Ajax wishlist and compare.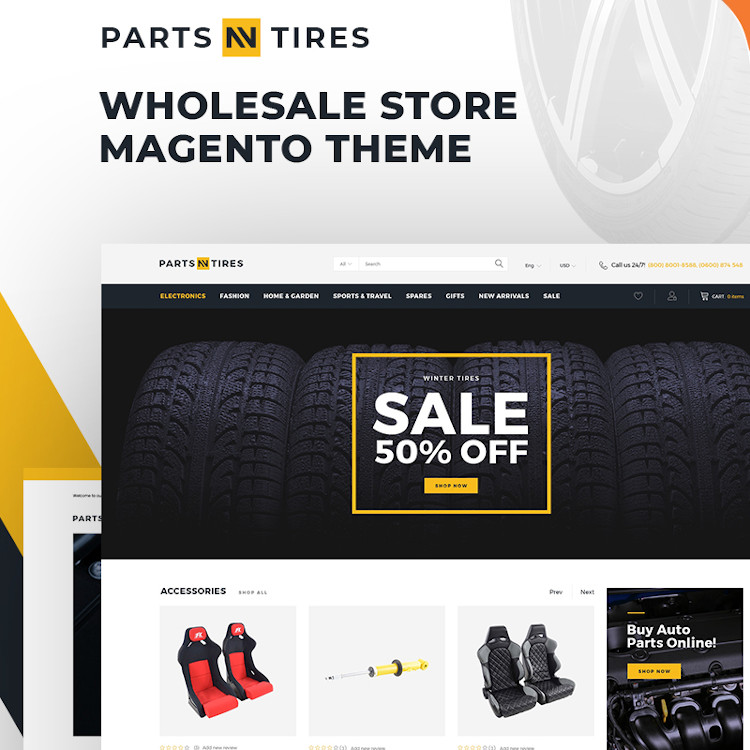 If you are interested in letting the whole world know about your online-store, take advantage of this first-class theme. You are free to choose from a wide selection of layouts. There are various unique homepage variations, product layouts, header styles, and footers.
Main Features:
Ajax catalog;
Ajax search;
mega-menu;
various product types;
sorting options.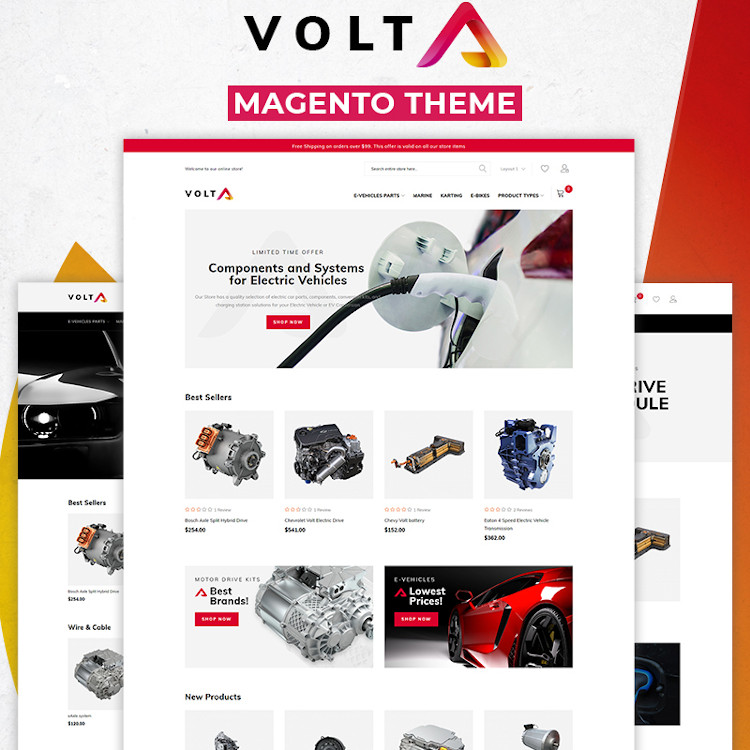 Volta is a minimalist variant that serves as a stunning tool to showcase high-quality vehicles parts. Its package includes maximum extensions that are capable of making your online-store better.
Main Features:
Ajax compare;
Ajax products filter;
Google Map;
Ajax catalog;
mega-menu;
advanced search;
product types.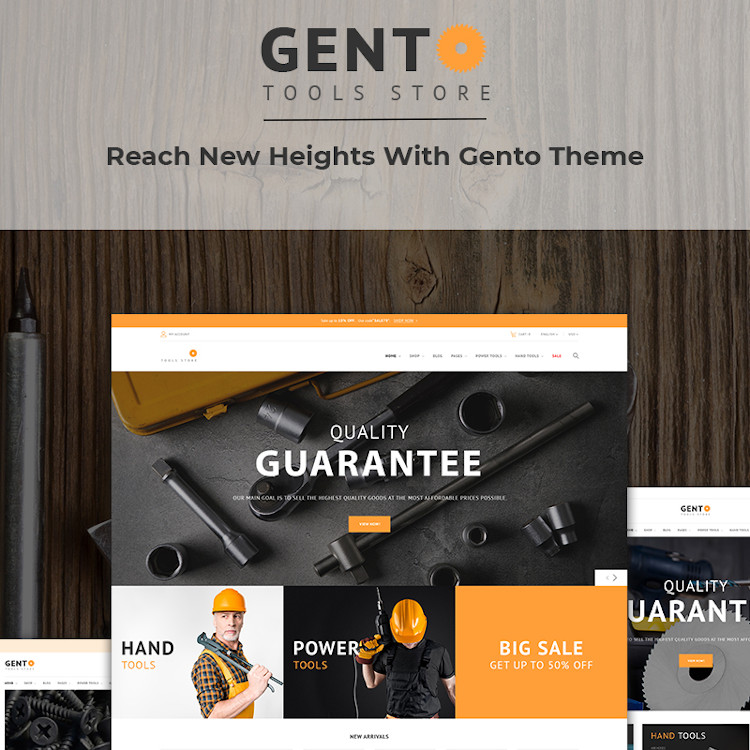 Are you looking for something that guarantees you getting a powerful online-shop for different tools? Reach new heights using this well-structured and fully-customizable theme.
Main Features:
catalog images grid;
Ajax wishlist;
special price countdown;
promo banner;
product labels;
Parallax and video background;
shop by brand.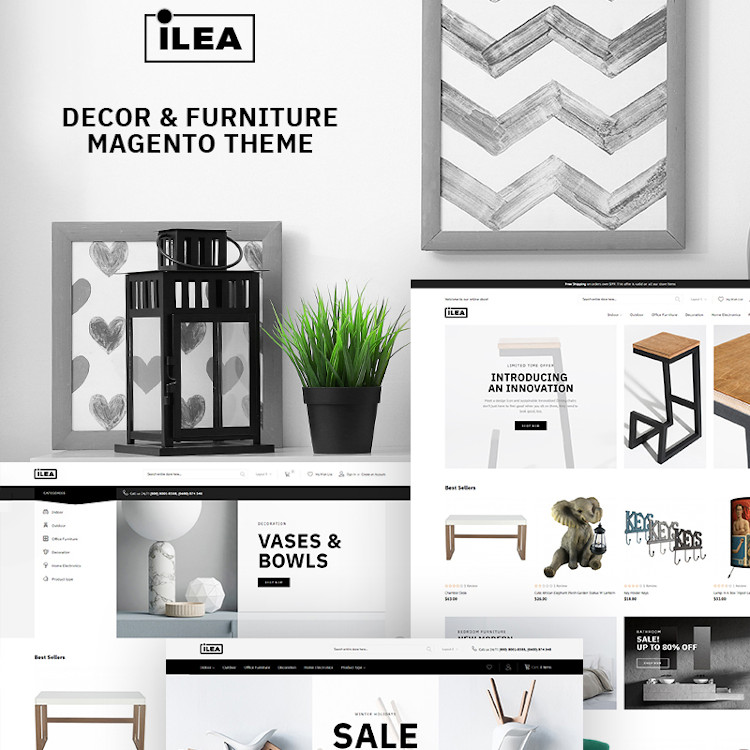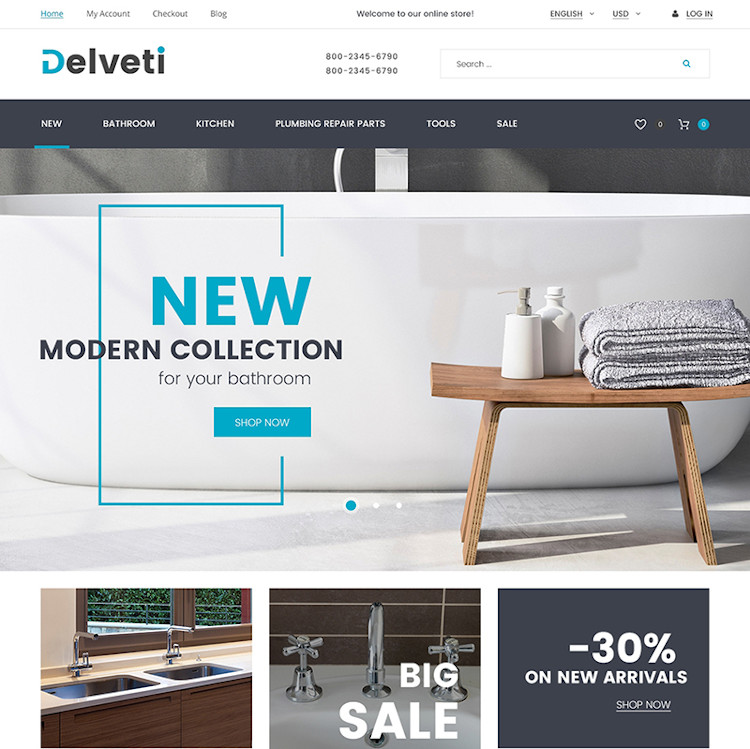 Delveti is an up-to-date theme that is carefully-crafted to present bathroom equipment and whatever related to it. Enhance your online-store using tons of fully-functional options that are already waiting for you in the package.
Main Features:
Ajax search;
featured products;
blog;
product labels;
film slider;
mega-menu;
Ajax catalog filter.
I have tried to minimize the time you can spend searching for the most suitable ready-made solutions. It should not be a challenge for you now. For this reason, look through them once again and choose something that will make everyone impressed. Do not forget that they stand out from the crowd thanks to their exciting designs and advanced functionality. Thanks for reading!
Download thousands of Themes, Plugins & Graphics to create your Website. Use promo code ThatsJournal and get an additional 10% off
for All MonsterONE Plans
.
Disclosure: Thats Journal is supported by our readers. This page may contain affiliate links. That means, if you click on these links to make a purchase, we may earn a small commission (at no extra cost to you). These funds help us to keep this blog up and running.