Running a Joomla online shop may seem quite a quest. In fact, it is not. You just have to know the right extensions and themes to use. In this post, we introduce the top e-commerce plugins and themes released for Joomla in 2019.
The themes and plugins that we share with you in this post are powered by Joomla CMS (Content Management System), which is the second most popular CMS in the world. There are many reasons for its popularity:
Firstly, Joomla offers fast, safe and simple editing. Its admin panel is full of options and you'll find literally everything you need.
Secondly, Joomla has an inbuilt frontend editing interface, meaning that you can edit website elements by clicking them on the website frontend.
Moreover, Joomla is SEO-optimized and naturally multilingual. You do not need to install additional extensions to speak to the world.
Also, there is a huge number of extensions for Joomla that make its capabilities literally limitless.
Finally, Joomla is a sound option for running a present-day e-store.
Want to run your website with WordPress? Then, check out these best WordPress themes.
4 Top Extensions for Joomla Estore
No doubt, to power an effective web-store with Joomla, you need to go for enhancing your Joomla with plugins. Below, you'll find 4 best-selling solutions that add vital functionality to your Joomla e-store.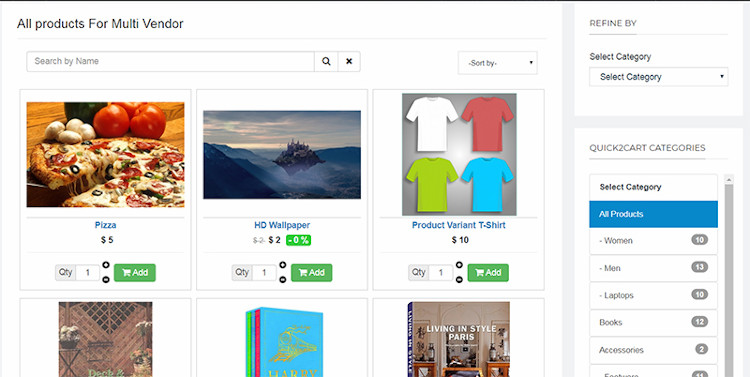 Tired of Virtuemart and looking for a simpler and newer solution? Quick2Cart is an ultimately flexible ecommerce cart solution for Joomla. It supports multi-vendor, multi-store and awesome social integration.
Quick2Cart delivers you a native Product Manager, which is both simple and has rich features. This manager incorporates the optimal number of fields to define your products and lets you add multiple images for each product. Within the Product Manager, you can also set pricing and product attributes.
Needless to say, you can integrate Quick2Cart and popular Content Construction Kits, such as Zoo, K2 Items, FLEXIcontent, JReviews, etc. Quick2Cart also lets you run a marketplace and earn admin fees on every transaction. This cart supports different taxation methods, payment getaways and shipping methods.
Indeed, Quick2Cart is an extremely flexible solution. It offers you a great number of frontend store details options. With Quick2Cart, you'll have full control over your e-store display.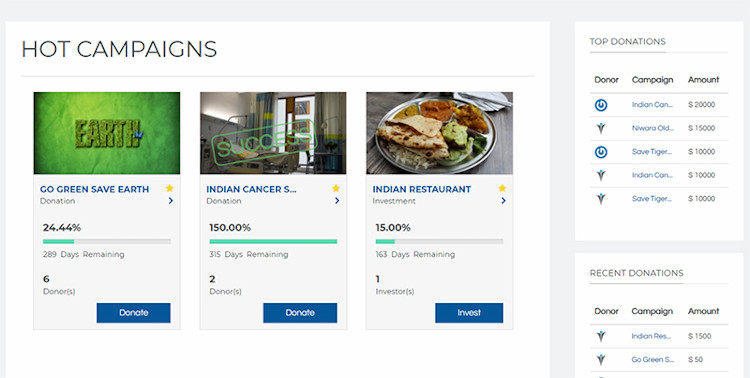 Do you want to power an online fundraising project? JGive is a powerful crowdfunding extension that lets you accept donations/investments and keep the donors updated on the project's progress.
With JGive you can raise money for a wide array of causes. You can fundraise for charities, business ventures, medical bills, non-profit events, musical recordings, etc. Moreover, you can integrate JGive with social extensions, such as JomSocial, EasySocial or Community Builder, and turn user profiles into mini fundraising websites. Needless to say, this plugin supports more than 10 payment gateways. If your users pay with PayPal, the may also opt for a recurring donation.
Finally, this plugin lets you add SEO metadata for every campaign and get a larger boost in traffic.
With JGive, your users will love a chance to use the power of the crowd to fund a great project. And you'll get not only the donations, but also a sound boost in traffic, page views, and exposure of your website.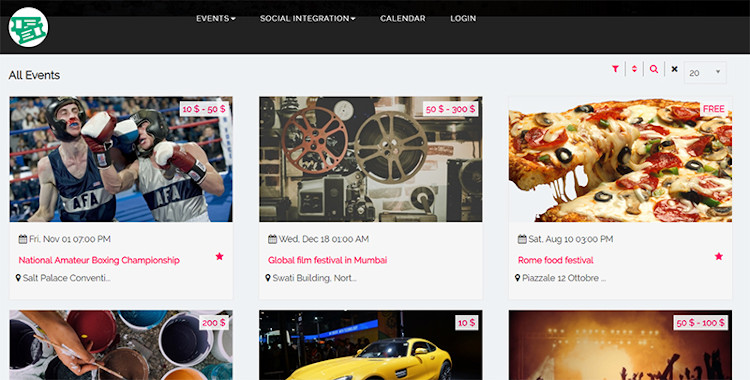 JTicketing is a feature-packed ticket and event booking system that you can add to your Joomla website. This plugin has its own brand new UI, activity stream, Google Maps, and Adobe Content integration. That's why it will be certainly compelling to your website users.
You can use JTicketing as a stand-alone event booking system thanks to its native Event Manager. Moreover, you can use it as a ticket distribution add-on together with such appointment booking systems as JomSocial Events, Easysocial and JEvents. With JTicketing, you can create different types of tickets and provide additional details for your events. Moreover, you can create your custom, event-specific fields to provide all the information users should know. For enhanced social and SEO integration, JTicketing supports Microdata Rich Snippets and Open Graph Tag. Finally, with the new update of JTicketing, you can create event coupons and even venue galleries.
Do not hesitate to go for JTicketing as both its front and back-end interfaces are professional and rich in features. Your users will get access to multiple event sorting and categorization options, while you'll be able to sell tickets like a pro!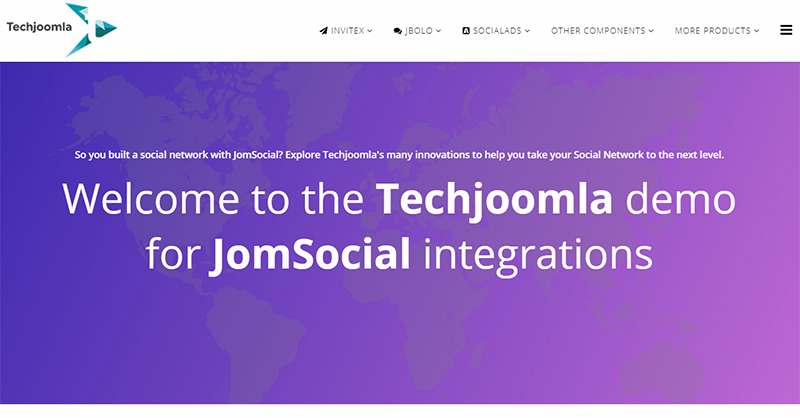 Do you want to earn income with effective advertising? SocialAds is a scalable powerful advertising solution for Joomla world. With it, you can set your ads up in minutes, smartly target your audience and display ads on other websites.
To boost ad creation experience, SocialAds includes an awesome Ad Creation Wizard. With this wizard, you can simply create the ad way and preview it right in your admin panel. Moreover, SocialAds offers you rich options in terms of targeting. You can target users by keywords, location, demographic information, etc. Moreover, you can add ads to your newsletter and reach out to a wider audience by email. Finally, the ads you create, will automatically adapt to different screens and help you be more visible on mobile platforms.
Fortunately, SocialAds extension does not slow down your website. Thanks to multiple improvements in Ad and User Caching, your website will remain fast no matter how many ads you display.
10 Top Themes for Joomla Estore
Knowing the right extensions to use, you still can't power your website without a high-quality theme. Let us introduce you the top Joomla themes for an e-commerce store on the web.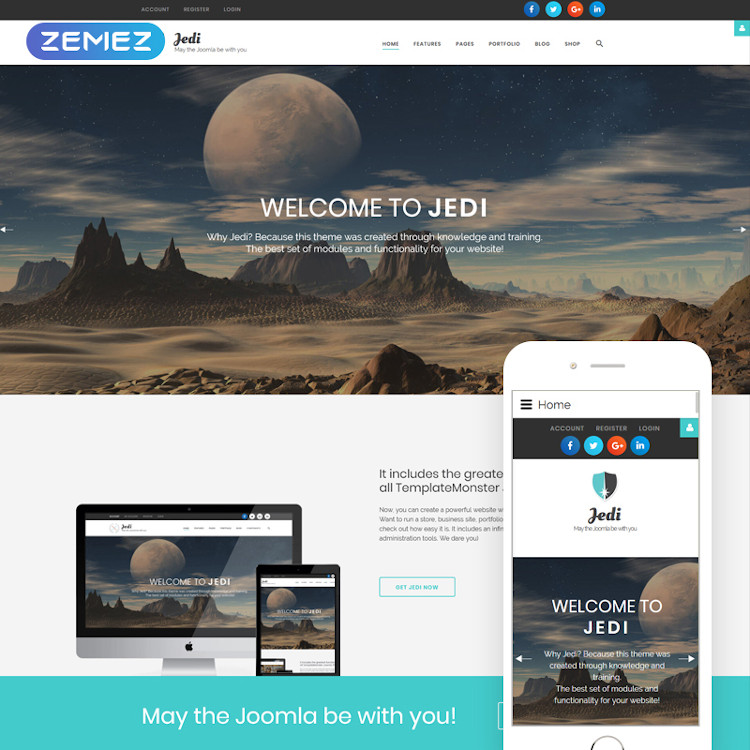 Fast and responsive, multipurpose Jedi template is full of innovations that bring you a chance to create a website from the future. On top of all its tailored blog/corporate website functionality, Jedi also comes with VirtueMart e-commerce engine and ready-made shop pages out of the box.
Jedi theme includes a sound UI package that will please every business. You get tons of additional blocks such as accordions, toggles, pricing tables, progress bars, and counters. Jedi is an ultimate booster of UX on your website. For example, users can log in using their accounts in social networks, navigate your website with ease thanks to MegaMenu, and learn more about your company on the go, as the theme is 100% responsive and cross-browser compatible. Moreover, with Jedi, you can change the color scheme of your website's interface in one click using Color Switcher tool.
All in all, Jedi is a great option for your e-store or website delivering your guests an awesome interface and user experience.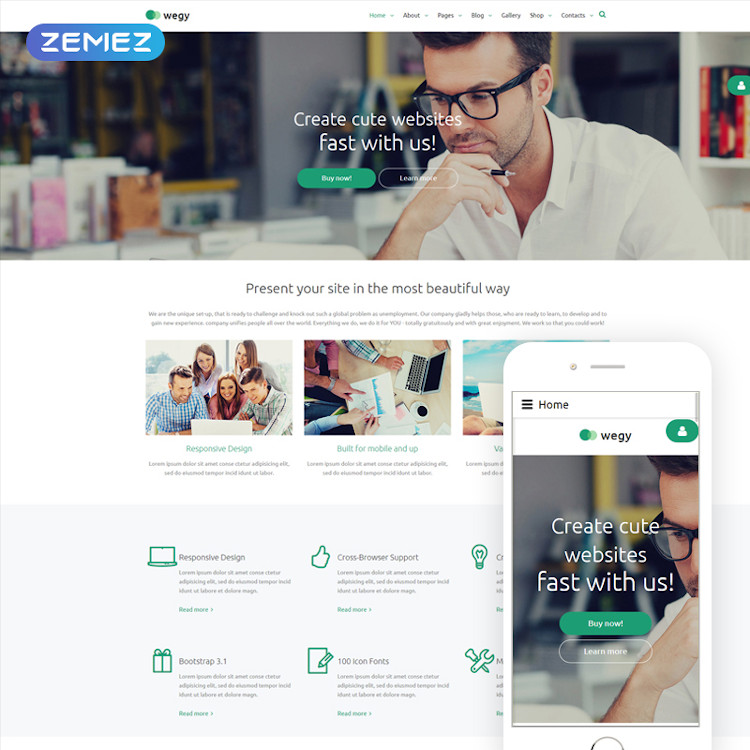 Want to revamp a business or education online project? Take advantage of the professional Wegy Joomla theme. This theme is packed with all the features that provide for creating successful blogs, portfolios, corporate websites and e-stores of different types.
Wegy comes with multiple pre-designed pages and is pre-loaded with invaluable plugins, such as MegaMenu, Social Login, Theme Color Switcher, etc. The theme comes with an advanced set of additional pages, such as Pricing, Portfolio, Our Team, History, Career, Site map and Forum that let you save your time creating website content. The theme's elegant and ultra-modern top slider is a perfect tool for showcasing your promos, deals of the day and most popular products.
Wegy is fully responsive, SEO-optimized and cross-browser-compatible. It brings your website guests incomparable browsing experience across a wide range of devices.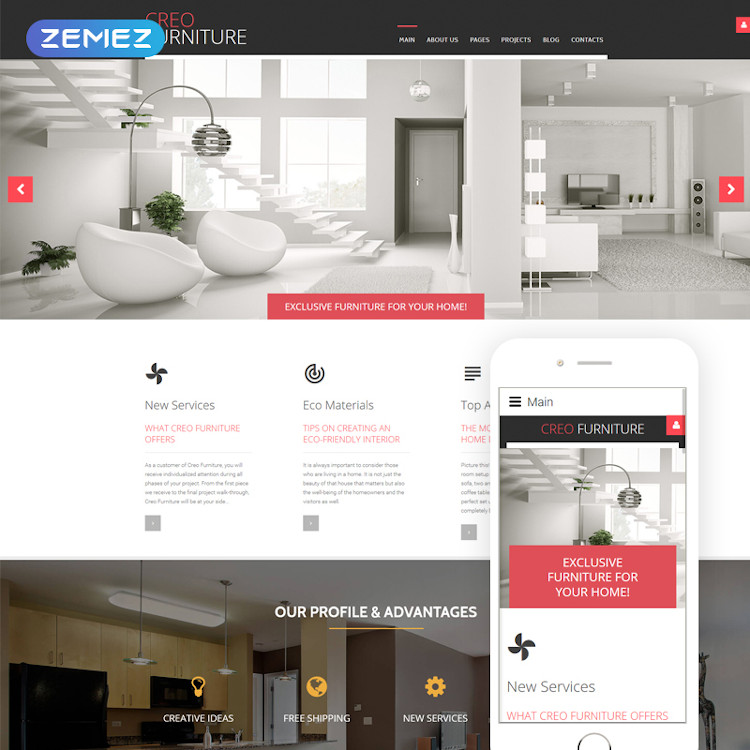 This slick and stylish furniture Joomla theme relates the sense of luxury combined with reserved minimalism. It comes with a set of 10+ pre-built pages and has a convenient interface for managing the content of different types.
The clean website layout, use of negative space and clear-cut typography ensure the good readability of your CreoFurniture site content. This theme ensures supreme browsing experience of your site guests thanks to such features as a stick-to-top menu, MegaMenu, extended commenting system, etc. Moreover, CreoFurniture comes with an inbuilt Color Switcher and Social Login functionality that lets your users log in with Facebook and Google+ accounts. Finally, the theme's Gallery page is ideal for presenting your projects in a filterable portfolio with different layout types.
Needless to say, CreoFurniture is cross-browser compatible and looks equally well in all modern browsers.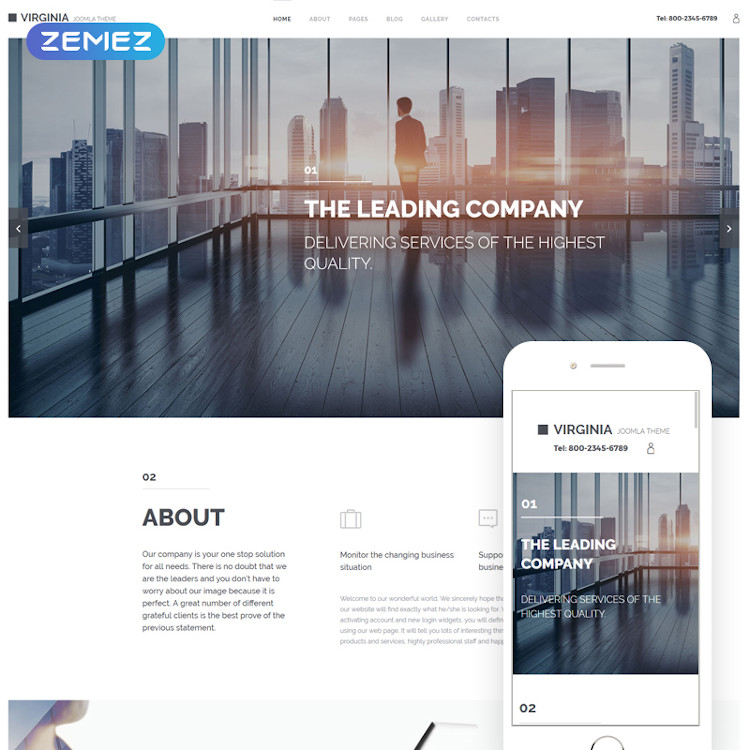 If you need a clean and breathtaking corporate Joomla theme, Virginia theme will please you with its modern design and functionality.
To let you accomplish your project in a short period of time, the template comes with an extensive set of pre-built pages. This set includes such pages as Pricing, FAQs, Our Team, History, Testimonials, Site Map, Portfolio, etc. Moreover, Virginia comes with a rich set of UI elements, such as lists, block quotes, pricing tables, progress bars, counters, etc. On top of fully-fledged social integration and sharing options, the theme lets your website users login to your website, using their accounts in social networks, such as Facebook and Google+.
Finally, Virginia's responsive slider is ideal for adding custom slides with promos, new products, and other offers that you want to highlight.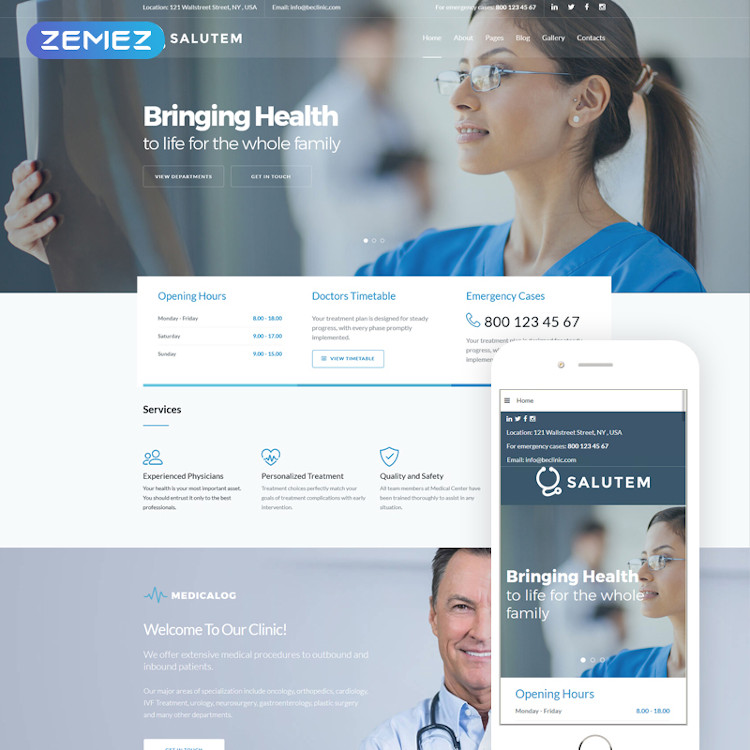 This clean blue-and-white medical theme favorably presents your clinic and gives your visitors all necessary information about the services provided.
The template comes with a catching animated website slider and MegaMenu that boosts UX on your website and positively impacts SEO. Moreover, Salutem incorporates Social Login extension that lets users log in to your website using their accounts in social networks. It also provides you with the Color Switcher that lets you change the color scheme of your website in one click.
Do not hesitate to explore all the features of this awesome theme on your way to launching a perfect clinic website!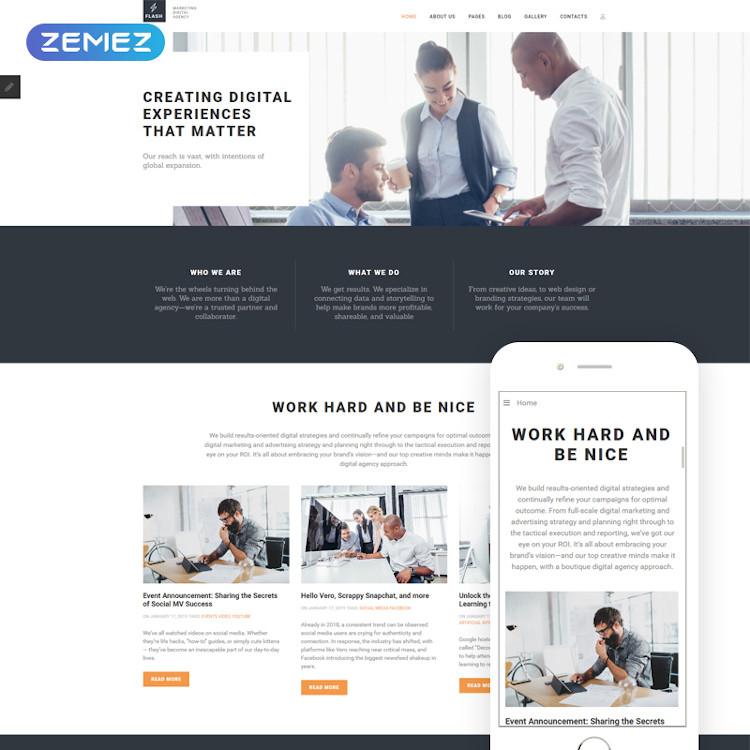 Want to power your advertising or marketing website with Joomla? Then, Flash is the most modern and advanced solution for you. The theme is equipped with a rich set of revolutionary features that let you create a responsive, cross-browser compatible and fast-performing website in a matter of hours.
Flash is packed with extensions that let you add Parallax and video backgrounds to your website pages. This provides for richer user experience on the pages of your website. Site guests will want to stay with you and convert. Next, the theme comes with the full set of pages you will ever want for an advertising website. The layouts for introducing your company and team, presenting your projects and defining your services and pricing are provided.
Finally, Flash incorporates a social login system and an inbuilt Color Switcher that lets you change the color scheme of your website in no time.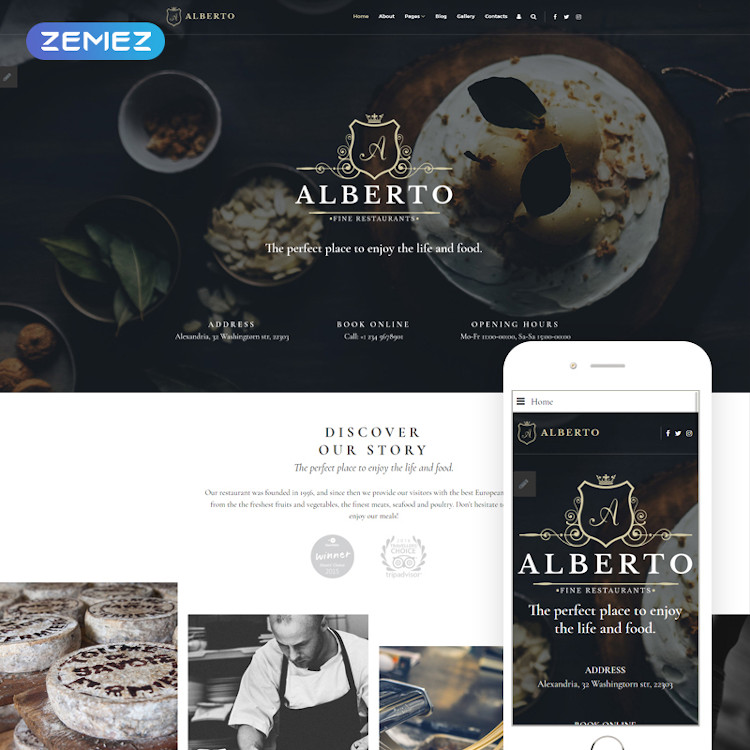 Want to make a tempting restaurant website, but don't know where to start? Alberto theme is ideal to make the mouths of your site guests water when they see your website's rich imagery.
The set of pre-made pages that come with the template let you uncover the history of your restaurant, introduce your team, relate what people say about you, and answer all the questions on the FAQs page. The rich user interface of Alberto lets you add various content types, such as banners, diagrams, countdown timers, counters, tabs, toggles, timelines, etc. The contact form of this theme lets users quickly get in touch with you, and an inbuilt Google map reveals the physical address and directions to your venue. Alberto offers you more than 500 Google fonts that give you the freedom in typography choice.
Finally, this theme is SEO-optimized and ensures your best possible position in search engine search results.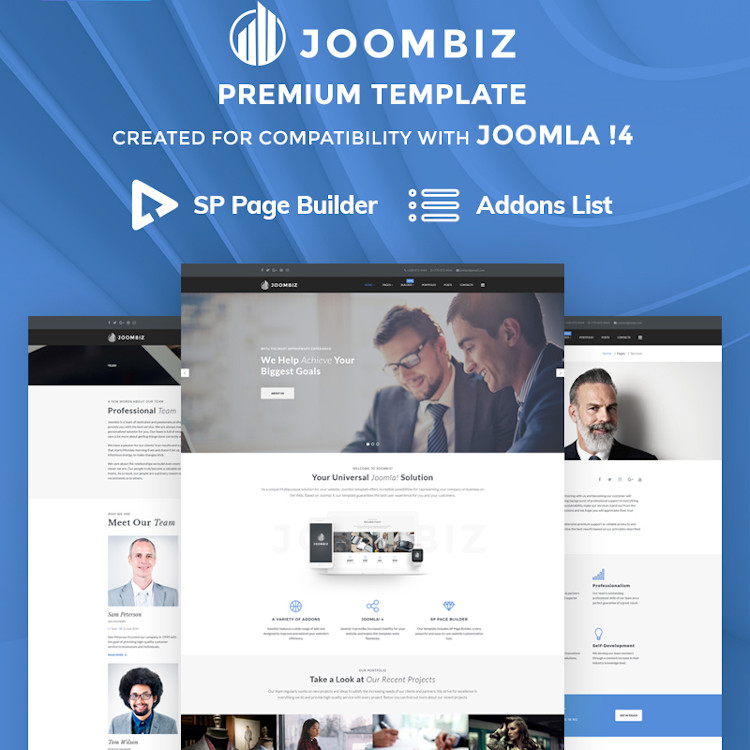 Want a theme that runs on the latest version of Joomla, Joomla 4? JoomBiz is an innovative theme that offers you much more than you used to get with Joomla ever before.
JoomBiz makes the creation of your website simpler by bringing you SP Page Builder, an extremely powerful drag-n-drop website design system. It's extremely simple to customize your website within the intuitive visual interface of the builder. As you enter the page builder, you'll see there a number of additional content sections available with JoomBiz. You can freely choose the styles for these blocks, ensuring that your website looks exactly as you wish. JoomBiz also brings you creative Slider and Gallery displays, Theme Color Switcher, working Newsletter form, Megamenu, and Advanced Search.
Finally, with the new Social Login form, your website users can log in quicker with Facebook and Google+.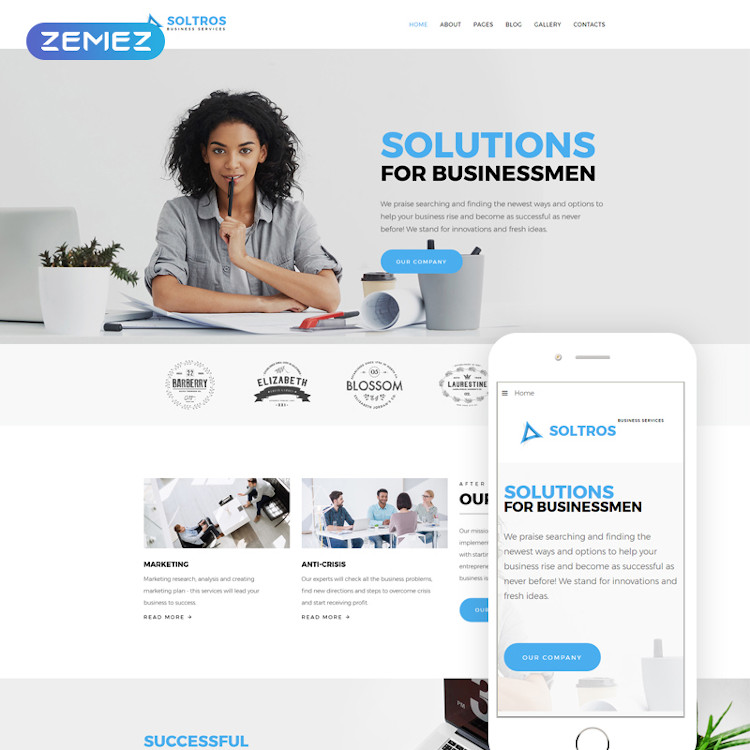 This business Joomla theme suits great for creating a corporate or business, financial project or consulting website. Most importantly, this theme not only has extensive functionality but also is extremely easy to customize.
No doubt, Soltros theme is conversion-optimized. You'll find several animated call-to-action buttons right where you need them. The theme's rich user interface ensures a more visual way of presenting content with the help of counters, countdown timers, diagrams, tabs, etc. All these interactive elements do not only look professional but are also animated for higher user engagement. Moreover, the impact of your website's imagery is enhanced with Parallax effect.
To conclude, Soltros is an accomplished solution for a business website, providing your website with a diverse, clean and informative interface.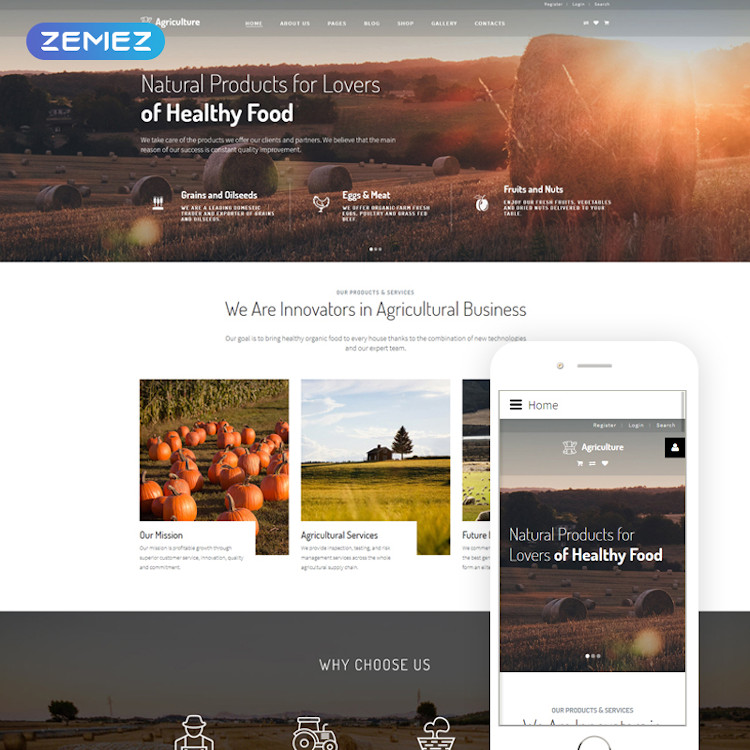 Inspired by the richness of nature, this agriculture Joomla theme will yield you abundant crops in terms of conversion. It has a welcoming and well-thought design that provides for a powerful web presence and the online success of your company.
Agriculture theme comes with a number of predesigned pages that provide you with the backbone of your website, as well as with the additional pages that you don't have to create yourself. All in all, customizing Agriculture within the Joomla interface is streamlined and well-documented process. Moreover, your website will load in a matter of seconds with LazyLoad effect. It delays loading images and loads them as site guests scroll down the page.
Finally, Agriculture theme is fully responsive and adapts to different screen resolutions on the fly. As a result, your website will be user-friendly for those who want to contact you on the go using their mobile device.
Wrapping Up
Now you know the best extensions and themes to choose if you want to power a Joomla e-store. Use the powerful plugins we introduced today to ensure the high conversion and effective social integration of your e-store. Moreover, you'll find a number of other premium add-ons packed within these top Joomla estore themes.
Have you ever used the extensions or themes we review today? Share your experience in the Comments section below.
Stay tuned!

Download thousands of Themes, Plugins & Graphics to create your Website. Use promo code ThatsJournal and get an additional 10% off
for All MonsterONE Plans
.
Disclosure: Thats Journal is supported by our readers. This page may contain affiliate links. That means, if you click on these links to make a purchase, we may earn a small commission (at no extra cost to you). These funds help us to keep this blog up and running.