There are cases when you need something more than an ordinary pre-made layout. However, it can be quite a task to find the most suitable one. I decided to resolve your problem instead of you. The result of this you can find below. There are 15 themes for Prestashop you will like. At least, I really hope for this. Sift through them and start making more clients here and now.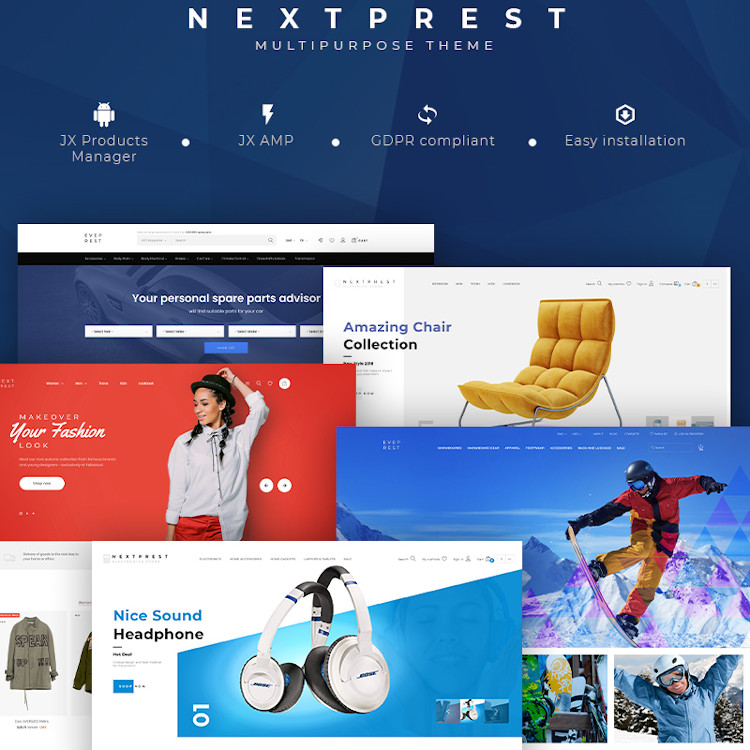 An ultimate Prestashop basic theme that will deliver a great user-experience to your customers. It covers various popular web-industry niches. These include fashion, furniture, extreme sports, spare parts, and others. You will also get a set of options suitable for every online-business. I am talking about a live search, multi-currency options, and blog functionality.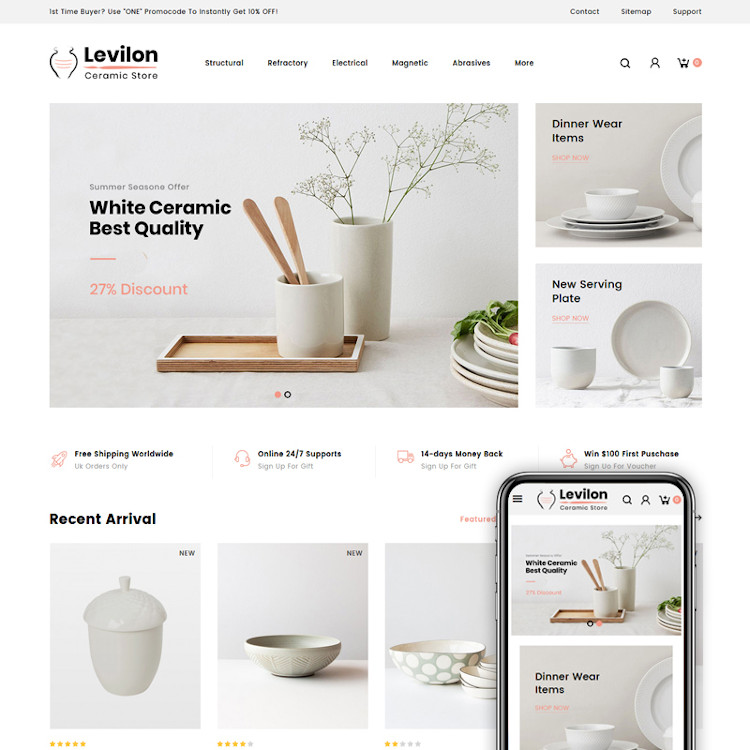 Get ready to present your ceramics online-store in the best possible light. Its minimalist design is exactly what you need. It focuses the attention on your assortment and necessary benefits. You can take advantage of the image slider and cloud-zoom. In addition to this, there is a product hover that makes it easier to browse your products.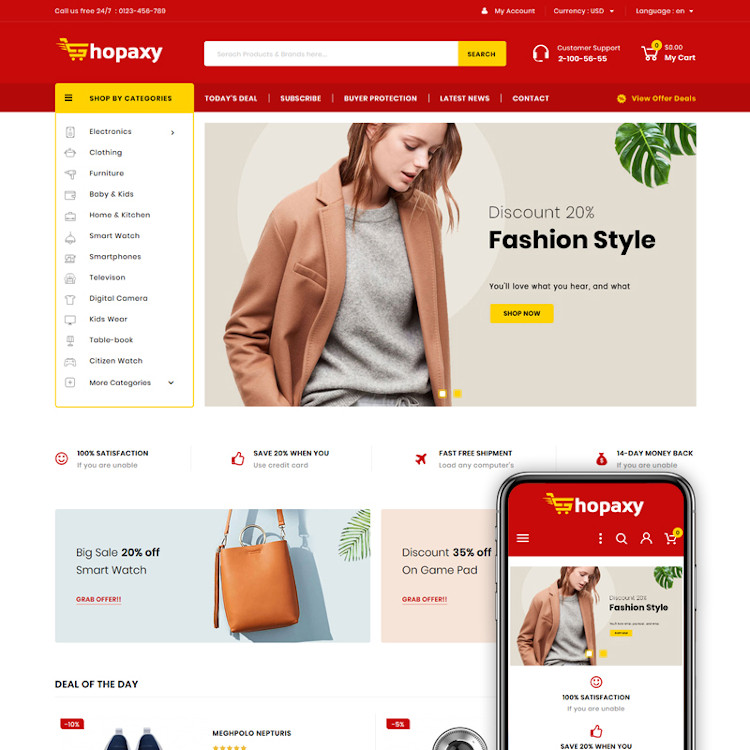 Shopaxy is a multipurpose theme that will provide you with incredible customization freedom. Its modern design is suitable for a large number of topics. You will get multiple options to take advantage of. There is a cloud-zoom with an image slider. Furthermore, you can pay your attention to a product hover. Do not forget about numerous theme settings that will make your website look original.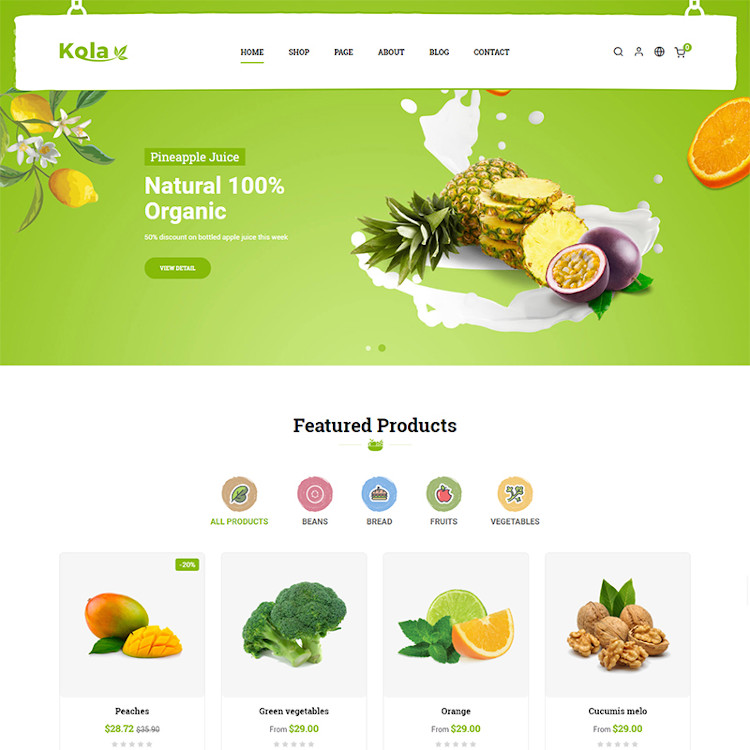 Kola is a vibrant PrestaShop theme that allows implementing ideas connected with organic food into life. You can also create an online-supermarket or drink online-store. There are eight pre-made pages to choose from. The package also has a mega-menu and countdown widget. You can add your content in a drag-and-drop way. It does not require having any coding knowledge from you.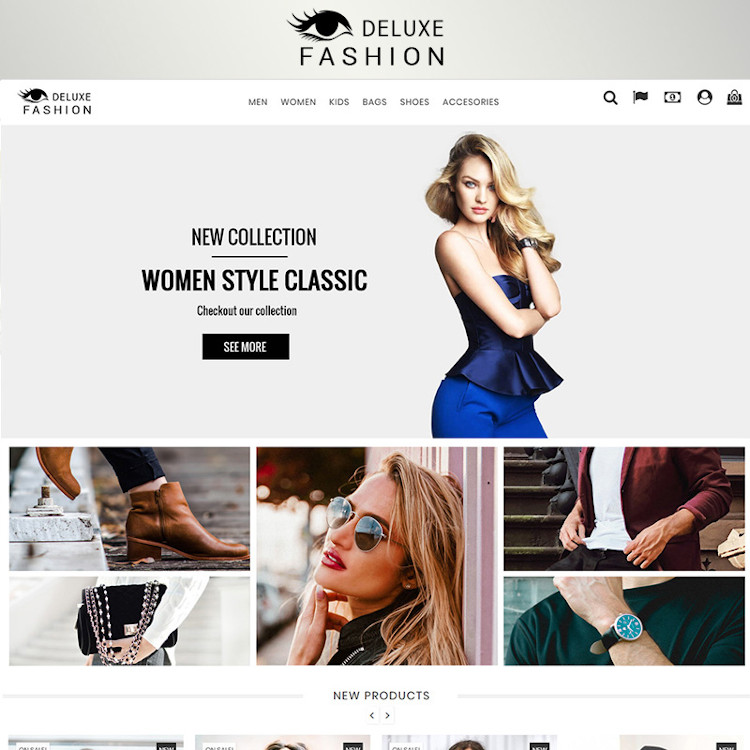 Present your clothes, shoes, and bags together with this modern and engaging theme. Establish your platform without any effort using this ideal mixture. Let me talk about key options included in the package. There are various product carousels you can opt for. It also has a magic zoom image that will also engage your audience. You can use fully-customizable banners, quick product view, and social share buttons.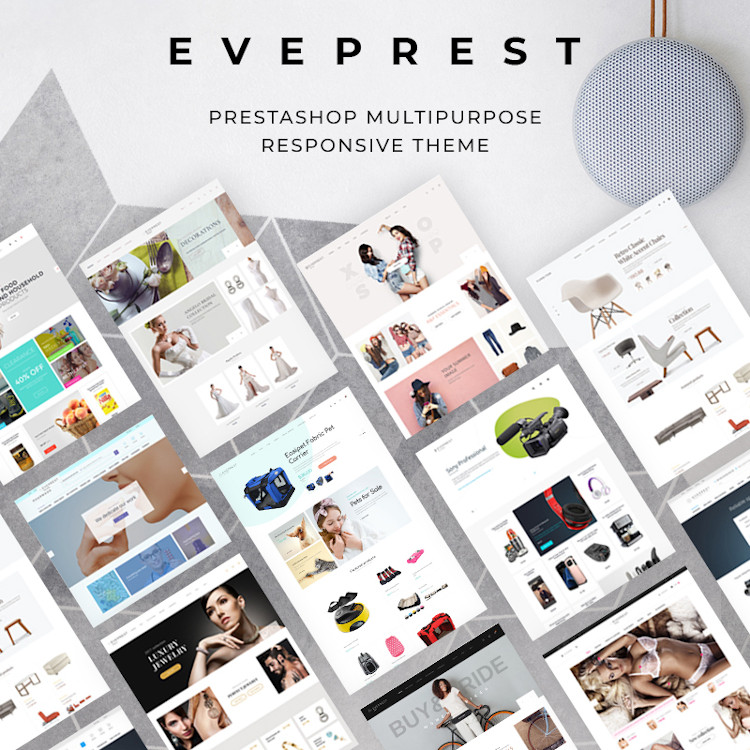 Are you looking for one of the best ways to prepare your online-store? This Prestashop basic theme is exactly what you need. There are multiple layouts crafted for each topic. They are perfect for the most widespread topics these days. You will also get 30+ modules that will provide you with advanced functionality. I should also mention an amazing lookbook option. It allows presenting the collection of your products creatively.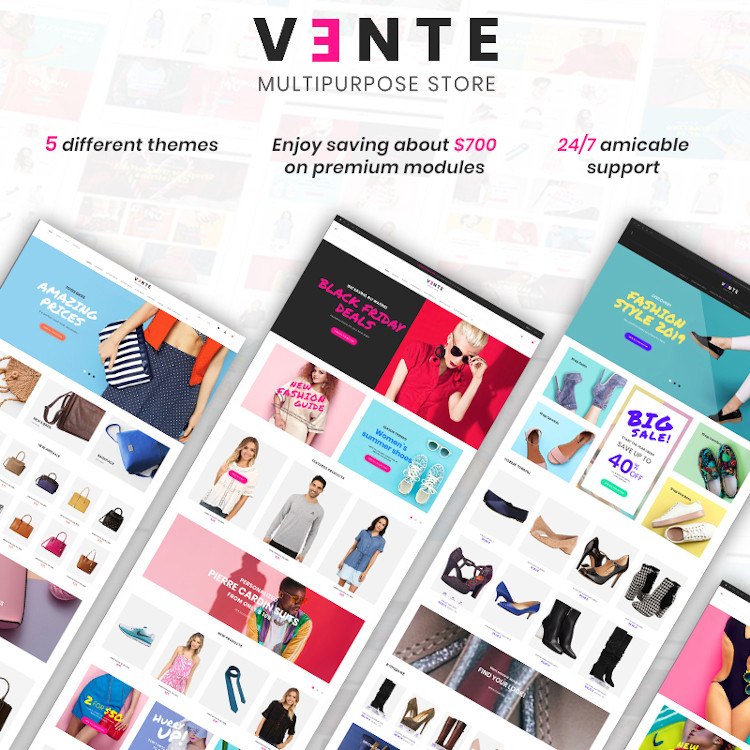 One more exciting PrestaShop theme that should meet all your needs. There is no need to complicate things. Everything will be simple if you decide to grab this variant. Six pre-made layouts and three product pages allow realizing all your ideas. There is also multilingual and multi-currency support. They aim at growing your audience and making them interested in your items.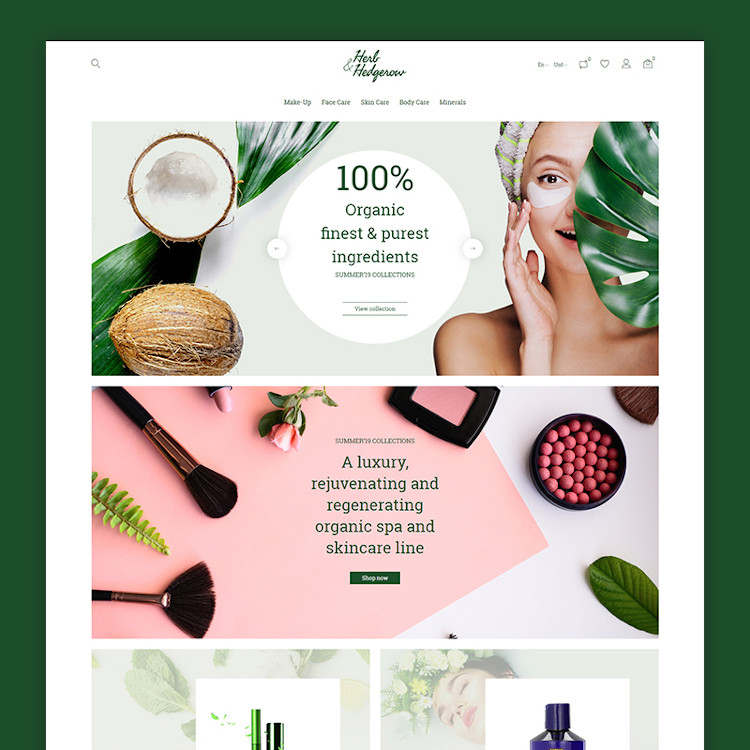 Level up your online-store and make it look trustworthy using this stylish PrestaShop theme design. You will get unlimited opportunities to make your organic cosmetics stand out from the crowd. You can manage any number of products your soul wants. People can filter them by price, brand, and category. Let your clients compare products and fulfill all their needs. It makes easier to make the right choice.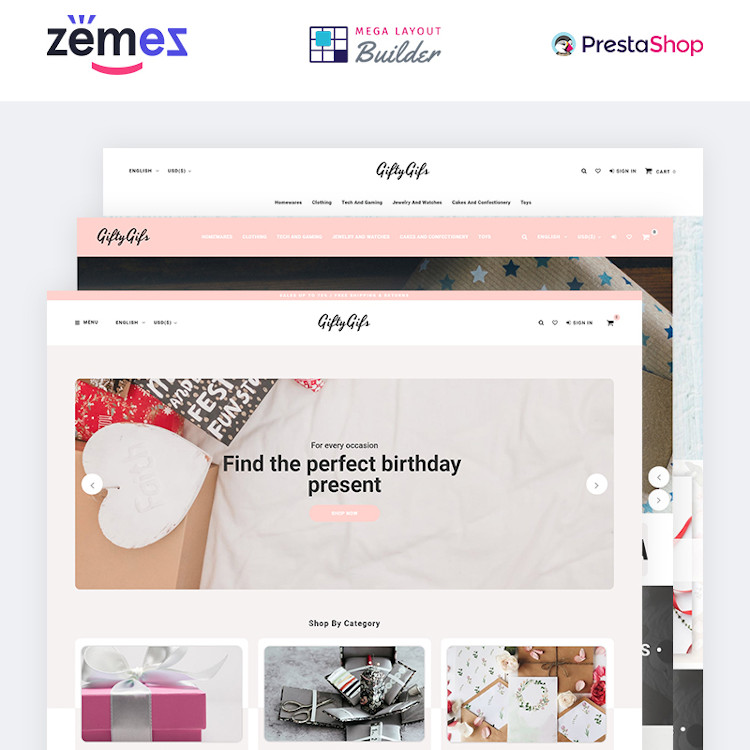 Do you need a wonderful theme to sell gifts made for the dearest people? Choose this unique variant and amaze even the pickiest users. It will make the process of choosing presents more comfortable. There are three pre-made layouts, JX newsletter, and product slider. It will also run smoothly on both desktop and mobile devices.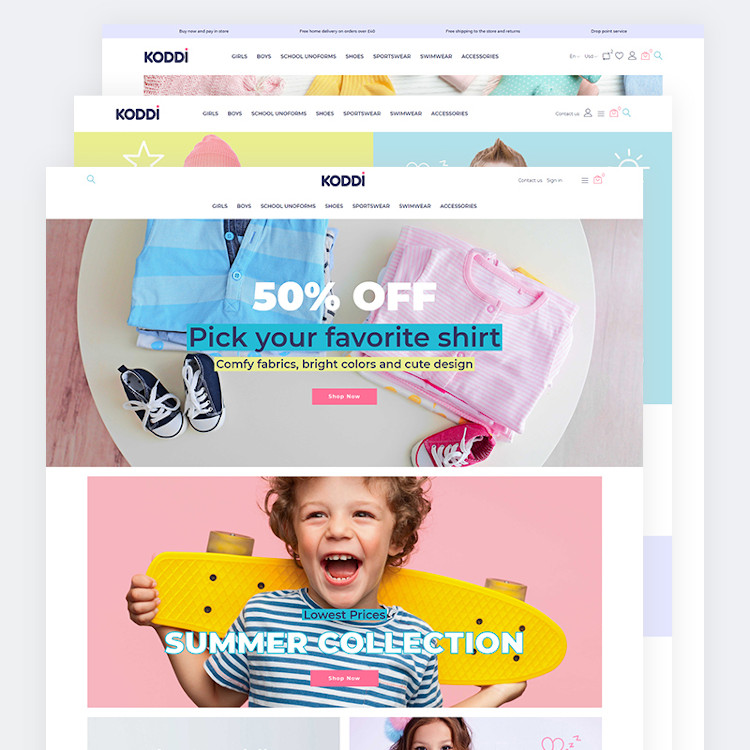 Koddi is a stunning theme that will emphasize the advantages of your kid's clothes online-store. It has an adaptive design that is suitable for all browsers. What about making your items stand out from the crowd? Using a creative JX lookbook, you can highlight them and let your customers see them visually. There is also a compare feature that will also engage your visitors.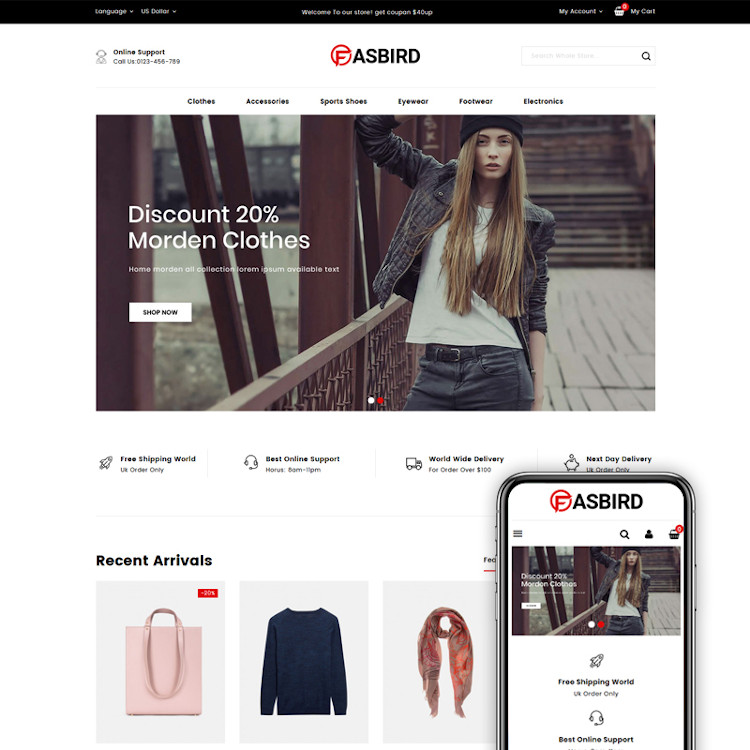 A fashion-related Prestashop theme design that will make people trust in your services. You can immediately start your online-business and gain profits. There is an advanced Ajax cart your customers will be happy to get. There is also a product hover that will make your customers want to buy more.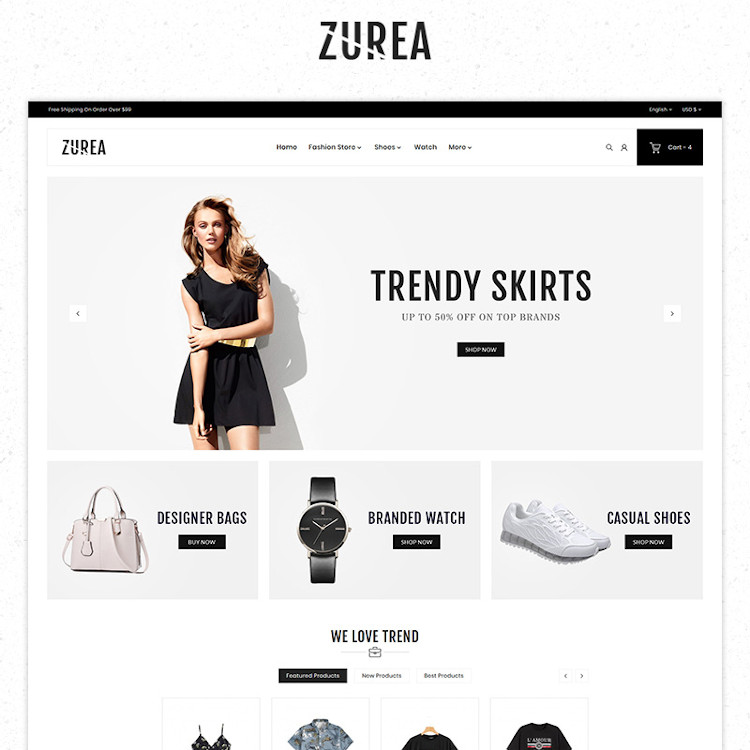 Yes, there are many Prestashop themes crafted for a fashion topic. There is one more example that I really like. Its flexible design will be a super match for your online-store. It has an easy-to-use color editor. You can change the color palette in a few clicks. In addition to this, there are many options included for your customers. These include a wishlist, live product search, product zoom, and many others.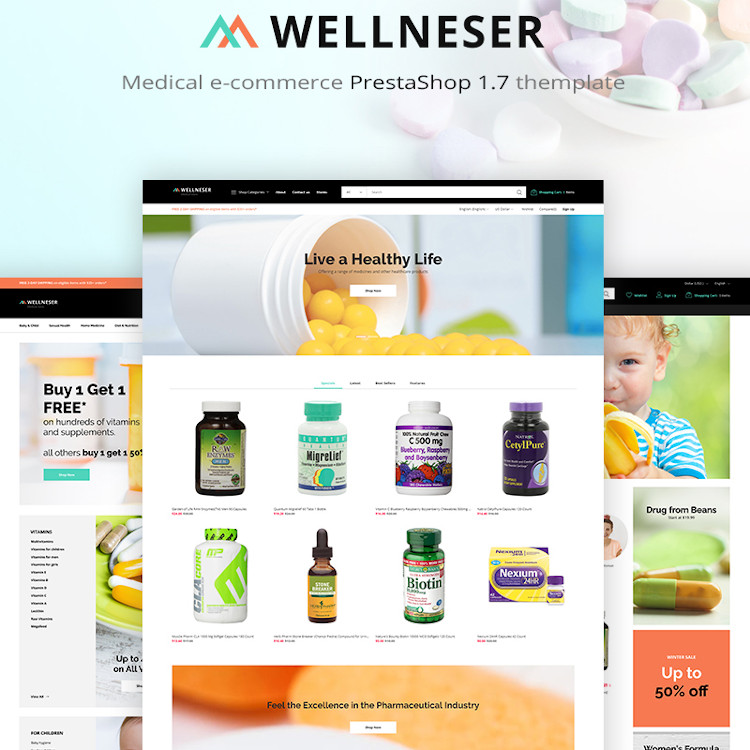 An interesting theme that allows creating a medical online-store. It has three eye-catching layouts that you can choose from. You can always apply flexible conditions for sales and promotions. This will happen thanks to a wonderful JX deal of the day. There is also such an option as JX category products. You can add products from different categories and present using a slider.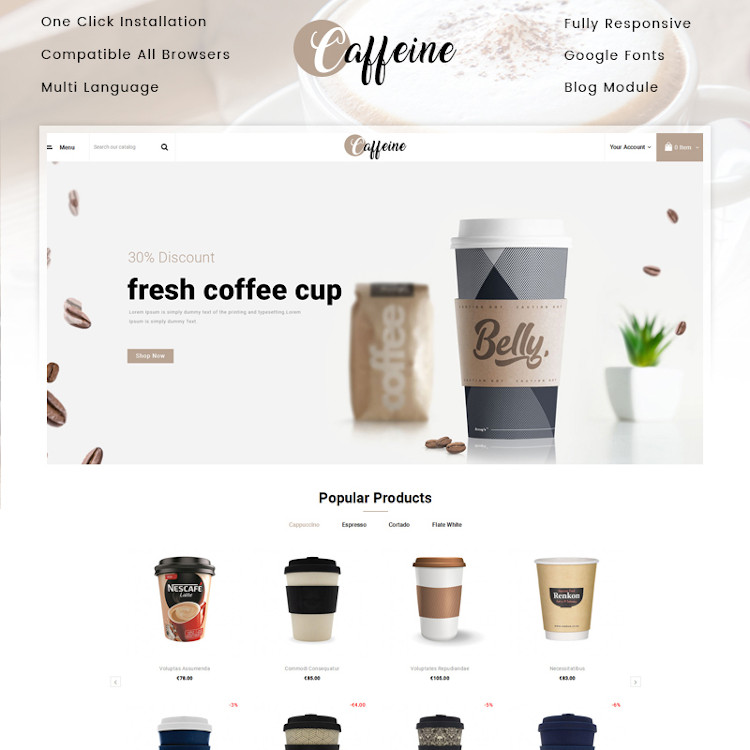 This is one of the best Prestashop templates designed for coffee online-stores. It has a nice color combination and many extra options. You will get multilingual and multi-currency support. People from all over the world can browse your products. There is also a great Ajax product filter, product detail page, and other features.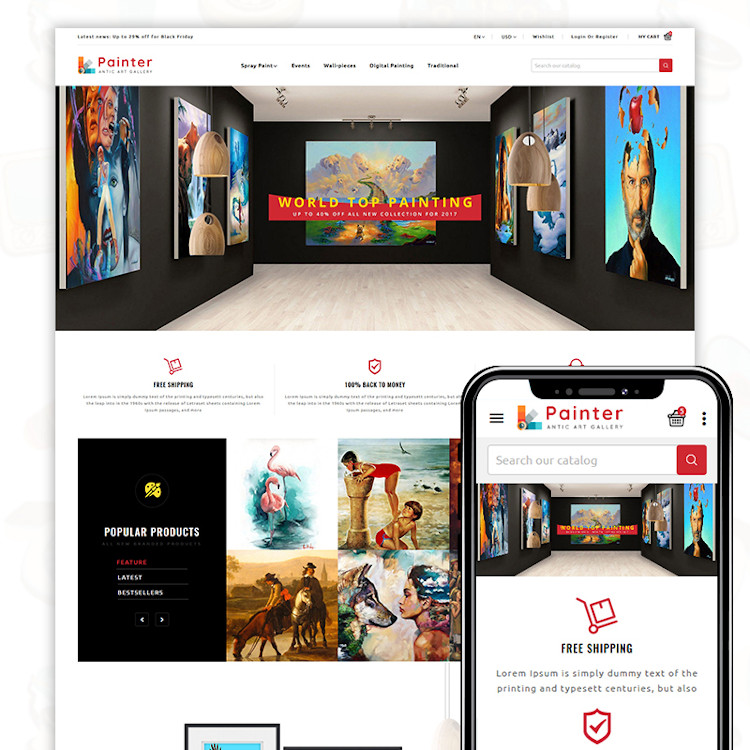 How could I forget about mentioning top Prestashop themes for presenting art galleries? Actually, I have not. Get familiar with this elegant and minimalist design that will make you amazed. You will get an amazing product slider and fully-customizable product page. Furthermore, it is possible to use a custom slideshow, social media integration, and customer reviews.
Have you found something in this list of top Prestashop themes? It will be nice if you get something to your taste. Buy Prestashop themes and make certain to destroy your competitors. This sounds a little bit angry. It is better to say that you will certainly make everyone impressed. Thanks for reading!
Download thousands of Themes, Plugins & Graphics to create your Website. Use promo code ThatsJournal and get an additional 10% off
for All MonsterONE Plans
.
Disclosure: Thats Journal is supported by our readers. This page may contain affiliate links. That means, if you click on these links to make a purchase, we may earn a small commission (at no extra cost to you). These funds help us to keep this blog up and running.