This post is about a WordPress plugin which you can use for adding a custom price calculator or request a quote form in a WordPress blog. If you are providing services in your blog then, you can add this form so that users can calculate total pricing for the services. Also, you can use this plugin for creating any type of custom price calculator.
So, the way it works is, user enters the details in the price calculator form: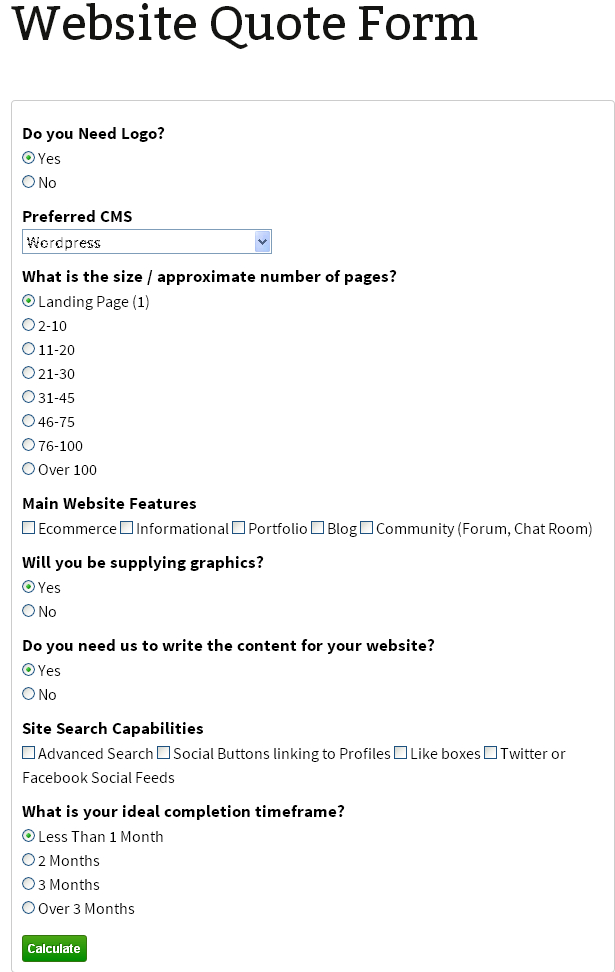 After that, when he clicks on the "Calculate" button, report summary will be generated, which will show pricing details: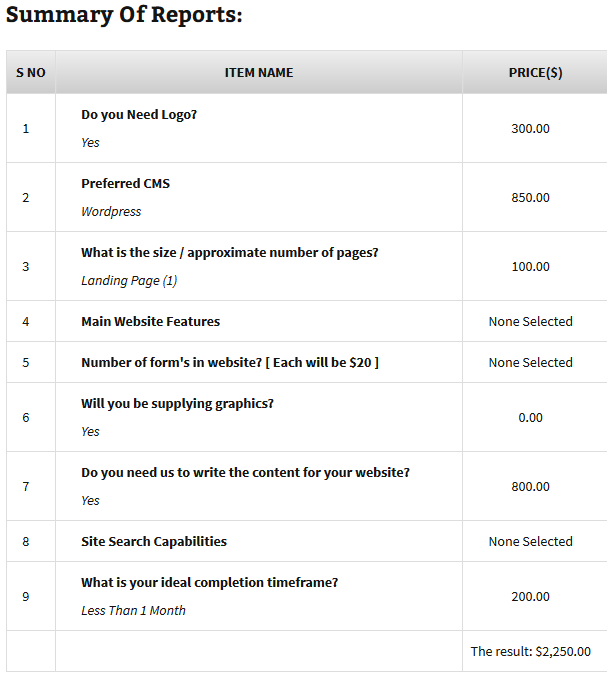 Now, he has the option to send the report summary to the WordPress admin along with other details like name, email, phone and comments: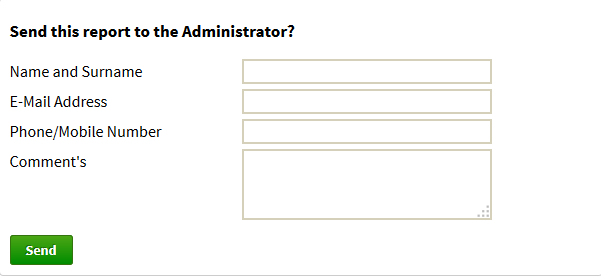 Here are the features of this plugin:
1) Add elements in form: You can easily add check boxes, radio buttons, text boxes and other elements in your forms.
2) Use Ajax in forms: You have the option to enable or disable Ajax functionality in forms. If you use Ajax, then, the form will generate results without reloading of page.
3) Report Summary: Results of the calculation are displayed as a report summary just below the forms.
4) Send report to admin: The generated report can be send directly to the WordPress admin email address. You also have the option to add different email addresses to different forms. When the users are sending reports they can enter their name, email address, phone number and comments which will be sent along with the report to the admin.
5) Widgets support: Plugin creates a widget for adding the form in the sidebar of the blog.
6) Light and dark skin: You can pick light or dark skin of the form as per your requirements.
Download thousands of Themes, Plugins & Graphics to create your Website. Use promo code ThatsJournal and get an additional 10% off
for All MonsterONE Plans
.
Disclosure: Thats Journal is supported by our readers. This page may contain affiliate links. That means, if you click on these links to make a purchase, we may earn a small commission (at no extra cost to you). These funds help us to keep this blog up and running.