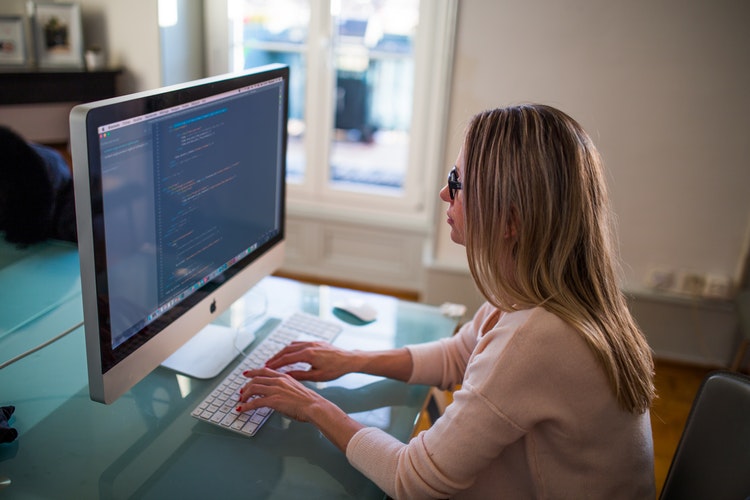 Venturing into the tricky waters of academic writing is no mean feat, and that you had the courage to take up the challenge speaks volumes about your determination to shine through all your tasks. Composing impeccable academic prose requires a lot of extensive research and a deft hand to turn in a paper that has the power to impress your professors and peers alike. However, as every great writer needs from time to time, you too can do with some great advice on how to improve your academic writing style that meets all the requirements of the competitive sphere that is academia.
To make your job a lot easier, here are the best 10 ways (and some inspiring quotes from eminent authors to make your day) that you can improve your writing style and hone those skills to fit the needs of academia. Go by these tips and tricks, and you can be sure to overcome all the hurdles in your way towards championing academic writing with élan.
"It's none of their business that you have to learn to write. Let them think you were born that way."

-Ernest Hemingway (American author)
1) Work out a schedule (and stick to it)
The first and foremost way to go about improving your academic writing skill is to prepare a routine for writing and sticking to it. It is quite common among academic writers to lose focus midway through the paper and digress into paths that are best avoided. To steer clear of such mistakes, create a routine that works for you leaving room for regular breaks and your meals. Remember to assign writing hours to the ones during which you are at your productive best. Stick to the plan of writing as per the schedule, and you will have no trouble in focusing your mind on the work at hand.
2) Cater to your audience
Knowing your audience is crucial to any form of writing, and academic writing is no exception to that. Keep in mind that the audience you cater to are experts in the field, so there is no need for an elaborate and well-worded introduction that analyses the nuances of your subjects or discipline. You can jump straight into the basic tenets of your paper in relation to the topic that you have chosen. Be as detailed and lucid on the main tenets of what you wish to put forth through your paper rather than wasting words and efforts on going into the introductory details of your topic. Catering to the audience must also include the careful consideration of choosing the suitable tone and style for writing. For example, if you are presenting the paper at an academic conference, then it should incorporate a universal tone, and if your paper is due for submission for partial fulfilment of your coursework in college or university, then it should take on a narrower approach focusing largely on the immediate problem at hand.
3) Learn the tricks of academic formatting
"A blank piece of paper is God's way of telling us how hard it is to be God."

-Sydney Sheldon (American author)
Mastering the art of academic formatting is something that will take your writing a long way ahead, and you should start from day one if you wish to stand out in the competitive atmosphere of academia. Having a clear outline for your papers in your mind is essential for writing an impressive academic paper. So be careful to prepare an outline for the structure of every paper that you compose well before the first drafting stage that can work as the blueprint for your paper. Invest in a citation and referencing guide that will last all your academic life and pick up the tricks of citing and referencing like a pro that follows all the academic guidelines. Also, explore the various writing tools and software apart from MS Word to find the one which suits you the best. Be consistent in your margins, line spacing, page layout settings, and font size and type, so your papers turn out to be easy and pleasing reads for the eyes.
4) Read, and read some more
A secret that not many writers reveal, the key to improving your writing skills lies in reading all that you can find. Use the offline and online resources at your disposal to read academic journals, magazines and books of your discipline or area of expertise and beyond to know about the various writing styles of eminent academicians. Reading their works will help you pick a trick or two and expand your vocabulary along with giving you a clear idea of what needs improvement in your writing style. It always works well to find out innovative ways that people frame their thoughts and express their opinions through their writing, and you may find some that pique your interest as well. If you wish to take your academic writing up a few notches, then include regular reading in your daily schedule without delay.
5) Use only credible sources
As is the rule for academic writing, you will need to use information sourced externally in your academic paper to support the arguments that you will put forth. However, do not include all the information that you find in your paper. Be careful to filter the ones that do not have much credibility and only mention the ones that are credible. The process of filtering the not-so-credible ones will teach you how to identify great academic writing from the mediocre ones, and you will automatically know which style to follow for your paper. Using credible sources in your paper increases your credibility and makes your academic paper shine through in your class.
6) Be assertive
Academic writing involves a great deal of preparing thesis statements. That is essentially the part where you take a stand on the topic that you are writing on, and work your way towards providing evidence to support your claims. The need to be assertive is imperative for that part. Without conviction and supporting evidence, your thesis statement will fall through, and you will end up with a watered-down paper that fails to impress. Be clear about your stance from day one and stick to it while working to furnish your paper with supporting evidence one by one. Follow a rational roadmap towards the end of your paper, and you will find many a way to improve your academic writing.
7) Keep it concise and clear
"Great is the art of beginning, but greater is the art of ending."

-Henry Wadsworth Longfellow (American poet)
While writing your academic paper, you must learn to do away with flowery language and metaphors in your writing. Those may work fabulously for fiction, but they have no business cropping up in your academic paper from time to time. Filter all the ornamental language and overuse of metaphors so that you gave your paper a streamlined and crisp tone. Since academic papers are composed in a formal tone, use phrases and words that are suited to the occasion instead of bringing in elaborate details. Remaining clear and concise is essential for your academic papers, and you will only be able to improve your writing when you learn how to bring it to a full circle without too much of ado and to wrap it up like a pro.
8) Make friends with online tools
In the era of the Internet, you really should not be worrying about not having enough resources to help you with improving your academic writing skills. Look up the online tools for improving your writing that have varied functions. From standardised grammar and spell checkers (Grammar Girl, Grammarly) and vocabulary enhancers (One Look Reverse Dictionary, Vocabulary.com) to writing style guides (Men with Pens, Online Style Guides), you will find a host of amazing writing help tools awaiting you on the Web who are just a Google search away. Make deft use of these tools to improve your writing skills and run regular scans for your documents so you can learn and improve with their invaluable suggestions and tips.
9) Revise, edit, proofread, repeat
"Half of my life is an act of revision."

-John Irving (American novelist)
Perhaps the most crucial of the tips that are compiled here, the revision phase is essential for improving your academic writing skills. Through repeated revisions, you will be able to identify the mistakes that have crept into your papers. Edit thoroughly and be ruthless in filtering out all sentences, phrases, or portions of your document that you feel are redundant. Proofread like a pro for weeding out those nasty typographical or silly grammar errors that your academic papers will be better off without. Do not forget to repeat the entire process a few more times just to make sure that you turn in a flawless copy for submission. You can always take help of some of the resourceful editing and proofreading software and applications available online for making your academic papers error-free if repeated revisions get too tedious for you. Since learning from mistakes is the best way to learn, never skip the revision, editing and proofreading stage if you wish to improve your academic writing skills.
10) Have room for constructive feedback
After you have finished your piece, you can always get a peer to read it and get back to you with their feedback. Make room for the feedback that you receive and see if you can incorporate those changes into your copy. More often than not, considering an outsider's perspective works like a charm to bring to the fore the errors that you may have overlooked and opening up room for improvement. Carefully consider the feedback and act accordingly, so your writing shines through to impress the professors and your peers.
Make way for these effective tips in your life and watch as your writing improves by leaps and bounds. A few simple life hacks are all it takes to bring about better writing style into your life, and by paying heed to these awesome tips, you can improve your academic writings skills to no end.
Happy writing!
Download thousands of Themes, Plugins & Graphics to create your Website. Use promo code ThatsJournal and get an additional 10% off
for All MonsterONE Plans
.
Disclosure: Thats Journal is supported by our readers. This page may contain affiliate links. That means, if you click on these links to make a purchase, we may earn a small commission (at no extra cost to you). These funds help us to keep this blog up and running.