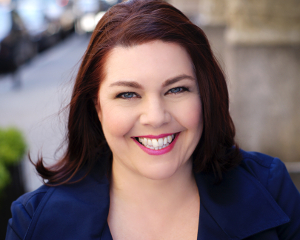 I recently interviewed Aprile Parella, who is the principal founder of Roxy Communications. She has more than 10 years of experience in digital performance marketing, e-commerce strategies and in managing mid-sized to large-sized affiliate marketing programs. She has helped some of the national and international brands including JP Morgan Chase, Royal Daulton, (WWRD brands) Waterford Crystal, Wedgewood, Udis/Boulder Brands and Villeroy & Boch for their performance marketing strategies.
In this post, she explains how affiliate marketing is useful for SMBs, SMEs and bloggers. Also, how small and medium-sized businesses can leverage blogging for the success of their affiliate marketing programs. These tips and strategies would be very helpful for businesses and bloggers alike.
1) How affiliate marketing is useful for a small business?
Aprile: Affiliate marketing is essentially a web-based sales force. Small biz can certainly capitalize on the thousands of affiliate publishers by carefully choosing affiliates that match brands target audience. Are the products meant for B2B or B2C? This makes a huge difference. An example that comes to mind is a brand is selling software as a service for SMBs, you wouldn't partner with coupon affiliates. An experienced affiliate manager knows you must message these groups differently.
2) Generally, what would be your advice to a SMB or SME, a third-party affiliate marketing network or a hosted affiliate marketing software?
Aprile: It depends on the experience of the affiliate team. Does the talent exist in-house or will these tasks be assigned to some unknowing person or lower level marketing manager with zero experience managing affiliate programs? Someone not familiar with the "ropes" can get easily overwhelmed and not know how to drive performance. Affiliate publishers a finicky folks. It's very much a relationship oriented business – the networks can assist in making these right intros through events, learning webinars and dedicated advertiser showcases in network communications.
3) How bloggers play an important role in the success of an affiliate marketing program?
Aprile: Bloggers can drive significant growth over time if they are provided with the right tools to sell the product and proper incentives are offered. Bloggers can also add value to a brand's overall content strategy goals. Smart brands will incorporate affiliate blog or vlog content into their own PR/content strategy. Bloggers offer a tougher challenge to recruit and keep but with proper incentives, they can drive tremendous growth.
Bloggers usually prefer an exclusive offer plus coupon code for their audience. Additionally it's important for the brand working with bloggers to spell everything out when post is expected, what pics to use or banners, how,the brand should be represented etc. Campaign aimed at bloggers are very specific and require special attention. An experienced affiliate manager knows how to recruit blogging publishers and follow through with ways to engage and provide the tools they need to satisfy post requirements to get expected results. Also, brands should be expected to pay top bloggers a fee for a post in addition to commission.
4) How to attract bloggers to a particular affiliate marketing program?
Aprile: Recruiting blogging publishers into affiliate programs requires an extra effort. Most often these bloggers do not know what affiliate marketing is or how to monetize content. Brands should expect to spend some time educating bloggers and being a responsive resource for them.
Also get to know them first before asking for anything. Go where they are. Look their sites, see and read what's important to the blogger. See if there they are in fact a good match for the brand. Maybe subscribe to blogger newsletter – in other words get to know them. Outreach is much easier after these steps are accomplished. Make the relationship first before any selling or request for ambassadorship.
5) Why a responsive affiliate marketing strategy is required these days?
Aprile: Mobile traffic has exploded. Advertisers need to optimize their websites for mobile NOW. It makes no sense optimizing responsive banners pointing to a site that's mobile un-friendly.
All creative banners should be built using HTML 5 responsive design and forget using anything flashy or rotating creative. Less disruption leading to the sales path the better. You also want to make sure the affiliate tracking pixel is placed on all mobile checkout pages.
6) From a bloggers perspective, what are the points they should look for before enrolling in an affiliate program?
Aprile: A blogger should check the below given points before enrolling in an affiliate program:
i) Do they have a blogger publisher program?
ii) Do they have a dedicated affiliate manager?
iii) Do they offer content not just banners and text links?
7) Is there anything else you want to add about affiliate marketing?
Aprile: Affiliate marketing has evolved quite a bit from when I started out in 2001. Almost every major retailer now has an affiliate program. It's no longer "should we" or "shouldn't we" have one. Retailers and SMBs and SMEs can rely on this channel to deliver strong growth provided the right affiliate manager is at the helm.
Download thousands of Themes, Plugins & Graphics to create your Website. Use promo code ThatsJournal and get an additional 10% off
for All MonsterONE Plans
.
Disclosure: Thats Journal is supported by our readers. This page may contain affiliate links. That means, if you click on these links to make a purchase, we may earn a small commission (at no extra cost to you). These funds help us to keep this blog up and running.