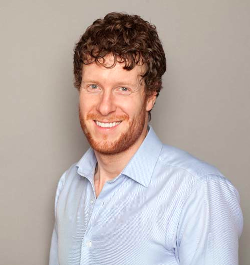 Today, I will share an interesting interview which I had with Ryan Parent, who is the co-founder of VidRack. VidRack is an innovative WordPress plugin, which can be used by your blog visitors to record videos directly from your WordPress blog. You have the option to place the record button anywhere in your blog by using a shortcode. Visitors can click on this record button and create videos by using their webcam or their mobile phone camera, if they are accessing your blog through a mobile device. Recorded videos are submitted directly to VidRack servers which you can download later. After that, you can upload these videos to a video sharing site like YouTube or Vimeo and can embed the videos to your blog.
VidRack is very useful for visitors if they wish to submit feedback or opinions about your services in a video format, reviews about a particular post or a page, testimonials about your blog or even a video comment. Literally, the applications are endless. VidRack is offered as a free WordPress plugin, which you can download from their site.
1) Please tell us more about yourself?
Ryan: I graduated from Carleton University in Ottawa, Canada with a degree in Economics. In 2006 I started a wedding photography business and shortly after realized I was equally passionate about marketing my photography business as I was being a photographer. Over the next few years I developed my skills as an internet marketer through running my photography business. I began going to marketing meet ups and even started speaking on how I marketed my business. At one event I was approached by a local marketing company and asked to do some work with them helping with SEO, and social media. And as time as gone on I have slowly moved into a full career in marketing. While working on one of my projects I came across a problem. There was no easy way for my website visitors to record and submit videos right on my website. And this was the beginning of VidRack. Since then VidRack has become the main focus of my attention and I still do photography as a source of income and because I still love taking photos as well.
2) What is VidRack and how does it work?
Ryan: VidRack is an easy way for website visitors to record and submit video right on your website. Our first product is a WordPress plugin that allows an admin to place a record button anywhere on their website. When a website visitor clicks the record button it activates their webcam or mobile camera and they can easily record and submit videos right on the website. Videos are collected privately and collected videos can be either downloaded or deleted. Downloaded videos can be loaded to YouTube embedded on a website or shared through social media. We help websites easily gather user generated video content.
User generated video content engages fans and creates a sense of connection and community amongst members of a network.
3) How to put the record video button in the website? Do you provide shortcodes? Does it work on widgets in the sidebar of a blog?
Ryan: In the admin panel of our plugin we provide a short code that can be placed in a page, post or sidebar and will produce a record button on the live website.
4) Is the record video button customizable?
Ryan: A website admin can access the button file in the plugin files and replace it with whichever style of button they choose. In the future we hope to offer an easier solution right in the admin panel.
5) Where is the recorded video stored? How can it be accessed by the admin?
Ryan: Recorded videos are stored privately on our server. Video files can be downloaded from the admin of the website the plugin is installed on. Rights to the videos belong to the website the video was collected.
6) A lot of newbie bloggers use shared hosting for their blogs. Can they host their videos in a video sharing site?
Ryan: Yes video files can be loaded to YouTube or Vimeo and then embedded on their site. Also shared hosting clients have nothing to worry about with regards to hosting limitations as no videos are stored on their server.
7) Is there any option to share the recorded videos in site?
Ryan: At this point we haven't added social sharing features. It is something many of our users have requested and we plan to add this feature in the near future.
8) What are the new features for VidRack we can expect in near future?
Ryan: After releasing our first version we got some really great feedback from our users and we're really hoping to offer some of the most requested features. We're working on offering increased recording time for mobile devices, providing an embed code for collected videos, option to preview videos in the admin panel, social sharing options for both video collection and collected videos, video upload option for pre-recorded videos and the ability to collect the email of the visitor who submitted a video.
9) Is there anything else you wish to add about vidrack?
Ryan: We're very passionate about marketing and helping businesses with their video marketing campaigns. We truly believe that user generated video content is the most neglected piece of many video marketing strategies. We hope to make it easy for companies to gather and leverage this powerful form of content.
Download thousands of Themes, Plugins & Graphics to create your Website. Use promo code ThatsJournal and get an additional 10% off
for All MonsterONE Plans
.
Disclosure: Thats Journal is supported by our readers. This page may contain affiliate links. That means, if you click on these links to make a purchase, we may earn a small commission (at no extra cost to you). These funds help us to keep this blog up and running.