In this post, I will describe two simple methods by which you can track clicks on links and URLs in your WordPress blog. Click tracking is specifically useful if you want to see the performance of a newsletter campaign, how many people clicked on your links in social media, and the details of people who have clicked links on your WordPress blog.
Method-1: By using a URL shortener service: There are many URL shortener services out there. However, I would recommend Google's URL shortener service goo.gl.
All you need to do is to paste the URL in the "Paste your long URL field" and click on "Shorten URL" and the short URL will be generated which you can use in your blog, social networks, in newsletters or anywhere as per your needs.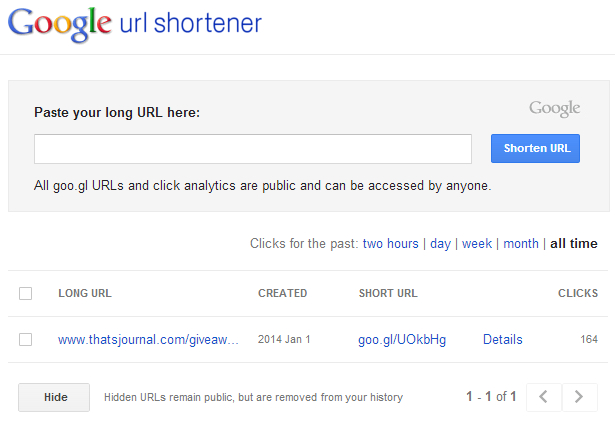 For click tracking, click on "Details". Here you can check the click tracking on two hourly basis, daily, weekly, monthly or all time. Also, you can check click tracking information based on referrers, browsers, countries and platforms. Also, a QR code is generated for the link.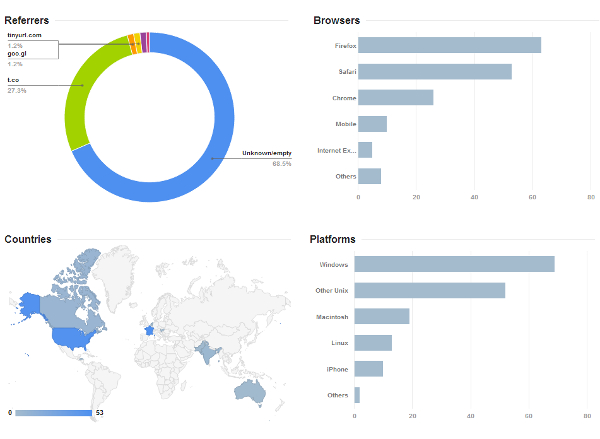 Method-2: By using a WordPress plugin. By this method you can directly track links and URLs from your WordPress blog.
After you install the plugin, you have to append the URLs with: /?ref=yourtext
where, yourtext is the click tracking text which you can add as per your choice.
You can track clicks on links from the plugin settings page. You also have the option to download the report in a CSV file.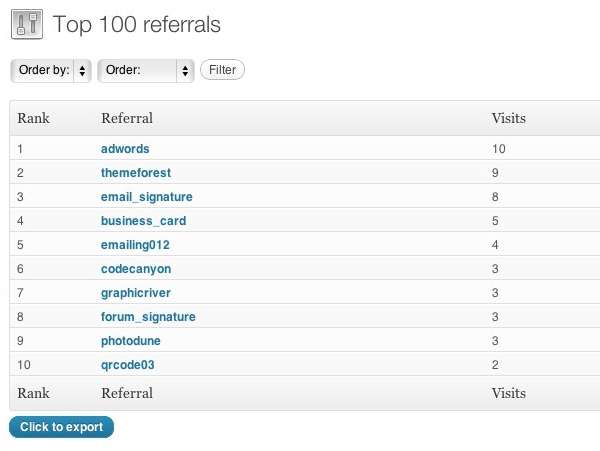 Download thousands of Themes, Plugins & Graphics to create your Website. Use promo code ThatsJournal and get an additional 10% off
for All MonsterONE Plans
.
Disclosure: Thats Journal is supported by our readers. This page may contain affiliate links. That means, if you click on these links to make a purchase, we may earn a small commission (at no extra cost to you). These funds help us to keep this blog up and running.