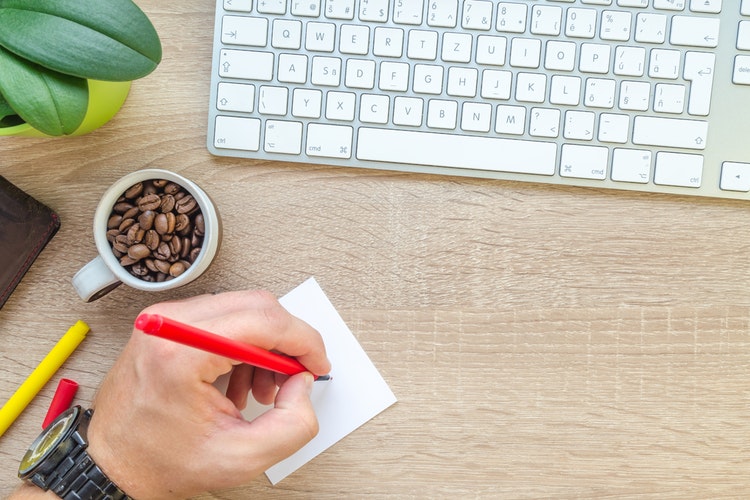 You are building a great brand, but the desired audience is not reaching you? Maybe you have been on the market for several years, but your business remains invisible? Regardless of which version you identify with, the key to efficient business functioning is high brand awareness. How to build and strengthen it? The recipe for success can be found below. I only described the best practices.
One thing is for sure.
The greater the brand awareness, the easier it is for potential customers to reach it.
The very term what brand awareness is flexible and often goes beyond the standard framework for one reason.
Each brand is different.
What is brand awareness?
Brand awareness is about recognizing its differences – its characteristics, personality type, and directing communication and marketing activities to create brand-related associations.
Example
Think about the Coca-Cola brand. What are your first associations? Christmas? Family? Nicholas? Truck for Christmas?
Red Bull, in turn, is adrenaline, extreme sports and adding wings, while Nike is associated with the skate-shaped logo, sport, team and hundreds of kilometers to overcome.
And where in all this product itself? Well, we are talking about experiences, feelings, memories and all other associations created within the brand. The product itself is a secondary element.
In some cases, brand awareness often becomes so deep that its name is the name for the entire product category. For example – we put on pampers (Pampers) for children, and we google (Google) information on the web.
Why build brand awareness?
There are many factors for which maintaining a high level of brand awareness is simply profitable for companies. The answer to the question of why it is worth building and increasing brand awareness is best confirmed by the arguments below:
Brand awareness:
Promotes confidence-building in the eyes of the recipients;
Helps in getting loyal customers;
Facilitates building and strengthening customer relationships;
Increases brand value and competitiveness;
It provides brand credibility.
How to build brand awareness and strengthen it?
I want to be honest with you, so I must warn you immediately that increasing brand recognition and creating positive, unique associations is a big challenge. Actions in this direction require a large dose of commitment, effort, and creativity.
However, it is worth remembering that the effort put into it is the most profitable, and the effects of developing the desired image in the eyes of recipients are of great importance especially in the long run.
How to build brand awareness and which activities are conducive to increasing business recognition?
Below I have selected 8 solutions that you can immediately start implementing at home:
1) Show yourself from the visual side.
Use the logo and other distinctive graphic elements of the brand as often as possible.
Having aesthetic and visually coherent brand communication will definitely work in your favor.
For people who do not know your business yet, this will be one of the first and basic visual stimuli.
In turn, for people who are no longer a stranger to your brand – placing graphic elements will work as a reminder of the brand's existence.
2) Be active on social media
Twitter, YouTube, LinkedIn, or the recently growing TikTok are a great place to build and strengthen brand awareness, increase reach and acquire customers.
The choice of a social channel depends on the nature of the business. So let's focus your activity on the one that will match the personality, tone of communication and brand audience.
Regardless of which social channel you choose, to increase brand awareness, the most important thing is active action through:
Systematic adding of content,
Making conversations with Internet users,
Encouraging the brand to be promoted by the clients themselves (so-called user-generated content).
All this is the basis for building relationships with recipients in social media, without which it is difficult to succeed.
So engage your audience and react to what he has to say, and you will certainly raise brand awareness in the eyes of your audience.
3) Build relationships with users
And since we are already on the Internet … Good practice in building and increasing brand awareness is to monitor mentions about it on the internet, and above all to respond to entries from Internet users who may or maybe your customers.
Checking the mention of the brand on foot is difficult, time-consuming and does not provide accurate results, so it's worth using ready-made tools to monitor web content.
By monitoring the internet and responding to customer questions, complaints, praise, or requests for help, you'll build relationships with your customers.
The quick response of the brand to the internet's inquiry proves that it is professional, customer-oriented, responsible and simply friendly.
4) Podcasts, i.e. let them hear you
Recording your own industry podcasts is another way to increase brand awareness. There are a lot of topics for conversations, and the form of the podcast itself is free.
Depending on the type of business, you can conduct your own programs in which you speak on industry topics or interview other experts.
By recording podcasts, you can very well promote your brand and increase its awareness, and in addition, position yourself as an educator, expert or credible medium of industry knowledge.
5) Show yourself on YouTube
We have already talked about social media channels as carriers of information about the brand and excellent sources of promotion, so you cannot ignore the power of YouTube, which is a great place for video marketing – a form of promotion that has seen the most spectacular increase in interest over the past few years.
This channel allows not only to bring the brand closer to the recipients but to really feel the vibe that it carries. In addition, the statistics speak for themselves:
YouTube generates nearly 5 billion views a day, while viewers are 95% more likely to remember CTA after watching a movie.
By recording and publishing various types of films it definitely brings you closer to the audience. Showing the world of experiences your brand offers, inspiring, sharing knowledge or a sense of humor works in a way like a magnet for the audience because it shows that the brand has real people behind it, a real face.
6) Be present at industry events
Presence at various industry events and happenings is another way to increase brand awareness. Presenting the brand at trade fairs, participating in conferences and seminars, and reaching the audience in related events can be a hit.
What are the benefits of this?
I know about what is happening in your industry;
Insight into competitors' activities;
The possibility of communing with participants of such events live. This, in turn, is an opportunity to establish new relationships and thus build and increase brand awareness.
7) Find brand ambassadors
By monitoring the internet and observing opinions about your brand, you can easily check who is spreading the good word about your company in an unobtrusive way, has the greatest impact on creating opinions and aspires to become a brand ambassador.
It is worth using the communication potential of such people and simply establishing cooperation with them. Thanks to this, you gain additional support and reach a new group of recipients.
8) Invest in promotional goods
Free gifts are a great way to spread the word about a brand and raise its awareness. Freedom is broad in this respect.
Handing out products, vouchers or investing in gifts for recipients that you can give during meetings, events, on the occasion of holidays or organized competitions – these are one of the ways.
Summary
I hope that the above ideas will be an inspiration for you and will make your business recognition rise to the heights of popularity.
It would be a lie, however, to say that these are the only practices that build brand awareness. It is also worth mentioning about SEO, SEM, PR campaigns, and extensive content marketing.
In fact, the only limit to building brand awareness is only our imagination.

Download thousands of Themes, Plugins & Graphics to create your Website. Use promo code ThatsJournal and get an additional 10% off
for All MonsterONE Plans
.
Disclosure: Thats Journal is supported by our readers. This page may contain affiliate links. That means, if you click on these links to make a purchase, we may earn a small commission (at no extra cost to you). These funds help us to keep this blog up and running.