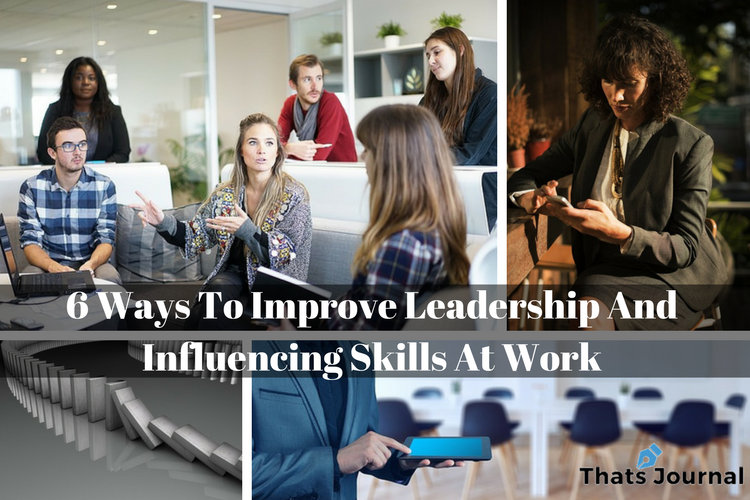 The desire to influence others is often seen as Machiavellian. But, it's not. Having good leadership and influence in the workplace should be seen as a positive. We need to influence others if we want to progress and get traction in our work and in our long-term career.
In this post we are going to discuss some of the reasons that it is possible to be more influential in your place of work:
1) It's easy for us to understand ourselves: We should be able to create a positive mindset that can be applied to our relationships and work life. Assumptions should be used to drive our behavior and thought processes. If we are not able to understand ourselves; interactions with others and our decision-making processes can be negatively affected.
2) We should be interested in others: We should take time to properly understand things that intrinsically motivate the people around us, we should have insight into others and try to work with them. We should be able to inspire and encourage them to secure any common goal. We could become more curious about the thoughts of others, such as the things that drive their behaviors. We should be able to secure a lasting and strong relationship by taking an interest in others.
3) We can penetrate the system: If we have been working for a few years, we should already understand about the corporate system. We should already know how the organization operates and how people inside the company interrelate, make decisions and achieve preferred outcomes. We should know the things that drive and change the work environment. Once we have an insight into the corporate system, we should be able to get our ideas supported, discover opportunities and tackle any complexity or challenge that arises.
4) We can activate our integrity: The building of integrity can be done steadily while working. If we are motivated enough, we should be able to carefully guard our overall integrity. We may advocate non-self-serving positions and become more involved in discussions. Our personal brand should be seen as ethical, honorable and authentic. In this case, we will be able to build long-standing and trustworthy relationships.
5) We can get purposely busy: Influential people are known for being able to get things done. We could be deliberate in how we use our time, we shouldn't get distracted and it is important to be especially clear for our purposes. We should be decisive in how we make decisions. We could rely on our overall gut instinct by having deeper analysis. Persistence pays off. So, we should be determined when facing setbacks.
6) We can play the long-term game: If we are motivated enough, we should be able to play a long-term game. We should try to cultivate mutually beneficial and constructive relationships. Influential people know that one-sided relationships won't last. This strategy should make it easier to become influential, people are often obligated innately to return the favour. By helping people, we will not only become more influential but can also help other people in the workplace.
Download thousands of Themes, Plugins & Graphics to create your Website. Use promo code ThatsJournal and get an additional 10% off
for All MonsterONE Plans
.
Disclosure: Thats Journal is supported by our readers. This page may contain affiliate links. That means, if you click on these links to make a purchase, we may earn a small commission (at no extra cost to you). These funds help us to keep this blog up and running.