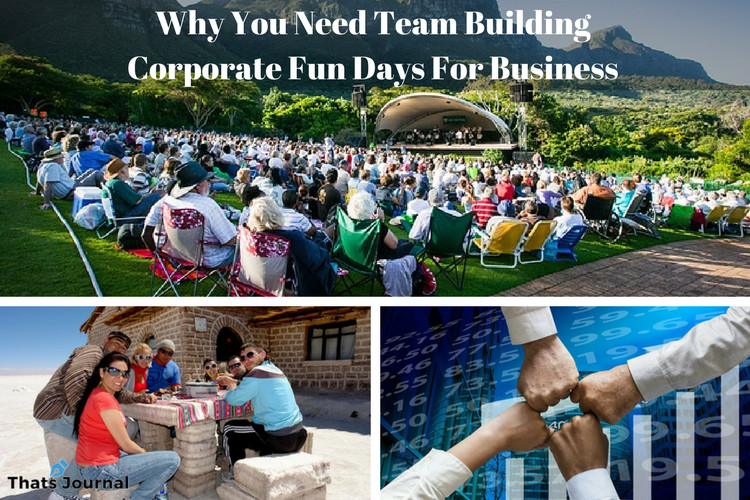 Corporate Fun Days Explained
Let's face it: Nobody really loves going to work.
While plenty of people do enjoy going to work, they can still get bogged down in the everyday tasks that make up their job.
When you consider how hard some people work in their jobs, it's obvious that they deserve a reward every so often for their achievements.
How can you reward your staff for all of the work that they put into their jobs? Corporate fun days!
In this blog post, we're going to tell you in some more detail about corporate fun days, so that you can decide whether you want a corporate fun day for your staff or not.
Corporate Fun Days: What is a corporate fun day?
Whilst there is all this talk about corporate fun days, you might not know what a corporate fun day actually is; not all businesses have embraced these fun days yet, so it would be no surprise if you're yet to come across them.
A corporate fun day is exactly what it sounds like: a fun day for a business; these days are often used as a reward for meeting certain goals that have been set for a period of time. Other than rewarding achievement, fun days can also be used as a motivational tool for a workforce that are unmotivated for a variety of reasons.
Corporate Fun Days: Why you should have a fun day for your business
Corporate fun days might not seem like something crucial to the success of your business, leaving you uninterested in arranging one for the individuals at your business. However, here is why you should definitely reconsider your stance of fun days:
Fun days can reward hard work: The majority of the people who work at your business will come in every day and work hard. While they may be perfectly content at work, it's unsurprisingly hard for them to continue working as hard as possible when they're never rewarded for the work that they have done. In fact, motivation can become a big problem in businesses that haven't made the effort to reward their staff.
Fun days can motivate staff to work harder: By rewarding staff for the work that they've done well, you're motivating them to do even better in the future. When staff know that they're valued by their employer, they're happier to work hard for you. If you don't demonstrate that you value your staff, problems can rapidly start to arise. Deter this by arranging a corporate fun day.
Fun days can help with team building: Helping your team to gel and work well together is undoubtedly one of your goals. If a team works well together, the output is generally better than it would be if they couldn't work as a team. With corporate fun days your team will get to know each other better, and your staff will work better as a team as their relationships grow.
Corporate Fun Days: Booking your fun day
Even though you previously knew nothing about corporate fun days, it's likely that you know at least a little bit more after reading this blog post.
After reading this, it should be obvious to you how important it is to have a corporate fun day for your business. A corporate fun day is a suitable reward for your hard-working staff, a way of motivating the team to always work hard in the future, and a way that you can help your team to gel and get to know each other better than they currently do.
Fun days are certainly an opportunity that you shouldn't pass up without serious consideration. Book yours today!
Download thousands of Themes, Plugins & Graphics to create your Website. Use promo code ThatsJournal and get an additional 10% off
for All MonsterONE Plans
.
Disclosure: Thats Journal is supported by our readers. This page may contain affiliate links. That means, if you click on these links to make a purchase, we may earn a small commission (at no extra cost to you). These funds help us to keep this blog up and running.