Website creation is always an exciting time for your business. It opens a plenty of opportunities to expand your marketing strategy and connect with your ideal audience. One of the best ways to bring up the message is landing page – a carefully curated page that's meant to serve as the stepping stone for the visitor. Startups, eCommerce or any other online businesses that involves completing an action that leads to a transaction can be considered a landing page.
These landing page templates listed are designed to use the full potential of modern web design to better convey ideas. They are perfect for allowing you to create hype for your business and build your email list before you officially launch a new project. There are also free website templates that have been crafted as an instrument in establishing credibility in your industry.
1) Marketon Landing Page Template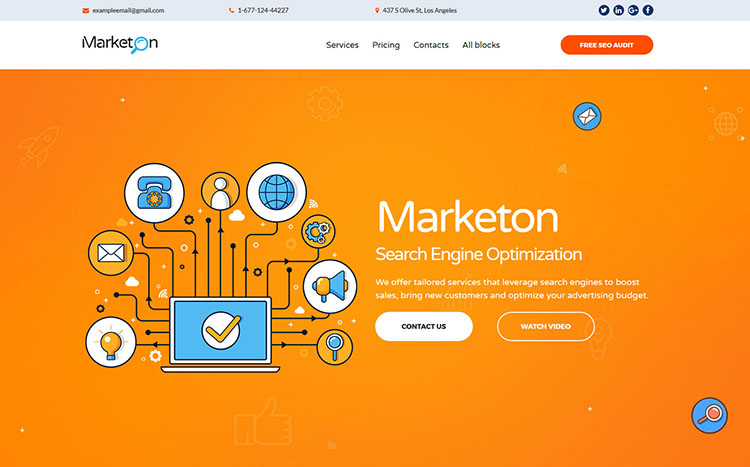 If you need to promote your projects, apps or products, then this landing page design is for you. Building and customizing one-page websites with Marketon is almost as easy as saying ABCDEFG. With this awesome template you will amaze visitors and get them closer to picking you over the competition.
2) Appriori Landing Page Template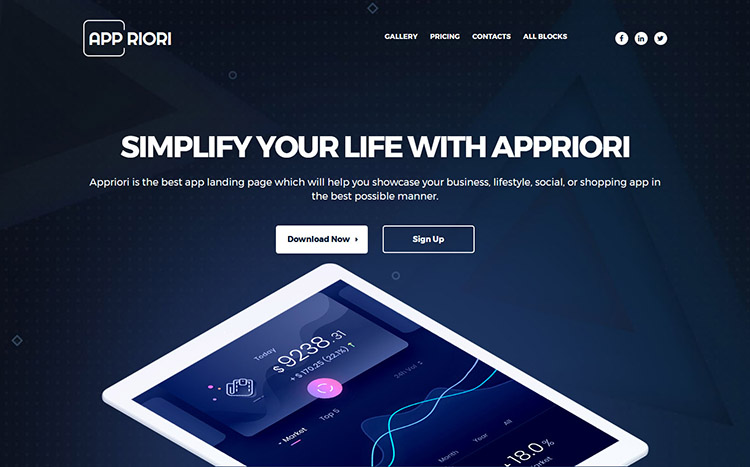 Crafting landing pages for app developers of all kinds feels comfortable with Appriori. This template is great for websites in creative and development niches, like mobile apps, digital agencies and small online businesses. Still, you do not have to be any of those and benefit from Appriori.
3) Child Charity Landing Page Template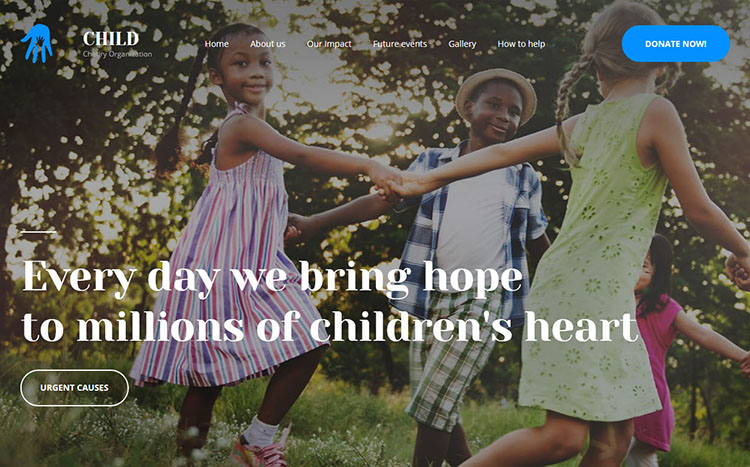 Do you run a small charity organisation but do not have a website build for it yet? Or maybe your current page is old-school, loads slow or does not adapt to mobile devices. Do not be shy and go with Child Charity Theme.
4) ICO Community Landing Page Template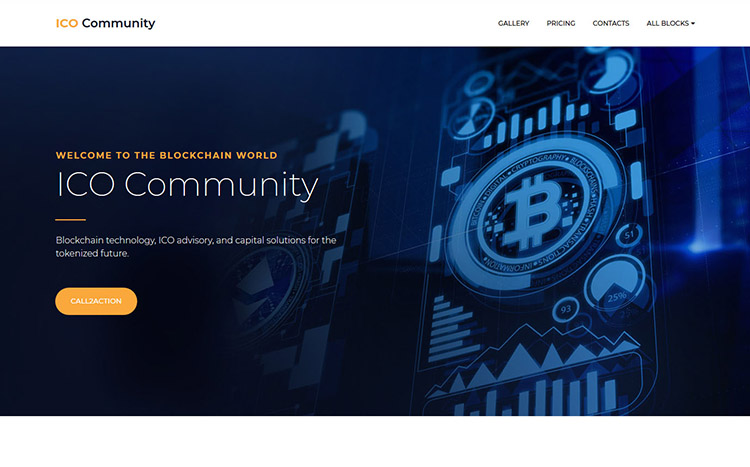 ICO is one of the templates that will most certainly help you stand out on the internet. Stunning in the looks with just the right amount of features to not overwhelm visitors. When it comes to one-paged websites, you need to keep things relatively simple to reach the best results. ICO does just that.
5) Pixova Lite Landing Page Template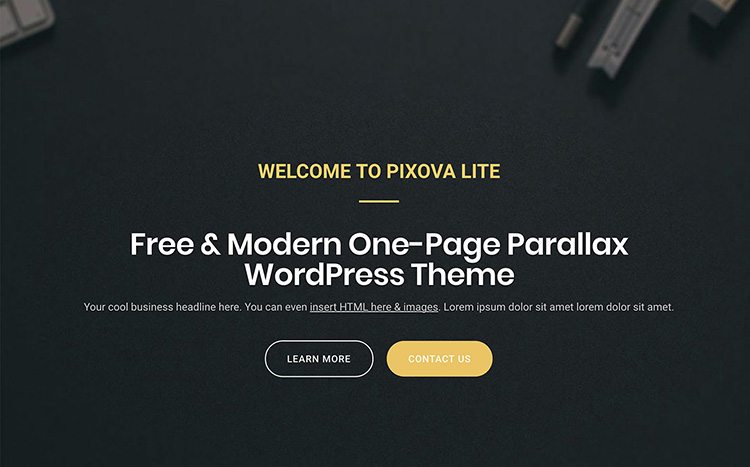 Pixova Lite is a recently launched free version WordPress theme. This landing template will help you connect with prospective customers and efficiently market your product. A strong and clean code and tons of customizations. General concept makes it multipurpose and versatile with any type of topic in mind.
6) maRs Landing Page Template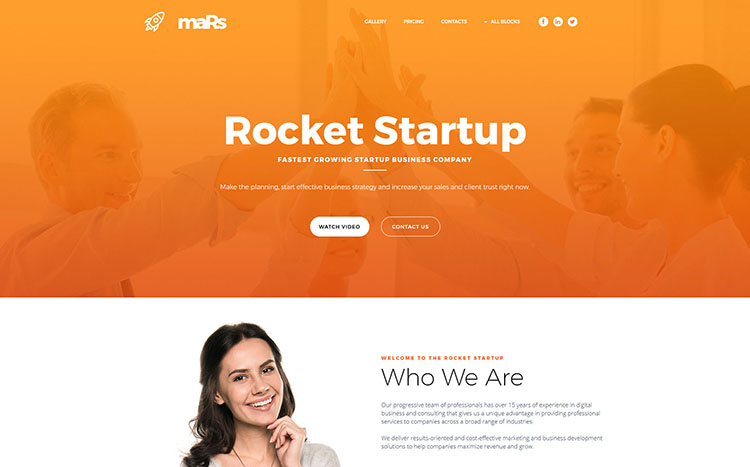 It is hard to ignore as amazing landing website template as maRs is. With this template you get everything: from the a responsive layout and eye-pleasing colors to the required sections for providing all the business information. Business growth is inevitable with a site built on maRs.
7) CreativeZone Landing Page Template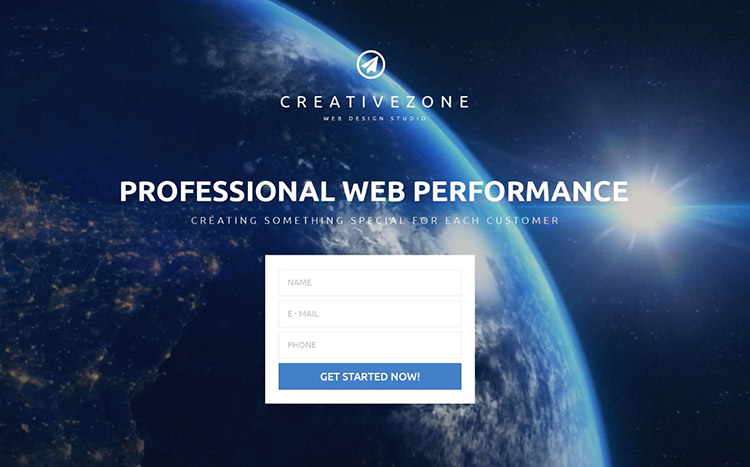 CreativeZone free WordPress theme will work perfectly for presenting design studio, art & photography and other small business projects. Its clean contemporary layout will not overshadow your business ideas, but bring them in the focus of attention. Try this theme and promote your business online effectively.
8) AppMobile Landing Page Template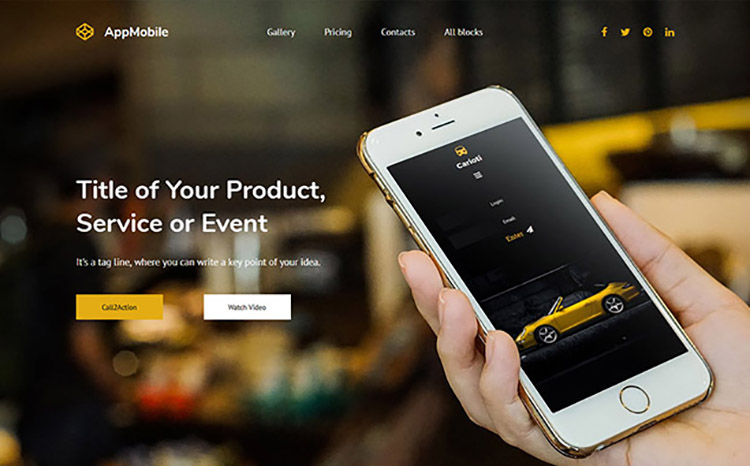 You can use AppMobile landing pages template to make an impression on everyone who comes across, let it be on purpose or randomly. Each part of the template is carefully designed to perfection. Testimonials, screenshots slider, pricing tables and even FAQ, it is all at your service to put it to use. Add your details and content and you are ready to go.
9) Merciful Landing Page Template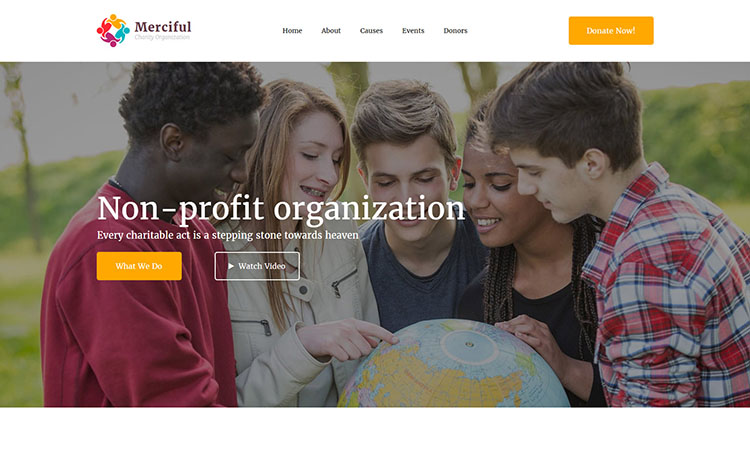 Merciful is a serious and adaptable landing page design. Launching a website with this template goes like this: change the screenshots and texts and you are prepared go live. Seriously, it is just as simple as it sounds.
10) VideoGraph Landing Page Template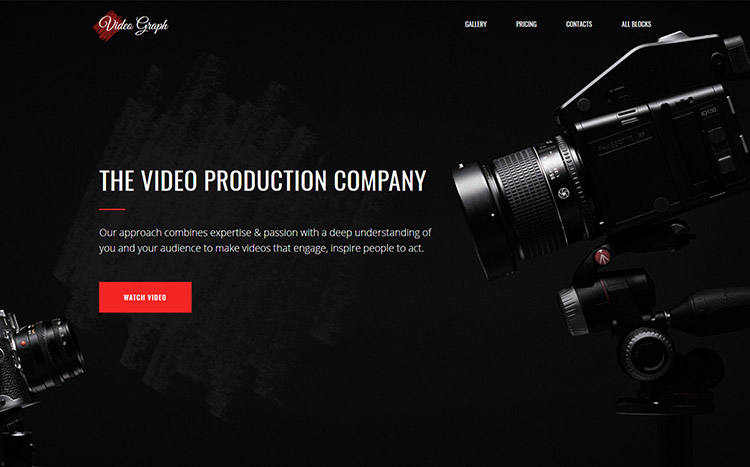 VideoGraph is a serious and professional responsive website template. An online portfolio can make or break a deal, and you need to make sure that yours is up to the task. Portfolios need to be kept simple and informative, thus the one page site format. Seeing something is much more impactful than simply reading about it and VideoGraph is a perfect choice for the task.
Download thousands of Themes, Plugins & Graphics to create your Website. Use promo code ThatsJournal and get an additional 10% off
for All MonsterONE Plans
.
Disclosure: Thats Journal is supported by our readers. This page may contain affiliate links. That means, if you click on these links to make a purchase, we may earn a small commission (at no extra cost to you). These funds help us to keep this blog up and running.