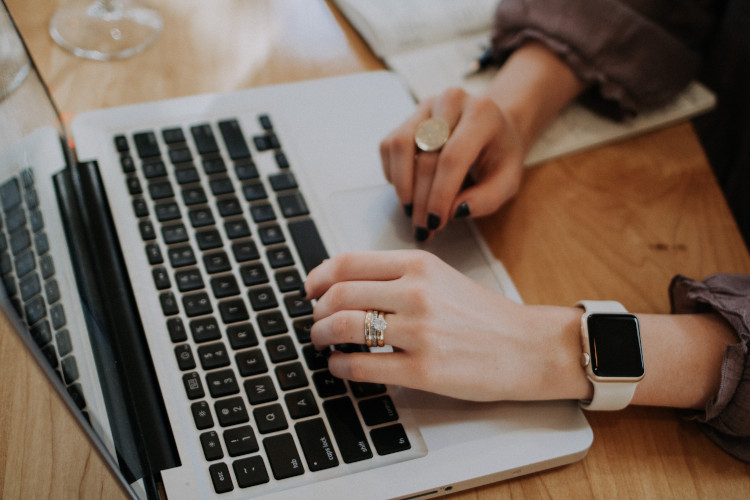 Your sell quality products.
You've poured your heart into building a gorgeous website.
You have a solid email marketing strategy.
You use social networks to share valuable content and build relationships with customers.
Yet, this is not enough to establish online credibility. Your brand is as strong as your customers say it is. Statistics say that online reviews impact the purchasing decisions of over 67% of customers.
Therefore, to get the most out of your branding strategy, you need to monitor how people perceive your brand online and constantly boost their experiences.
This is what online reputation management stands for.
Building a Crisis Management Plan
It takes years to build a solid brand reputation and only a few hours to ruin it.
Unfortunately, in the hectic digital marketing ecosystem, accidents happen all the time.
For example, a few months ago, Bitmain, a leader in providing hardware and software solutions for crypto mining, faced the fraudulent use of their brand. Mangocoin used their brand to sell the product called "Bitmain Cloud Miner."
What helped them come out a winner and handle the problem fast is the fact that Bitmain has a solid crisis management plan. To address the problem, Bitmain instantly wrote a blog post, warning their clients of the issue. They emphasized that Mangocoin and their website, social accounts, APP, QQ groups are not related to their brand in any way.
Sure, a crisis management plan needs to be created before the crisis occurs. This means creating a crisis response team that will predict the potential risks and plan the entire crisis strategy ahead. Each member of the crisis response team should know their roles and take the right steps to protect your brand image.
Is Your Brand the First Thing Users See when They Google You?
When a searcher googles your brand name, your website should be the first thing they see in Google's SERPs.
Next, see what else appears in the SERPs for your brand name. You will want to see your social accounts, review sites, news stories, press releases, content that mentions your name, your Wiki page, etc.
If this is not so, this means that you will need to strengthen your SEO tactics. If your site doesn't appear on Google, this may mean that you're penalized by Google or that your site is not indexed. On the other hand, for your social accounts to rank higher, you will need to optimize them. Share valuable content, target the right audiences, be active, and provide consistent brand information.
In other words, your online activities dictate what people see about your brand. You want to prove that these are your brand's official accounts and get Google to rank them high in the SERPs.
Respond to Customers' Reviews Regularly
Many brands focus on emphasizing positive reviews, while neglecting negative ones. This may indicate that you don't care about your customers. And, if they feel that you're ignoring them, over 68% of customers will stop buying from you.
Receiving negative comments is normal. No matter how dedicated you are, you can never please everyone. Instead of sweeping negative comments under the carpet, address them properly. Analyze them and use them to boost user satisfaction.
A perfect example of a brand that handles negative comments properly is Netflix. Even though they have 6.72M followers, they answer their questions almost instantly. A few years ago, for example, they noticed that many customers complained about falling asleep while watching a show on Netflix. To help them continue where they left off, the company created Netflix Socks that pause the show when a user falls asleep.
Find Articles that Mention your Brand Negatively
You shouldn't forget about the high-ranking articles that mention your brand negatively. In addition to hurting your online image, they may impact your SEO efforts on multiple levels. Analyze your backlinks to see whether there are any sites mentioning you negatively. When you find them, look for any inaccuracies or outdated facts. Contact the person who published the article and ask them to make the changes needed. Of course, if the blog post is objective, you will first need to fix the problem related to your brand and then reach out to the website owner, informing them about the changes made.
Monitor your Brand Reputation Continuously
When you start working on your ORM plan, you will also need to assess its effectiveness. Keep monitoring the overall brand sentiment and adapt your brand image accordingly.
There are many tools that let you monitor your brand mentions in real-time, such as Google Alerts, Ahrefs Alerts, Mention, etc. You can also use dedicated social media monitoring tools to track mentions on these channels. All you need to do is set up alerts for your brand name and you'll get informed about any reputation-damaging mentions instantly. Alternatively, with image recognition software, you will prevent users from abusing your logo.
Final Thoughts
Brand reputation is not deleting or ignoring negative feedback, especially if they're honest and accurate. Instead, you need to observe your brand mentions and backlinks to ensure that your brand is represented objectively. Only by identifying the root cause of the problem and resolving it to boost user experiences, will you build trust with your audiences and position yourself as an authoritative resource.
Hope this helps!

Download thousands of Themes, Plugins & Graphics to create your Website. Use promo code ThatsJournal and get an additional 10% off
for All MonsterONE Plans
.
Disclosure: Thats Journal is supported by our readers. This page may contain affiliate links. That means, if you click on these links to make a purchase, we may earn a small commission (at no extra cost to you). These funds help us to keep this blog up and running.