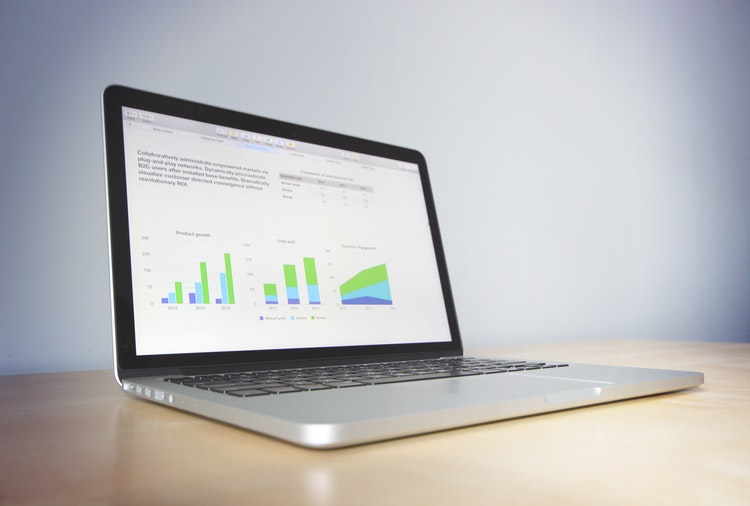 Technology has certainly a major role to play when it comes to the advancement and overall expansion of digital marketing internationally. Here's what you need to know.
In today's world where a major part of the population depends on technology and can't imagine life without certain gadgets like mobile phones, laptops and tablets, the advancement of technology is something which will always remain constant. Well, it is not only that the technological advancements are taking place with each passing day due to the dependency of human beings on electronic gadgets, but there is yet another reason behind the technological empowerment on a global scale: Digital Marketing.
The Concept Behind Digital Marketing
Ever since the concept of online marketing and sales expansion has entered the realm, every commercial brand has started connecting with the prospective clients via online communication and campaigns. The reason is quite simple; the brand experts have now understood the fact that the more online engagements and e-commerce campaigns they would come up with, better will be the changes for them to expand businesses on a global scale.
It is really interesting to see how technology is changing the entire scenario of marketing and sales. Earlier people used to visit the retail store directly for every single purchase, and now with the advancement of technology and emergence of several e-commerce sites, a significant majority of the population is seen to depend on websites like Flipkart, Amazon, Alibaba and more. Now this is where digital marketing and the concept of online content come into play. While there is a technological advancement in this field, several marketers and digital domain experts have collaborated to come up with innovative ideas, sales techniques and campaigns promoting customer engagement in order to make the entire process of sales look interesting and more productive. For example, technological advancement has helped people come up with engaging consumer campaigns via social media sites like Facebook and Twitter. It goes without saying that adults of all age group use social media sites on a regular basis. So, what can be better than promoting your brand and engaging target audiences via online campaigns through social media in today's fast moving world of technological advancements?
Consumer behavior in today's world has shown how people are in a continuous search for creative technological expansion of marketing approaches. From 3D designs to minimalistic graphic works and holographic projection, the world of marketing with its digital advancement has come a long way. The idea is to make marketing and the entire concept of sales interesting in the eyes of target audience so that they can develop more and more interest in engaging themselves in various activities and campaigns, which as a result will help the brand get its desired exposure.
Tools That Help
The technological advancements have also brought a significant change in the marketing lingo, now that a huge fraction of marketing domain is investing in the domain of digital marketing, new marketing terms are seen to be invented and used such as PPC (Pay per Click), SEO (Search Engine Optimization), CPM (Cost per Thousand), CTR (Click Through Rate) and many more. Now such advancements and expansion have two sides; one is that the traditional entrepreneurs are either catching up with the modern era scenario or feeling left out on not being able to keep up with the pace. However, such is not the case with the young and new-age entrepreneurs. They are pretty much into the digital marketing scene and carrying on with their businesses by attracting a huge chunk of consumers via online campaigns.
Not Any Hit & Trial But Proven Methodologies
With the technological expansion on an international level in the field of digital marketing, the availability of more consumer data has come into existence and made things easier for the marketers in terms of sales expansion and fetching brands sufficient exposure in the long run. Earlier, people used to largely rely on guesswork and approximate estimations and marketing experiences in this matter. But now things have changed and made things easier and much simpler for the potential marketers to carry on with their commercial operations.
Digital marketing techniques and amenities such as online analytics and the likes help the marketers to come up with more accurate data related to consumer behavior, statistical analysis and the likes. The advancements of such online technical tools actually help entrepreneurs take better decisions and implements strategies accordingly.
In today's world of technological innovation and advancements, marketing is no more limited to large business houses; rather with the help of online tools and campaigns, small businesses are also likely to be on the beneficial side of the trade.  Thus, it is to be noted that with the global expansion of technology, digital marketing has certainly become a tool that is widely used by businesses across the globe.
Best Fit Scenarios
If we take further examples, the technical advancements in the field of digital marketing has also helped customers get closer to the brand and its services. For example, you are no longer required to visit the laundry since you can simply place orders online and can expect the laundry service executives to pick your clothes from your place and send across the material within the agreed frame of time. As a result, the laundry service can attract more consumers and can also choose to expand business with its online marketing strategies. While this is just a casual instance, such advantages and innovative approaches have been made possible only because of the promising expansion and development of new age technologies. To end with, it is to be mentioned that internet being an advancement which is available on a global scale, digital marketing is certainly making a mark with smarter corporate communication and solutions.
Download thousands of Themes, Plugins & Graphics to create your Website. Use promo code ThatsJournal and get an additional 10% off
for All MonsterONE Plans
.
Disclosure: Thats Journal is supported by our readers. This page may contain affiliate links. That means, if you click on these links to make a purchase, we may earn a small commission (at no extra cost to you). These funds help us to keep this blog up and running.