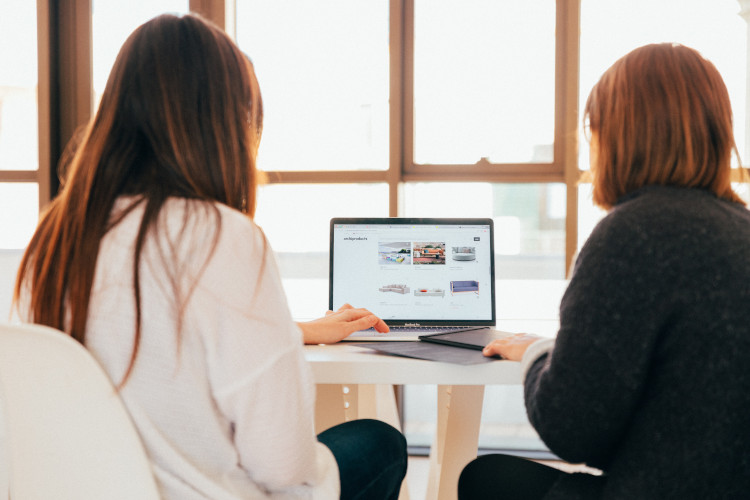 Whether for newsletter marketing, cold campaigns or customer and client follow-up, your email's overall design plays an important role. Different stakeholders look for very different things in terms of content placement, information, and calls to action, which makes it difficult for companies to pinpoint the perfect balance.
According to Robben, 58% of adults check their email as soon as they wake up, with 20% of people checking their inboxes more than 5 times a day. This opens up a plethora of possibilities for your business to engage potential customers with different email design approaches.
However, some tried-and-true guidelines for great email design have stood the test of time and ever-changing trends. With that in mind, let's take a look at several tips which will help you transform your email design into a more appealing marketing and communication tool.
Benefits of Great Email Design
It's worth noting the benefits of good email design solutions before we get into the "how" of the matter. After all, resources should only be poured into business solutions which bring positive returns. Curated email design does so in the following ways, including but not limited to:
Professional B2C and B2B Outreach
Reaching out to potential stakeholders without custom-made email design in terms of visuals, fonts and formatting won't do your brand justice. You want to make a great first impression on potential stakeholders and B2B collaborators which is what careful email design can certainly help you achieve.
Higher Engagement & Conversion Rates
It's no secret that hundreds of emails end up in the Junk and Spam folders each day and never get a second glance. Handcrafted email design which will make you stand out from other items in the inbox will increase your engagement and conversion rates tremendously.
High Return on Investment
Lastly, email design will require you to invest time and resources into the process of creating templates and visuals for later use. However, this process shouldn't be seen as a necessary evil but a potential opportunity to further develop your unique brand image on the market.
8 Tips to create best email newsletter marketing templates designs
1) Focus on the Subject Line
The first order of business in terms of creating a great email design for your business is to formulate a subject line template. It's quite easy to spot spam email and obnoxious sales offers that keep repeating day in and day out – and for good reason. In order to avoid being seen as such, use the subject line to introduce yourself to the recipient.
Write your name, title and brand name in the subject line to inform the reader that your intents are professional and trustworthy. Avoid using capitalized letters, exclamation points and special characters such as percentages in order to attract the attention of your potential stakeholders. You'd be surprised what genuine, letter-like writing can do to email design, especially in the age of constant spam and malicious mail.
2) Open with the Hook
Once your recipient opens the email, they should be greeted with your hook, or call to action. Avoid introducing your brand in too many details before getting to the point of your email. This is especially true for cold emails where the recipient may or may not expect your company to reach out to them.
Your hook can be a question, a statement or a unique problem which can be solved with your brand's products or services. The goal of your hook is to intrigue the reader sufficiently so that they continue reading the rest of your email – get creative with your CTAs and the readers will follow along with your sales pitch.
3) Introduce yourself and your Brand
After you have attracted your reader to the rest of your email, you can introduce yourself and your company to a greater extent. Start by introducing your brand, product portfolio and mission statements in short bullet points. Continue by explaining your role in the company (in short) before continuing to the main sales pitch.
Tools such as Hemingway can be used to edit your writing to make it shorter and easier to read on the move. This step is important since many people read email through mobile devices. Making your mail more comfortable to read will add to your email design and increase your chances at getting a new conversion.
4) Short-Form Works Wonders
Despite what you may think about cold emails and sales pitches, your pitch should be short, concise and to the point. Avoid overly long paragraphs which praise your product or service before you get to the pricing and terms of sales.
Instead, add external links which lead to your eCommerce or company website for further details on the products you have on sale. That way, you will not only respect your receivers' time and bandwidth, but also enable email tracking for your marketing team through a platform such as Mail Chimp. Adequate email design is all about meeting your stakeholders halfway and understanding their point of view in terms of digesting your content – make it short and sweet for the best results.
5) Avoid Embedded Multimedia (If Possible)
Multimedia content such as images and videos should not be embedded into the body of your emails – if possible. There is always an exception for products whose companies will mandate your marketing team to add multimedia content to the final email design.
However, this content will only lower your email's readability and require much more bandwidth to load properly. The best way to make a compromise when emails require multimedia files to be included is to use hosting platforms such as Image Shack and YouTube. Embed these links into your email design as an aside to your written sales pitch – never as the main body of your content.
6) Offer Follow-Up Options
One of the most important parts of your email design is the follow-up call to action you include in the footer. Once an individual goes through your sales pitch and decides to contact you for further information, they should be able to do so from the email itself.
Your follow-up channels can include anything from direct email replies, social media messaging, in-app texts or physical letters or calls (depending on your area). Don't forget to include up-to-date contact information and instructions for a follow-up which can be understood by casual readers. This will not only increase your chances at conversion but also add to the effect of a custom-made, professional email design.
7) Include a Timed Engagement Incentive
Email marketing campaigns typically revolve around strict deadlines and KPIs. As such, it's important to receive as many conversions as possible in as little time as possible.
You can incentivize your stakeholders into responding to your email by adding timed exclusive offers to your sales pitches. For example, the first twenty people to buy your product receive a gift, or the customers who purchase your services before the end of the month receive a discount coupon. Small added incentives which don't eat into your revenue can do wonders for your email's effectiveness.
8) Proofread & Error-Check your Emails
Lastly, your email should always be impeccable in terms of grammar, formatting and spelling. Avoid amateur mistakes such as missing letters, non-capitalized names or titles, as well as a general lack of professional referral to your reader. Tools such as Grammarly and Evernote can be used to edit and format your emails before they are sent to the mailing lists for engagement and conversion.
Don't rush your email campaign out the door without checking all of your information and writing style of possible inconsistencies and writing errors. This level of commitment to quality writing will ensure that your email design solutions speak volumes about the way you operate as a company.
Conclusion
What constitutes as "great" email design will largely depend on who your stakeholders are and what type of products or services you try to sell. Do your brand justice by crafting emails which are representative of how you think email design should look like. While not all receivers will engage your content, the right ones will always ask for a follow-up and start following your brand with a buyer's intent.

Download thousands of Themes, Plugins & Graphics to create your Website. Use promo code ThatsJournal and get an additional 10% off
for All MonsterONE Plans
.
Disclosure: Thats Journal is supported by our readers. This page may contain affiliate links. That means, if you click on these links to make a purchase, we may earn a small commission (at no extra cost to you). These funds help us to keep this blog up and running.