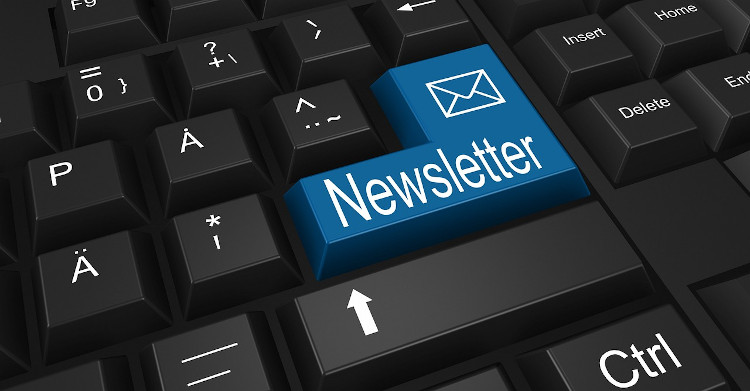 B2B newsletters are very important for any email marketing campaign. But, of course, they don't always work as you want them to. Here are ten tips for creating high-performing B2B newsletters that will increase your sales.
1. Get to Know the Problems
The first very important step is getting to know the problems and needs of your audience. You have to remember that the primary aim of any B2B email campaign is to improve your brand's reputation. By using such techniques as storytelling, you will be able to improve the trust your customers have in your business.
In order for this strategy to work, you will have to know what your target audience needs and provide them with relevant educational content. If you can provide them with value, they will be willing to give value back to you and create the exchange that is the foundation of any business relationship. You must be truly relevant.
2. Think of the Possible Solutions
After you figure out the problems and issues that your audience encounters regularly, you will have to think of the possible solutions in such situations. You must not only inform your potential clients but also give them a certain "guide" or a step-by-step tutorial on how they can solve their problem. Your B2B newsletter must offer information that your audience will deem appealing and useful.
Consider the way your prospects think and adapt your content to fit that mindset. You need to connect with them to be able to build a lasting relationship. In addition to that, keep in mind both their personal and professional challenges. You have to think of what will make them interested, grab their attention, spark their curiosity, and so on.
3. Acknowledge the Importance of Time
If you still don't have a content strategy, you might not be able to craft proper B2B newsletters. A content strategy gives you an orienteer on how you should act and what you must strive for. But the most important function of a content strategy is saving you precious time. However, this should go the other way too.
Acknowledging that time is important for your recipients will allow you to get those precious several minutes you need so desperately. Not everyone is willing to dedicate even a few moments to read your email, so you have to show that you value your readers' time. Send your newsletters during the hours when your audience is free and make them as short as possible.
4. Work on Your Subject Lines
The subject lines are perhaps some of the most important elements in your emails. They serve the purpose of getting the attention of your readers from the very start before they can click away or scroll past. This is why it is so important to work on them and make them as great as possible.
A good subject line will have such characteristics:
Length: Not too long and not too short.
Content: Gets to the point and has the essence of your newsletter.
Sender: Has your brand name as well as the name of the person sending it.
Promo: Doesn't look too promotional but has sales info if applicable.
5. Start Educating
"From years and years of email marketing, I've realized that selling is not what customers need. They need education. And once I started educating them through my emails, they became more engaged," Marie Fincher, Head of Content at GrabMyEssay and WritingJudge.
Instead of constantly trying to sell your product, try a different approach. Educating your audience on different matters relevant to them will be more valuable for your potential clients. You want to establish a strong, lasting relationship with your future customers and educational content is the best way to do that.
You have to remember that the B2B industry is not the same as the B2C industry. This is why having an approach that tries to sell a lot and quickly will be the wrong path to take. Your audience wants to learn new things and get more opportunities. Give them that and they will be more likely to work with you in the future.
6. Get to the Point Quickly
You have to make your emails short, simple, and relevant. Get to the point quickly and don't waste your recipients' time. Go back to those tips above about acknowledging the importance of time and providing value to your audience. Here are some tips to make your newsletters better:
Don't make them long, boring, or time-consuming. Get rid of the unnecessary adjectives and adverbs. Simplify your sentences.
Use bullet-point and numbered lists. Consider using checkboxes for checklists. Structure your content into pieces.
Highlight the key bits of information. If there is an important word, phrase, or sentence, use bold, italics, or underline it to make it stand out.
Make your content scannable. Your readers must be able to take a glance and get the most important points right away.
7. Value High Standards
If you want your B2B newsletters to really do their job, you must create a set of guidelines for yourself in order to maintain the high standards of your writing. There will probably be a team working on your emails rather one person, so you want everyone to be on the same page at all times. A simple guide will be perfect for that.
You can either print it out and give it to every team member or send it as a PDF file to their emails. Even if you work by yourself, create a guide that will have the key moments about what your content should be about, how it must be formatted, what kind of statistics or research you must use to back up your claims, and so on.
8. Tell Engaging Stories
Storytelling was mentioned earlier but it deserves a separate section in this guide. Telling engaging stories will help you connect with your audience, sound more trustworthy and authentic, prove your experience, and more. Once you start using this technique in your writing, your content will become more "alive".
Effective storytelling also helps your brand get a personality that will set you apart from everyone else. You want to be recognized and using a certain tone and way of "talking" in your newsletters can help you achieve that. After all, you will not actually be communicating with a company but with an individual just like you.
9. Measure and Experiment
Before you settle down on a certain set of rules and determine your brand voice or even after that, you must measure your performance and keep experimenting. Trying new things will help you develop your email marketing strategy and not get caught in the past.
Identify your key performance indicators (KPIs) and think of what numbers you consider acceptable. Track your metrics and then optimize your content if you see that something is underperforming.
10. Use Samples
Lastly, if you are still unsure about where you should begin, here are some samples to get you started and give you inspiration.
Final Thoughts
In conclusion, email B2B marketing does not require any special skills or knowledge. Once you figure out the basic tricks, you will be able to practice and perfect your newsletters with time and dedication. The tips in this guide will definitely help you get better at it.
Download thousands of Themes, Plugins & Graphics to create your Website. Use promo code ThatsJournal and get an additional 10% off
for All MonsterONE Plans
.
Disclosure: Thats Journal is supported by our readers. This page may contain affiliate links. That means, if you click on these links to make a purchase, we may earn a small commission (at no extra cost to you). These funds help us to keep this blog up and running.