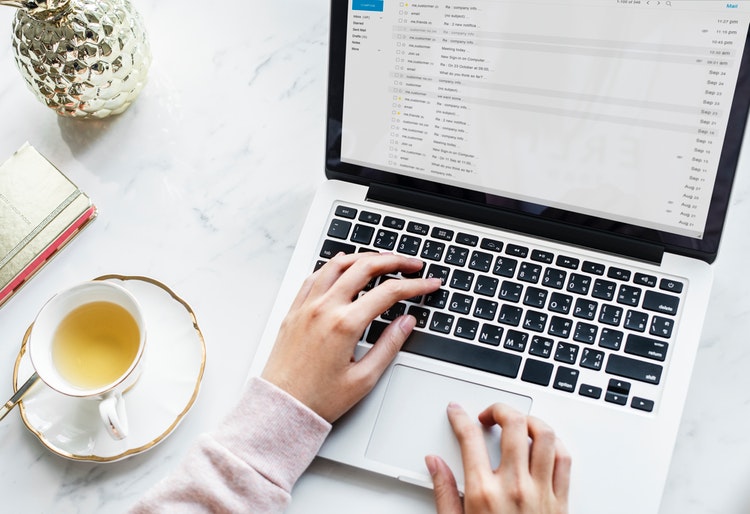 It's natural for small business owners to operate on a limited budget. And it's not necessarily negative—it just means you have to be careful when deciding where to allocate your resources.
While investing in email marketing is definitely a wise choice, you should still make certain to maximize the investment so you don't end up wasting precious time, money, and effort.
If you want to take full advantage of email marketing for your small business, here are four tips you need to follow.
1) Start with your list.
Your list is the core of your entire email marketing strategy. Everything you do in email marketing depends on your list. Keeping your list clean and healthy will ensure that your email marketing is much more effective in the long run.
When it comes to list health, prevention is always better than cure. Maintain list health by building a solid foundation for your subscribers at the onset. The best way to do that is to always use the confirmed opt-in (aka the double-opt-in) method before adding subscribers to your list.
With the confirmed opt-in method, you send an email to your signups and ask them to confirm their subscription before adding them to your list. This helps you to achieve two things: 1) ensure that people provide you with a valid email address, and 2) ensure that people actually want to be a part of your list.
Using the confirmed opt-in method keeps your list healthy by eliminating erroneous email addresses and list invasion. Left unchecked, this can lead to hard bounces that affect your sender reputation and subscriber disinterest—both of which are detrimental to email list health.
2) Segment.
Once you have a healthy list of subscribers, You can break down your list into different segments. With proper segmentation, you can experience up to 760% higher revenue.
Start segmenting based on data already at your disposal such as:
Gender
Geographical location
Transaction history (purchases made)
Content preference (newsletter topics they usually open)
Engagement history (promos or offers they clicked on)
Segmentation is not limited to this information only. There are other data points you can use, and it all depends on the niche your small business belongs to. Don't be afraid to get creative with how you segment your subscribers. Feel free to experiment and see what segments work for you.
3) Automate specific emails.
Entrepreneurs tend to be busy people. While some employ people to perform marketing tasks, others do all business-related tasks including marketing. In fact, according to a survey, 15.3% of small business owners perform all marketing duties.
If you count yourself as one of these small business owners, then you most likely have your hands full day in and day out. Though, there are ways you can make it easier on yourself.
Simplify your email marketing and free up some of your time by automating certain emails. This way, you don't have to spend a huge chunk of your day just on emails—you can focus on other tasks that help you grow your business.
Regarding the types of emails to automate, you have a full array of options. You can start with your welcome series. Set up an automated welcome email that new subscribers will receive as soon as they sign up. Ideally, this type of email should be sent within 24 hours of people signing up so that you stay top of mind with your new subscribers.
If you have the birth dates of your subscribers, you can also easily set up an automated birthday message for each of your subscribers. When the date of the subscriber's birthday arrives, your email platform will automatically send them a birthday email.
In addition to a personalized birthday greeting, give your subscribers the opportunity to celebrate their birthday by offering them a special gift. In your email, you could include a code for a hefty discount that applies to any product on your website.
4) Optimize your subject lines for both engagement and conversion.
Regardless of the type of campaign you are working on, it's important that you know how to craft subject lines that encourage opens and boost conversions.
Here are a few ways to optimize your subject lines to increase engagement and conversion rates.
Utilize incentivizing language.
Entice recipients to open emails and make a purchase by including specific words that are known to increase open rates. These are words that attract the attention of subscribers such as 24-hour giveaway, limited time, last chance, today only, and X percent off selected.
In an age where more than half of all emails are opened on mobile, writing lengthy subject lines is no longer considered good practice. Today, it's ideal for your subject lines to have three to five words only and contain around 24 characters (including spaces). This way, you can be sure that your subject lines display in full on all devices, which can help improve open rates.
Include numbers and emojis when applicable.
Consider using numbers and emojis in your subject lines whenever appropriate. Data shows using numbers can boost click-through rates by as much as 206%. Meanwhile, using emojis can result in higher open rates.
Wrap up
Investing your money in email marketing is surely a smart business move. That being said, you don't simply pay for an email service provider and hope for the best. You need to know what makes an effective email marketing strategy. So, if you want to make the most out of email marketing, make sure to follow the tips mentioned in this article.

Download thousands of Themes, Plugins & Graphics to create your Website. Use promo code ThatsJournal and get an additional 10% off
for All MonsterONE Plans
.
Disclosure: Thats Journal is supported by our readers. This page may contain affiliate links. That means, if you click on these links to make a purchase, we may earn a small commission (at no extra cost to you). These funds help us to keep this blog up and running.