Referral Marketing Program is a vital tool to improve your business. So, we've prepared 5 tips to make this program useful for your business. Also, you'll find several examples of companies that use this plan.
Any business requires a constant flow of customers. One of the most useful solutions to gain clients for an online business is creating a successful referral program.
So, in our article, you'll find several useful tips on how to develop a referral program that works as well as examples of already existing programs.
What Is a Referral Marketing Program?
Before discussing hints, it's better to describe the meaning of the referral program. So, it's the way to gain new customers due to the current clients that tell newbies about your business. Modern society provides a lot of opportunities to share information. Let's look through several ways related to the digital sphere:
Sharing posts to social networks;
Offering personal promo codes;
Sending emails;
Inviting people from contacts to start utilizing a service.
Your users will recommend your service to the friend and family more enthusiastically if they get some profit. For instance, Uber provides free rides and miles for recommendations.
Reasons to Create a Referral Program
B2C has conducted a research and found out that customers tend to trust people that they know much more than any marketing trick.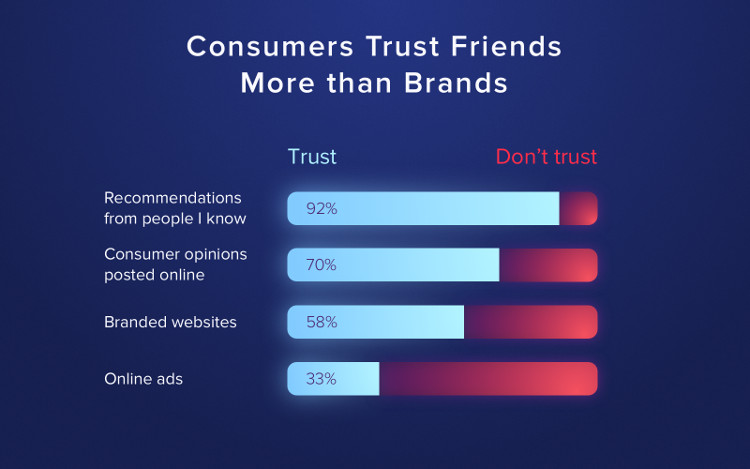 A great number of consumers ask their friends or search for reviews websites like Yelp in order to find necessary information about a service or product. On the other hand, there are not so many companies that offer users bonuses for recommendations. As a result, a well-thought referral marketing program can cost you less money but become pretty effective.
How to Create a Successful Referral Program?
There are several pieces of advice that can be useful for you while building the referral marketing program.
#1. Offer Top-Notch Experience
It's better to ensure that you provide an expected level of services before starting the referral program. In other cases, your plan can't bring you desired results.
There are a lot of competitors in your city, country, etc. As a result, every detail is important whether it's the box that your product is packed in or the homepage of your website.
#2. Keep Track of Your Statistics
If you have a website, it's a good idea to keep an eye on your statistics using such a tool as Google Analytics. It's able to provide you with information that you need to build a successful referral marketing program. Moreover, there is an opportunity to see where your clients come from.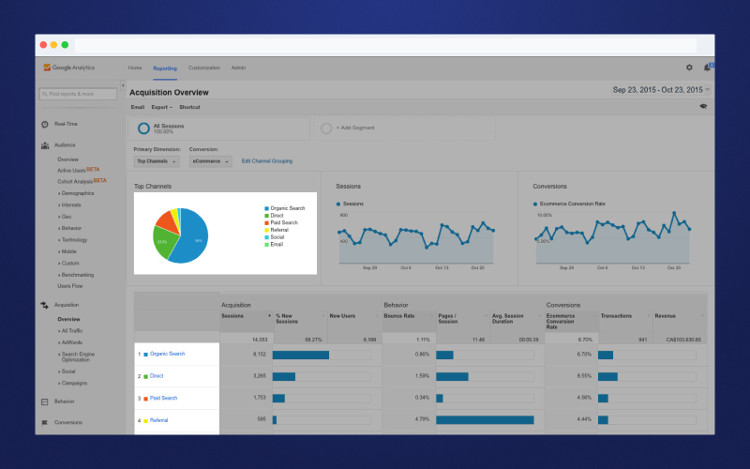 #3. Get Referral Widgets
What is referral widget? Simply saying, it's a piece of code that you can implement into your website and improve your clients' user experience and increase the effectiveness of your referral marketing program.
These widgets can assist your users while inviting their friends to use your service. There are several opportunities to place your widgets. Of course, it's better to place them on some pages. For example, after the client bought something, or to the homepage. Moreover, creating a separate page for showing all the ways to invite friends can bring a lot of profit.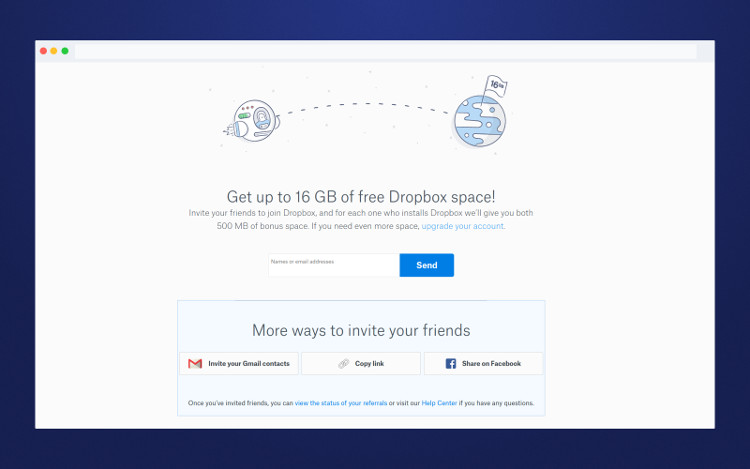 #4. Benefits for Referrals
If you motivate your customers to take part in the referral marketing program, they will likely share the news about your service or product. So, how to motivate them? Just provide the users with the reward.
The rewards can be different. For example, you can offer any kind of currency (dollars or virtual points), discounts, and so on.
#5. Conduct A/B Testing
What does A/B testing mean? It's a simple test that offers you to explore what variant is better A or B. You can use this testing for the different call to action elements. Let's discuss an example. Your CTA element contains text motivating users to do something. In this situation, A/B testing can provide you with information what variant offers better conversion.
You can see the example below.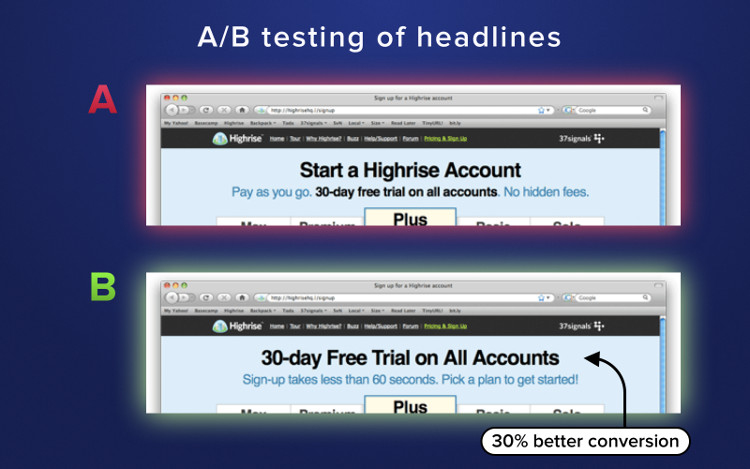 Examples of Referral Program
Now it's almost impossible to imagine that such companies as Airbnb and Dropbox were newbies several years ago. They've developed strategies that are used by many companies nowadays. So, let's discuss their referral programs.
Airbnb
Airbnb has a quite simple referral marketing program. The company offers users to invite their friends and family and both sides will get benefits. How does it work? Airbnb's customer asks the friend to join the website and gets $9 travel credit after the friend's first trip. Moreover, the invited friend gets $18 discount on the first trip.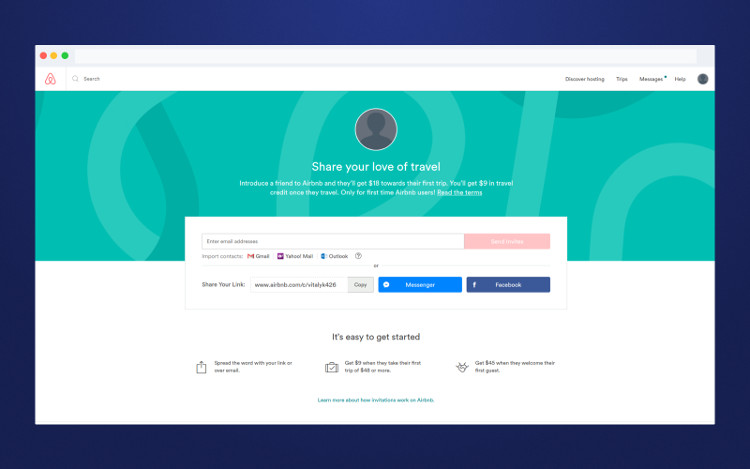 As you can see, Airbnb tends to pay the users only after their friends purchased a trip, booked a flat, and so on. As a result, the company doesn't waste money and gain new users. This referral marketing program increased the daily booking and signups by 300%.
Dropbox
There are a lot of cloud solutions nowadays but Dropbox is one of the winners.
The referral marketing program of this company is based on a simple idea of giving necessary benefits to the users that invite their friends.
For example, you have a basic account of Dropbox. After inviting several friends, you get 500 MB of space for each referral. There is an opportunity to increase your space up to 16 GB. However, if you have a plus or professional account, you need to double these numbers. As a result, you get 1 GB per invited client and your space can be up to 32 GB.
Dropbox got unbelievable profit from this referral program. Nowadays, about 35% of all signups came from this strategy.
Amazon
One more good example of successful referral marketing program is Amazon. This company provides users with a certain number of followers with an opportunity to create posts with shop-able content and get a commission from sells.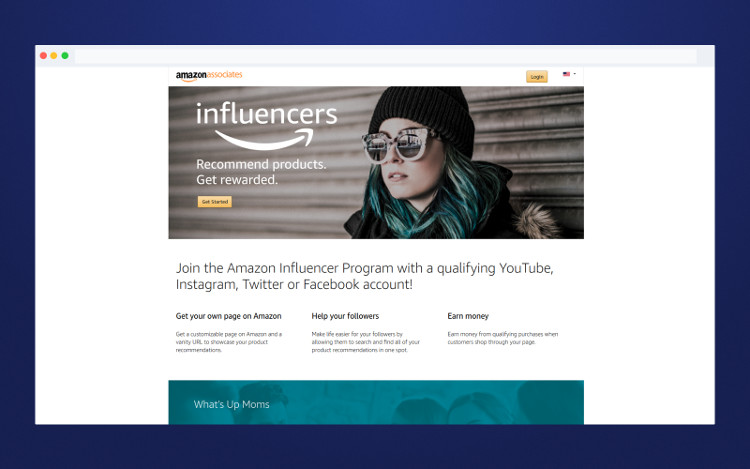 Wrapping up this article, the company can get a lot of benefits from integrating referral marketing program. There are two ways to create a program for your website — use ready-made solutions or hire professional.
If you are limited in budget, you can utilize such tools as Girafy, Talkable, and more. They can be integrated with your website. However, if you have some unique idea, it's better to hire a web development team and build the solution from scratch.

Download thousands of Themes, Plugins & Graphics to create your Website. Use promo code ThatsJournal and get an additional 10% off
for All MonsterONE Plans
.
Disclosure: Thats Journal is supported by our readers. This page may contain affiliate links. That means, if you click on these links to make a purchase, we may earn a small commission (at no extra cost to you). These funds help us to keep this blog up and running.