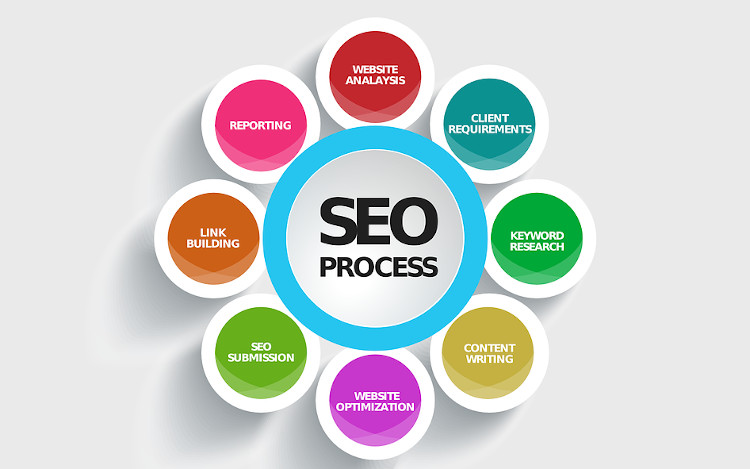 When it comes to SEO, change is the name of the game. With the new decade upon us, this change will dominate both traditional and digital marketing channels. You've got to gear up to brace for impact and stay ahead of the curve by investing in the right tools.
As experts in search engine optimization and copywriting services, we've rounded up eight useful SEO tools you will need in 2021. 
SEMrush isn't free. However, they offer a free 'trial' version that expires every 24 hours after you exhaust the free resources.
At first glance, SEMrush may look increasingly complicated to use because of the highly cluttered dashboard, but for now, the only areas of relevance are search volume, keywords, and backlinks. The free version will not give you a comprehensive list of all the keywords and backlinks your competitors have used, but it does give you a rough idea.
You can track your website's online visibility, position tracking, and much more. SEMrush is a great, but expensive, tool for businesses that are doing reasonably well and want to retain their top spot.
Ahrefs gives you a 7-day trial for $7, following which you will have to pay $99 per month. This tool isn't free for newly-established businesses. If you're on a shoestring budget, you can use a freemium tool such as Moz's Link Explorer.
The process is relatively straightforward. Just grab your competitor's URL, enter it into the search tool, and acquire as many of their links as you can.
We often use a tool called Screaming Frog to audit and optimize a website. Screaming Frog crawls the entire site and looks for broken links, blocked URLs, duplicate pages, server errors, and other factors that are harming a website's online ranking. The software makes your job as a webmaster easier. Screaming Frog is free for the first 500 URLs, after which you will have to pay around $199 every year. This tool is primarily used by SEO agencies because they're always conducting website audits.
Did you know that the average online user has a frighteningly short attention span of up to 8 seconds? That's less than that of a goldfish! This leaves you with a narrow window of opportunity for selling and/or reselling. One of the factors that determine lead conversion is website speed, and this is where GT Metrix comes in. GT Metrix provides insights into the main reasons behind a website's slow loading time. More importantly, it gives you an actionable strategy on what you can do to improve your site's speed.
If you are searching for the one online tool that is exclusively dedicated to long-tail keyword research, then KWFinder is an option worth considering. The tool is relatively new compared to offerings like Keywords Everywhere (which was free until recently). The good news is that KWFinder offers both free and paid plans. For users who are just getting started, the basic plan is not a bad option at all.
The dashboard is self-explanatory and easy to use. Simply type in your target keyword and KWFinder will reveal some great long-tail keywords that you can use to improve your ranking. Moreover, KWFinder has a feature called "Questions." Under this area, it reveals long-tail keywords that are frequently typed on search engines.
6. Google Keyword Planner
Google Keyword Planner is one of the most popular keyword research tools, and the best part is that it is free. To start using this too, all you need is an AdWords account (and that is free as well). There are a few limitations when it comes to Google Keyword Planner, such as it doesn't give you a complete analysis on a given keyword.
It is a great free tool, but if you need more information, you should look at KWFinder, Ahrefs, or Long Tail Pro.
If you want to rank high for less competitive keywords in a relatively short amount of time, then Long Tail Pro is your best bet. This tool mainly focuses on long-tail keywords (as the name suggests) because they are relatively easy to rank for. Do keep in mind that Long Tail Pro is entirely paid and does not offer a free version. That being said, it is perfect if you have a niche site that you need to rank well.
This is, by far, the best tool when it comes to picking the right keyword that is bound to rank high. Most professional blog writing service providers use Long Tail Pro to create content strategies for websites.
Last, but not least, the Wayback Machine is a powerful tool that takes snapshots of websites at different points in time. The Wayback Machine lets you map out the evolution and growth of your competitors, how they grew, what tools and plugins they used, and how they updated their websites. If you want to know what your competitor's website looked like 10 years ago, then this is the tool you should use. The best part about the Wayback Machine is that it is entirely free to use with no strings attached.
In a Nutshell
Boosting your website's online visibility is one of the toughest tasks out there. However, by using one or more of the above-mentioned tools, you can improve your search engine ranking to increase your traffic and conversion rates. Good luck!

Download thousands of Themes, Plugins & Graphics to create your Website. Use promo code ThatsJournal and get an additional 10% off
for All MonsterONE Plans
.
Disclosure: Thats Journal is supported by our readers. This page may contain affiliate links. That means, if you click on these links to make a purchase, we may earn a small commission (at no extra cost to you). These funds help us to keep this blog up and running.