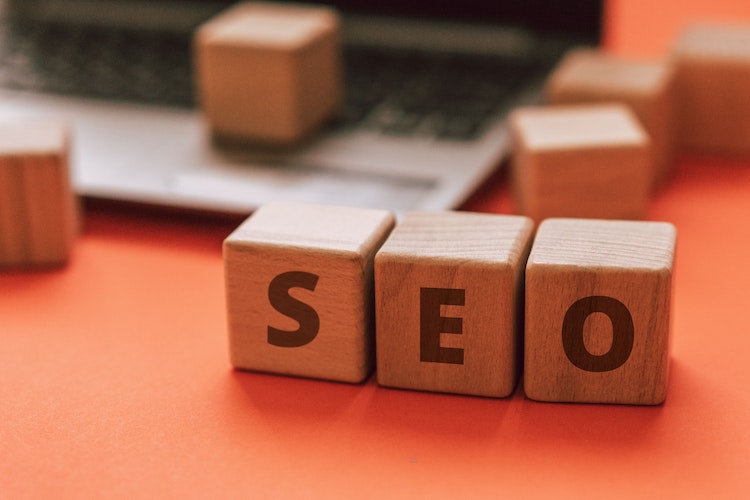 It sounds harsh, but that's the reality of online entrepreneurship. With so many users competing for the number one spot, the differences come in fine detail. Companies that refine their SEO for the better, follow-minute differences are the ones that will reap the benefits. The best time to start is now!
1. Google Business
When you wish to start working with Google, there is a checklist you have to follow. Making a Google Business account is a good first step for putting your business on the map. Customers can't find you if you don't leave a digital footprint.
And no one wants to play investigator but prefers direct contact. Even though most modern operations are done digitally, companies that still operate from brick-and-mortar stores benefit from Google Business the most.
When you appear on the local map, every time someone uses their navigation, you can appear on their radar. More information does not hurt, and Google loves information.
2. Better Customer interaction
People love attention and when someone notices their actions. Good business practices come with responsible interactions. If someone has taken the time and effort to leave a review or make a comment on social media regarding your business, then you have a moral obligation to respond.
Think of every interaction as a chance to grow your organic SEO. Nurturing your SEO with attention yields greater results.
Google also ranks higher than all companies that are active and present on different platforms. The cycle can go like this. A customer leaves a review on your business page using Google Reviews. You respond, and they notice. Not only them, but other potential customers can read all reviews and your responses to them.
Such practices generate a Perpetuum mobile of social interactions where other customers respond to your activity and join in on the chat. Google will rank active businesses higher than dormant ones.
3. Local Link building
Link is the foundation of your SEO and Google rank, by extension. Front or backlinks, direct or hidden, the more, the better.
When you create information for your users, like your Google Map location or answering Google reviews, you then create shareable content. Each of those links contains a pathway to your site and funnels traffic.
Understanding the importance of SEO and even more, your local SEO takes time. More traffic is always good, but you need usable traffic and converted users.
Attracting the attention of the entire world, is nice on paper, but can you profit from users across the globe?
When you hire experienced local SEO experts in Sydney, you can specialise in the Australian market, for example. Professional and experienced SEO companies understand the nuances of their local economies and markets, so they can help you adapt and profit from them.
You don't have to build links for everyone on the globe. Focusing your attention on customers in your immediate area will yield far greater conversions and results.
4. Brand building
You can find information about any company within minutes using Google. Online reputation and trust start with a single review and can be destroyed, in the same manner. Companies can't hide their actions as the digital workspace is highly transparent, and every move a company makes is publicly known.
We don't wish to intimidate, but to emphasise, how important it is to have good brand recognition and association. When people look at your logo, they want to feel safe, happy and secure in their decision of doing business with you.
By responding to each comment and review, even negative ones, you are building trust, brick by brick. Being honest and transparent attracts attention from customers, as such qualities are hard to find.
Your products or services may stand out when compared to your competitor, but their brand can have a stronger presence than yours. Brand presence can bury you under Google searches because a better brand has higher SEO rankings.
5. Organic traffic
Over the years, we've been trained to filter out bogus advertisements. Because ads are present everywhere, we ignore them on a subconscious level. Online businesses are trying to reinvent the wheel by thinking of elaborate ways to get users' attention with more investment.
Getting more interaction for your money is profitable, but you can always capitalise on organic growth. Organic traffic and growth are slower than a paid one, but that's only on paper.
Paid and sponsored traffic brings low-quality customers, lots of bots and fake clicks. You are getting hot air for your money, in the best of situations and a short time boost to your range. Once you start with a paid advertisement, you need to keep it all the time, or it will die off.
Organic traffic is mostly free and has long-lasting benefits. When you commit to bringing users one by one and generating positive word-of-mouth recommendations, you are laying the foundation for a strong user base. Your organic users will recommend and bring their friends along and in time.
6. Online social proof
Following up on the previous conversation, all of your active and live Google Review responses are social proof that you are, well a living person.
In the modern era of technology, some companies result to use bots, AIs and automation. This dehumanizing practice alienates potential users, who crave live, human interaction. Companies that appear genuine, generate more interest which translates to higher SEO rankings as we previously established.
One area where companies struggle is long-worded keywords. AIs are good at filtering and creating shorter keywords, but humans and human-like language are often longer. Users that type longer keywords and complete sentences are different from the same type but generated through artificial means.
Having a mix of short and longer keywords, generated through genuine interaction, benefits your SEO ranks as Google can more accurately point towards your business.
7. Negative reviews for good SEO
All reviews are good reviews, and all go to benefit your SEO. Most companies shun and ignore their negative and bad reviews from customers. By doing so, they are losing even more opportunities to grow.
Negative reviews offer quality information on what your company is lacking, where are your weak spots and how you can improve. We are talking about obvious negative reviews, not fake or incomplete ones. When someone leaves a negative review, it should be treated as all others.
Giving them time and attention, responding in kind and acknowledging your user's opinions, establish you as a real brand. People view companies as soulless mega corporations that don't care for them. When you answer all reviews and acknowledge that you can make a mistake, you appear more human-like in their eyes.
Becoming relatable is the foundation of your brand-building process. And more often than not, these reviews can yield valuable data on areas where you can improve upon.
8. User-generated content
Creating content regularly is how you build up your SEO ranks. Google positioning needs good content, and you as a company have to take that extra mile and make it.
But what if we tell you that you don't have to do this alone?
Good content is like a magnet and can attract and inspire your users. Once you get to a point where your content makes content, you have yourself a winning formula.
Good content that appears on Google Maps and reviews gives your users material to build their own. That user-generated content is worth its weight in gold or more.
Whenever your users make quality content related to your business, you need to put it up, front and centre. That way, you have even more content around your business without the added price markup.
Quality generates quality, and Google SEO rank loves both types. When users become co-creators, that's when you know you are doing your job right!
The battle for the front page starts with your first digital step. Google Maps and Reviews are tools, created by Google to help you out. Ignoring them goes to your disadvantage as these tools are valuable and free. When you use their full potential, you get ahead of the competition and create the foundation for your other projects.
Information gathered from them leads to better business decisions, and better business decisions lead to higher SEO ranks. It's all connected, and the sooner you start, the better!
We wish you all the best.
Download thousands of Themes, Plugins & Graphics to create your Website. Use promo code ThatsJournal and get an additional 10% off
for All MonsterONE Plans
.
Disclosure: Thats Journal is supported by our readers. This page may contain affiliate links. That means, if you click on these links to make a purchase, we may earn a small commission (at no extra cost to you). These funds help us to keep this blog up and running.