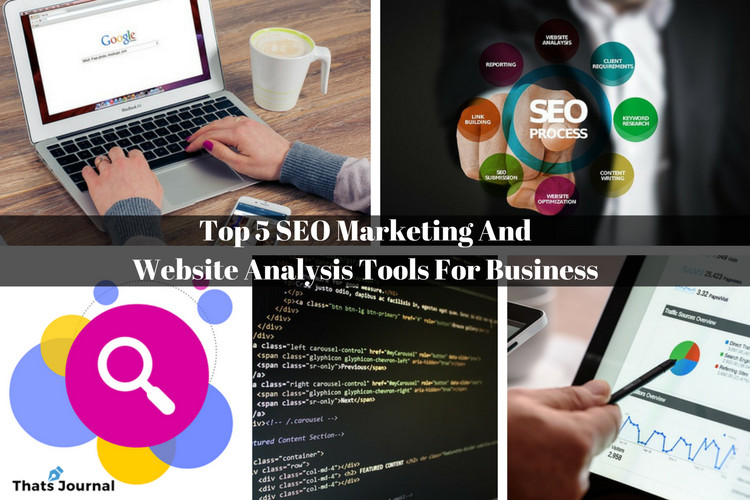 A good business wants to stay visible online. To do that, business owners and managers aim to attract qualified visitors from search engines. Still, success is all but certain, especially as new competitors enter the marketplace and search engines change their algorithms.
To keep your business relevant and accessible, you need to constantly use sound SEO practices and monitor their results. Although this is a tough job for any firm, you can simplify it by using online SEO tools.
As you browse the internet, you'll find an almost limitless assortment of SEO sites that you may or may not find helpful. Instead, save time and rise above the noise by checking out the following top SEO websites.
1) Google
The world's biggest search engine also provides some of the best SEO tools:
– Google Analytics is used to measure how many visitors you have to your site as well as other vital statistics such as bounce rate, country of origin and mobile vs desktop views. Analytics can integrate with third-party tools as well as with Google Search Console.
– Search Console, formerly known as Webmaster Tools, gives you the ability to monitor how your site appears in search engine results. Additionally, the tool warns you of errors with your site's structure and lets you define your sitemaps. Search Console also reports on the queries people use to find your site.
– PageSpeed Insights helps you get a handle on how fast pages load. Google and other search engines use page speed as an SEO factor because of the metric's impact on the user experience.
– Trends is another free tool that tells you how often people search for a keyword or phrase in comparison to total search volume. This tool can help you choose trending topics and thereby maximize the relevance of your published content.
-AdWords Keyword Planner, a part of the AdWords PPC backend, gives you a simple, but effective way to choose the keywords that carry the most online weight. The information facilitates keyword selection and can be used without paying for AdWords services.
Moz has powerful SEO tools which have propelled countless businesses to success. Although the site provides some limited free tools that everyone can use, you may get the best results from the premium tools available with a paid Moz Pro subscription
One of the keys to online success is the ability to monitor competitors. Ahrefs helps you do that by reporting on the activity of your competition and tracking their SEO keywords, backlinks and other indicators.
This premium A/B testing tool can help you tweak your layouts and content to maximize SEO performance. The site lets you see how minor changes to your site affect search-engine visibility and the user experience.
Use this free tool to check elements of your website that are essential to SEO. Screaming Frog can help you find broken links as well as missing metadata such as page titles. Also, this tool integrates with Google Analytics to increase the effectiveness of your profile.
As you gain experience with the above tools, stay alert for other top recommendations. By working smarter, rather than harder, you can stay at the top of search results while enjoying high conversion rates.
Download thousands of Themes, Plugins & Graphics to create your Website. Use promo code ThatsJournal and get an additional 10% off
for All MonsterONE Plans
.
Disclosure: Thats Journal is supported by our readers. This page may contain affiliate links. That means, if you click on these links to make a purchase, we may earn a small commission (at no extra cost to you). These funds help us to keep this blog up and running.