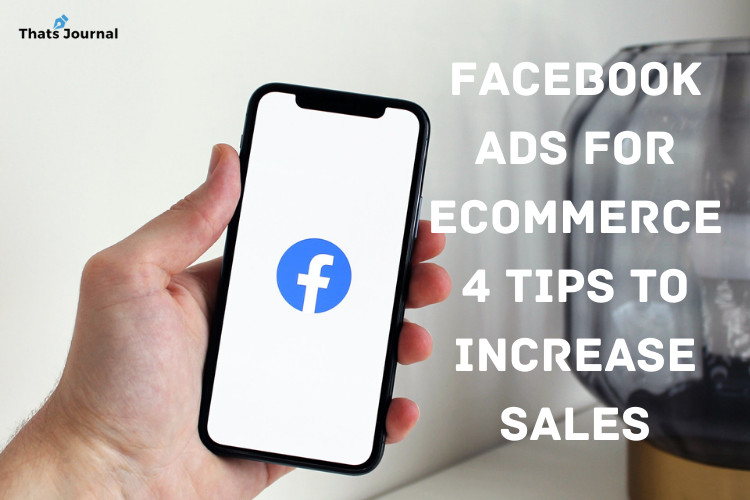 Are you someone who is looking for a way to promote an online store? We can bet you'll end your search with the idea of promoting your brand by running Facebook ads. After all, 2.79 billion people globally use Facebook that gives marketers countless opportunities to reach more and more targeted audiences.
In recent years, Facebook has emerged as a great platform, catching the eyes of many eCommerce store owners, including entrepreneurs, small companies, over the web.
Whether it's eCommerce giants such as Amazon or Flipkart, nowadays, companies find Facebook marketing an inordinate tool to increase brand awareness and obtain several positive outcomes.
Do you know Facebook has the most ads and highest CTR?
This is the reason why online businesses are inclined towards implementing Facebook marketing and commercial strategies.
Above all, running Facebook ads will help online businesses go a long way in achieving success for their business. Therefore, business owners are relying on SEO services to gain maximum benefits.
But if you're already running Facebook ads for your eCommerce store but still not receiving many favorable outcomes, especially in terms of sales, it's time to go through this post.
Here we have curated a bucket list of ideal tips that are perfect for leveraging sales and also boosting your brand recognition in the online marketplace.
So, if you're also looking for the secrets to raise the sales graph, go through the below-listed points.
1) Catch Everyone's Attention with Quality images
Probably, you appreciate the text-based ads, but the reality is just opposite what you think. The real fact is that people don't waste a second over a post or ads that do not contain attractive images.
If we say clearly, people use Facebook to see images. So, when you don't feed your audience with the right content, there is a high possibility of facing a major drop down in the outcomes, especially in terms of CTR. This is why it is important to use high-quality images in ads for better Click Through Rate (CTR).
After all, no one wants to waste money on Facebook ads if it fails to achieve the customer's attention. While choosing images or creating image-based ads for Facebook, keeping a few things in mind is important.
Here's what you need to keep in mind when you make an image-based ad:
High-Quality Genuine Pictures
The thing you should prioritize for Facebook ads is choosing high-quality genuine pictures that hold real people with real feelings. Such images are considered the best to build a connection between you and your audience and develop an urge to know more about your brand that further ends up clicking on the ad.
Now imagine the ad flooded with only information. Do you find it interesting?
Of course not!
So, it is important to give your audience relevant image content to click on.
Considering this tip is not just enough. Make sure you've followed the below-mentioned tips too.
Choose images that work best for the demographic segment you're targeting.
Use high-quality images that are not blurry or deceptive.
Use relevant images
Keep the images clutter-free. Keep the mage simple without too many messages.
2) Say Yes to Dynamic Product Ads
The next tip on our list can help you gain consumer's attention and result in increased sales considering dynamic product ads. Such product ads are considered the highest ROI strategy that eCommerce websites majorly focus on to bring back the hesitant customers through the well-modified ads based on their site activity.
You may have seen the giant eCommerce sites pitching customers back with new and exclusive products and offerings to bring them back on their platform.
Isn't this the best use of Facebook ads?
You can also try the same. Using dynamic ads, you can display multiple product ads to everyone who has just gone through your website, viewed your product, or added it into the cart.
To run the Dynamic Product Ads, all you have to follow the below-listed points-
First, upload your product catalog (that you want to display along with the complete information, including price, name, etc.) to Facebook Business Manager.
The next step is to add a custom audience pixel to your website. This can be done simply by modifying it to report on consumer's buying behavior.
Create a template that would later be filled with the desired products and related info by Facebook automatically.
Don't forget to add a title, specify keywords to pull in images, product names from the product catalog.
The last and final step is to set up Display Product Ads in the Power Editor. In this section, you need to specify if you want to run ads for all products from your catalog or not.
3) Try to Sell More To Your Existing Customers
Every business operates in a particular niche and also features more than one product type. Right?
If you don't have many products to sell, then we would suggest you first expand your business profile with time as customers love the variety of products on the site.
Facebook ads give eCommerce businesses to increase products, following two strategies, cross-selling and up-selling.
Do you know what these terms mean?
Before we start, let's find out:
Cross-Selling:
When a business owner sells additional items to a single customer, it is called cross-selling.
Let's make it clear with an example- When you make a purchase, you'll come across a number of related products.
This is a great way through which marketers let customers purchase more in a category.
Up-Selling:
On the other hand, up-selling is similar to cross-selling, but in an upselling case, you can sell even expensive products to your existing customers.
When it comes to running Facebook ads, you can choose these two ad campaign options on Facebook through Facebook Business Manager. All you have to do is create catalogs that are flooded with high-relevancy products.
Believe it or not, convincing your targeted audience to buy your products can only be possible when you offer the relevant products that satisfy their needs.
You can say it's a secret to increasing sales of your business.
4) Build Your Audience' Interest with Attractive Ad Copy
Content is the king, and there is no second thought over it. There is no field in the marketplace that doesn't demand high-quality content. The content will always remain the king in the business world.
Talking about the Facebook ads, it is important your ad copies need to be catchy in order to gain the attention of consumers. If the content in your ad copy is not relevant to products and also not pitching to your targeted audience, you can expect an increase in sales.
In order to build an attractive Facebook ad copy, make sure you have followed the below-listed tips-
Ad Copy Should Be Unique
The first and important rule you should always remember while writing an ad copy is that it should be unique for every set of targeted audiences.
Text Copy Should Have Connection With The Visuals You Create:
Yes, it is important that the text in your ad copy should have a clear connection with the visuals in the image. You cannot put text across in your ad copy without going through the visuals.
It's a big mistake that will lead you to lose a big audience and also to the consequences to the decline in sales.
Do Not Add Several CTAs in a Single Ad Copy
Call To Actions or CTAs are considered powerful words that allow customers to make purchases immediately. It may seem enticing to use more than one call to action in your ad copies. But it is not recommended at all.
Using many CTAs in one ad copy can ruin the content quality. You should focus on giving a clear idea to your customers to decide whether to make a purchase or not. Do not confuse the buyers using more than one CTAs.
Never Ignore The Text Length:
Always remember that the audience gets bored with a lengthy ad copy. So, we recommend you always keep in mind the text length as it is given for a reason and try to convey your message in the clearest and concise manner. This way, you can gain the customer's attention. Write ad copy in a set character limit.
Be Clear With How Much Your Product Costs:
Ad copies also include the product information such as costs. This is something you should be more clear about.
Reveal the price of your product in your ad copy in a clear manner. It will help customers to make a quick decision about purchasing the product.
Final Words
Now you are very well aware of the secrets to increasing sales with Facebook ads. All these tips will definitely give you beneficial outcomes in terms of increased sales and profits.
If you own an eCommerce store, we recommend you follow these tips in order to achieve maximum benefits.
If you're already using Facebook ads to maximize sales, make sure you won't miss these tips to follow.
Download thousands of Themes, Plugins & Graphics to create your Website. Use promo code ThatsJournal and get an additional 10% off
for All MonsterONE Plans
.
Disclosure: Thats Journal is supported by our readers. This page may contain affiliate links. That means, if you click on these links to make a purchase, we may earn a small commission (at no extra cost to you). These funds help us to keep this blog up and running.