There's no doubt that social networks have become a powerful instrument for promoting business. It's possible to introduce your staff to customers on your social media pages. Moreover, people search for different products and buy them directly in social networks. Thus, it's of an enormous importance what your page looks like.
If you wish to improve your social media design, check the list of five tips below.
1. Pay attention to your cover and general look of the page.
Your social page, particularly the one on Facebook, represents your company. So, its general look should match your company's style. Facebook cover, for instance, will be visible for everyone who visits your page. So, it may tell your visitors about your company's aims and principles with the help of an image. Similarly, Instagram accounts that follow a single style look really attractive. You can create such style with various social media templates.
2. Use visualization.
Visual proof is always beneficial. So, if you want to show some data, apply various graphic strategies. You may use infographics, maps, diagrams, charts, etc. for this purpose. With properly chosen social media templates creating visual data will become an easy and quick experience for you.
3. Include appealing photos and videos.
If you want to grab people's attention, your photos and videos should stand out. They should also correspond to your business niche. You may look for various stock photos and choose the ones that you find most appropriate. Also, you may get a social media template that already includes astonishing photos that match your requirements.
4. Influence people with colors and choose appropriate typography.
Undoubtedly, colors have a great impact on people. For social media pages, apply the dominant colors of your brand. Thus, your customers will associate your page with the brand. Also, you may use colors to draw attention to important messages.
Fonts are also a part of style, so use them wisely. Your social media page shouldn't contain too many fonts. The fonts are usually a part of social media templates, so you don't have to think where to find pretty letters.
5. Add quotations and testimonials
The word of mouth helps to promote your webpage and thus your business. If you have something to be proud of, feel free to show this. You can present people's reviews and testimonials in likeable quotations, which you can find in social media templates.
Here are the best 15 social media graphics templates to boost your social networking accounts and increase likes, followers and engagement.
1) Fashion Promotional Instagram Template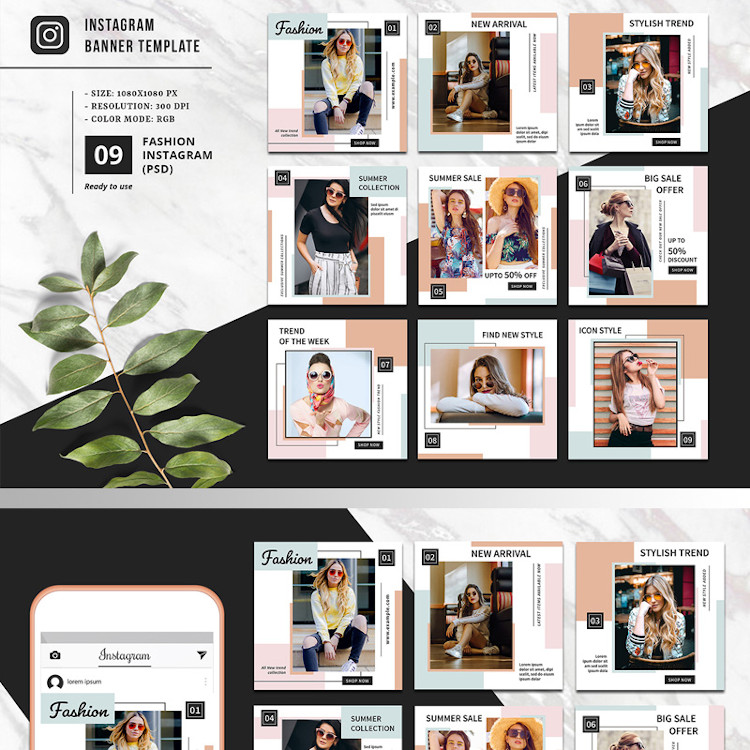 2) 10 Fashion Instagram Template PSD Designs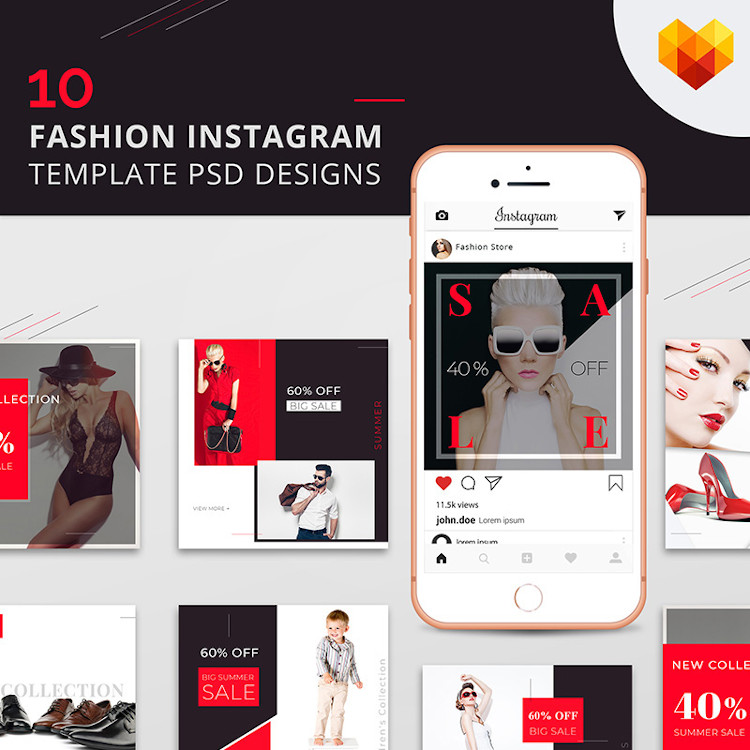 3) Modern Social Media Kit (Vol. 6)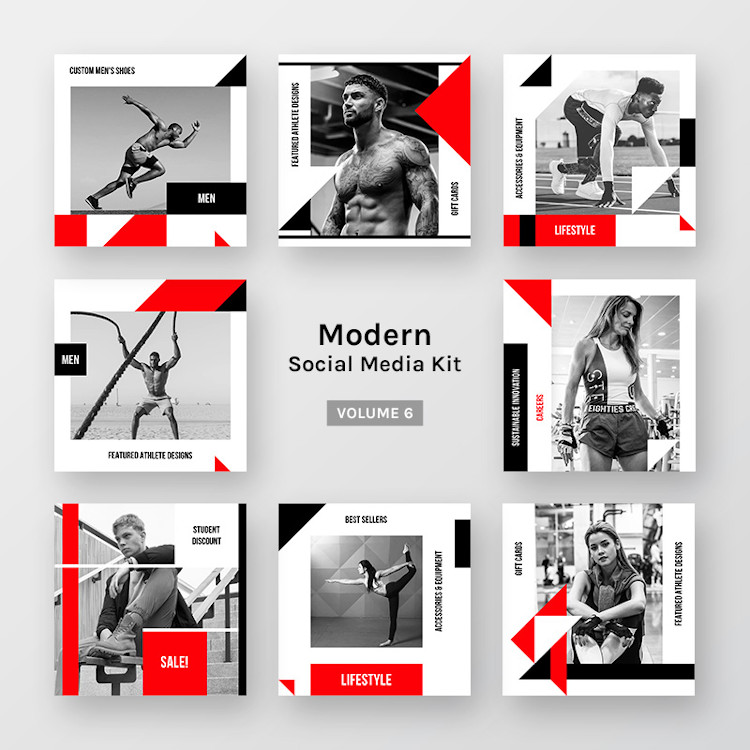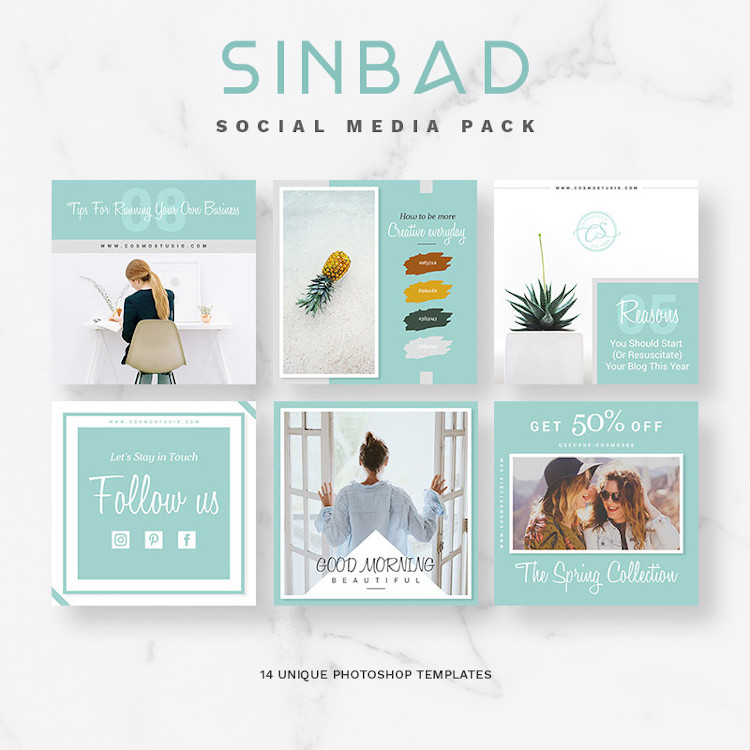 5) Clean Style Instagram Story Package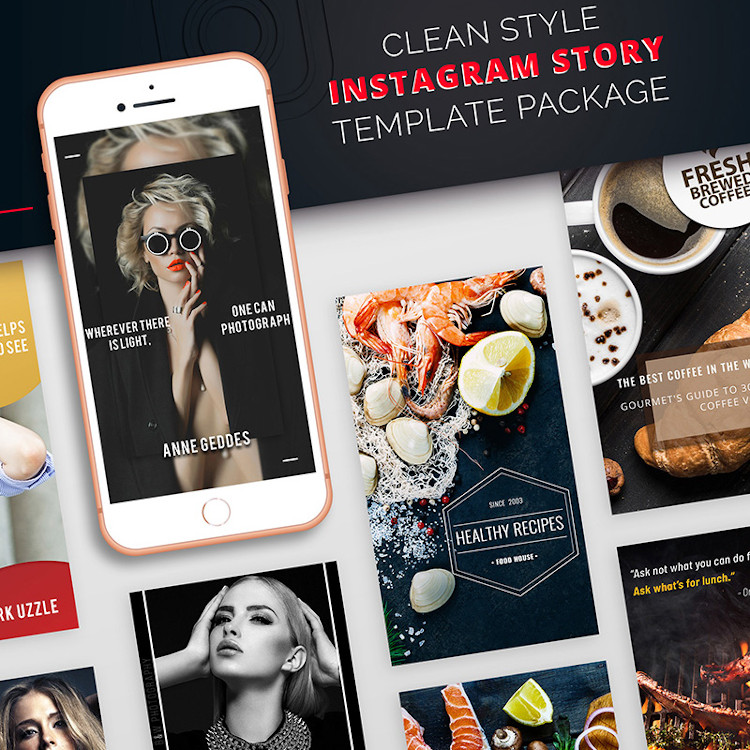 6) Pastel – Instagram Stories & Posts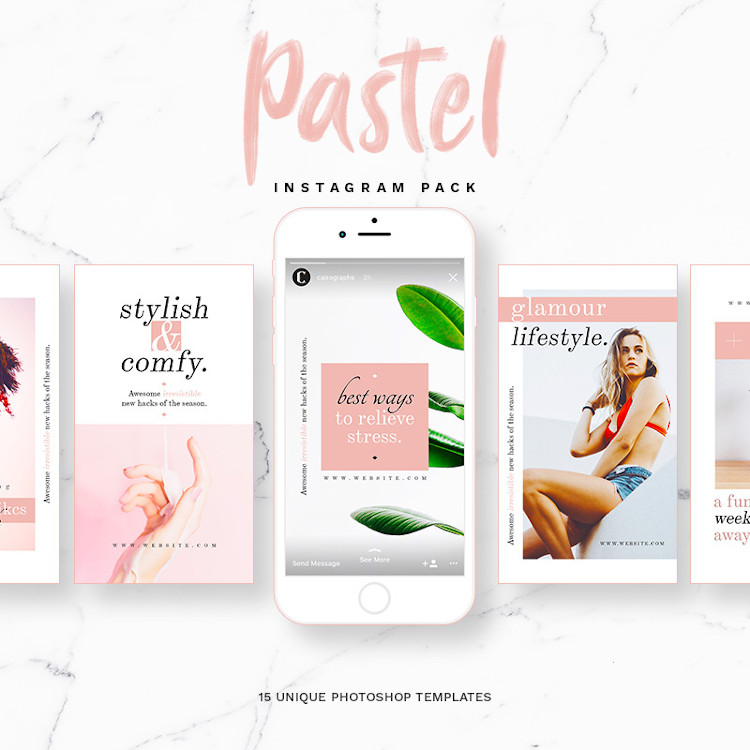 7) 10 Cover Photos For Facebook Timeline Bundle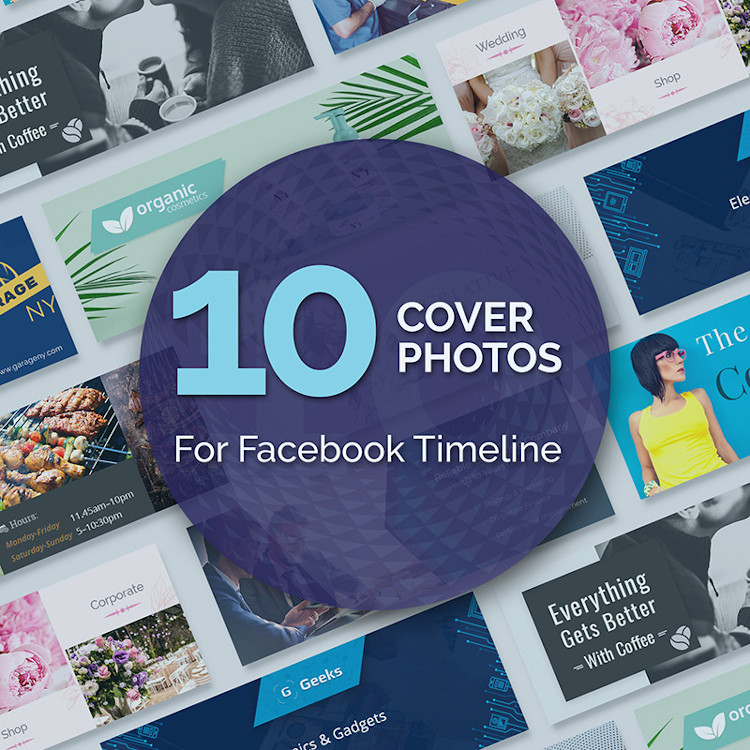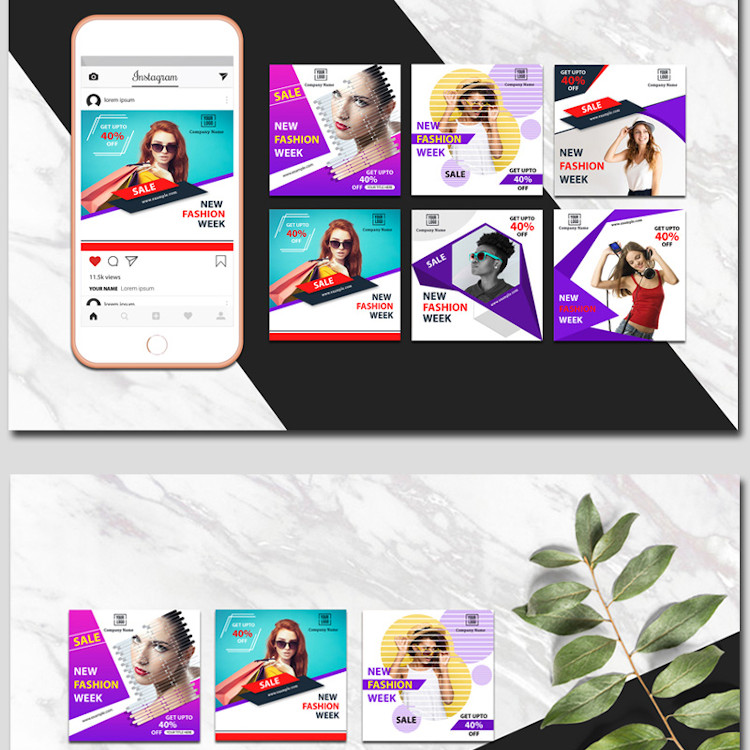 9) 200 Ready-to-Use Entrepreneurial Quotes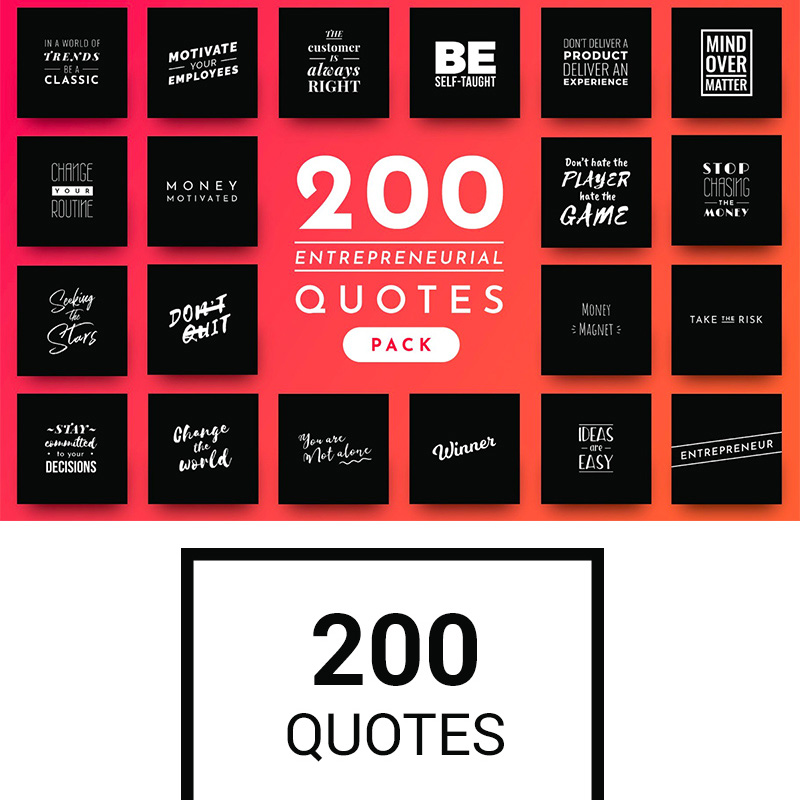 10) Facebook Cover Photo Design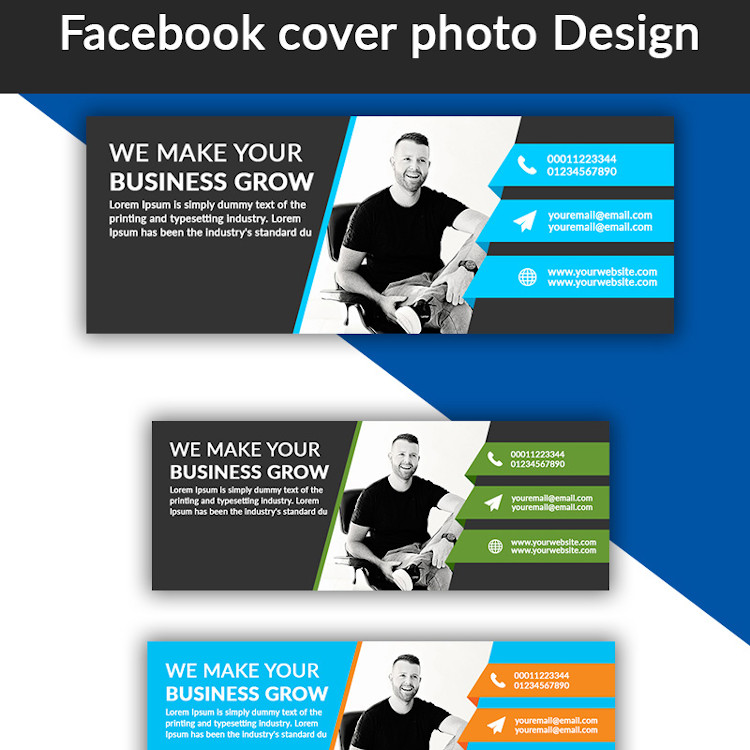 11) Animated – Instagram Video Templates for Photoshop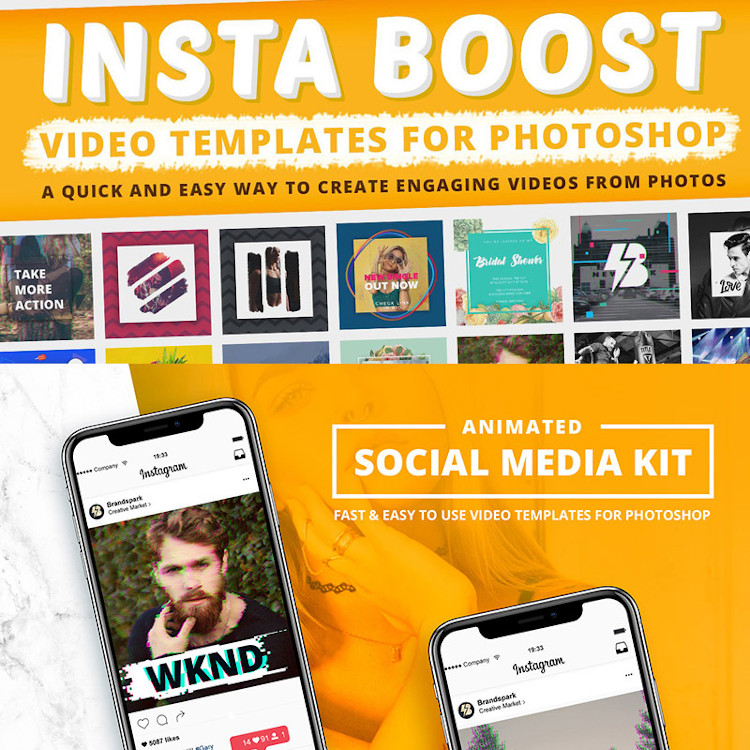 12) Colorful Instagram Banner Pack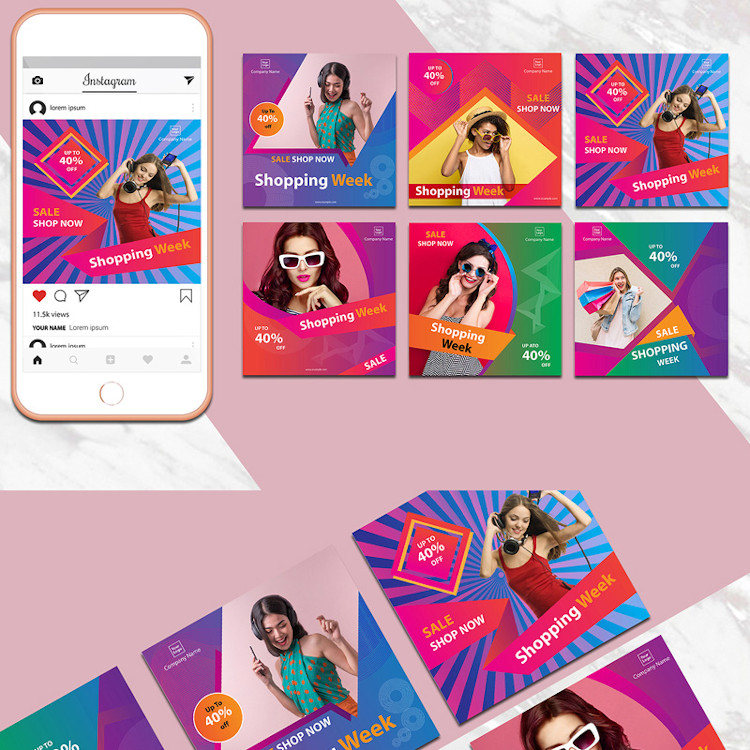 13) Electronics Cover Photo For Facebook Timeline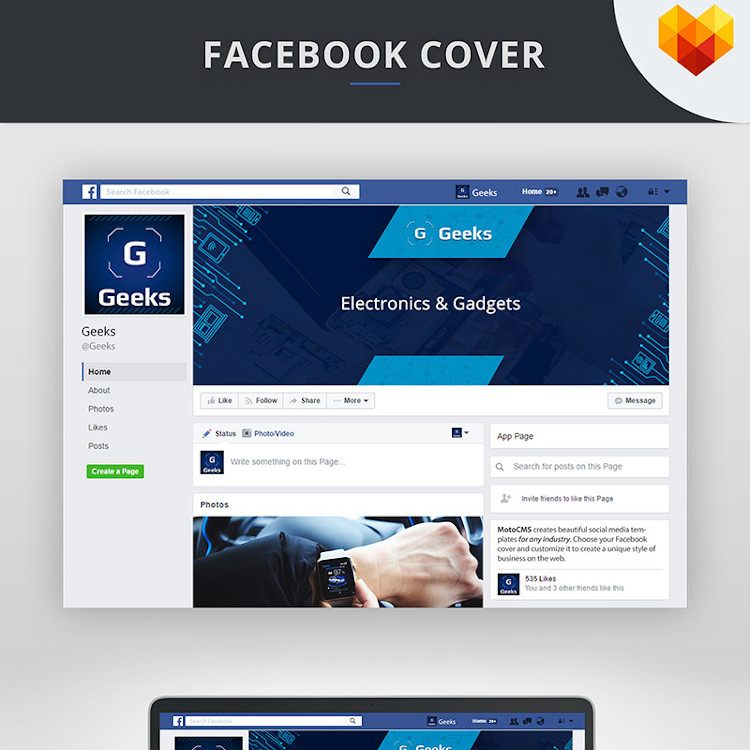 14) Minimal Instagram Puzzle Grid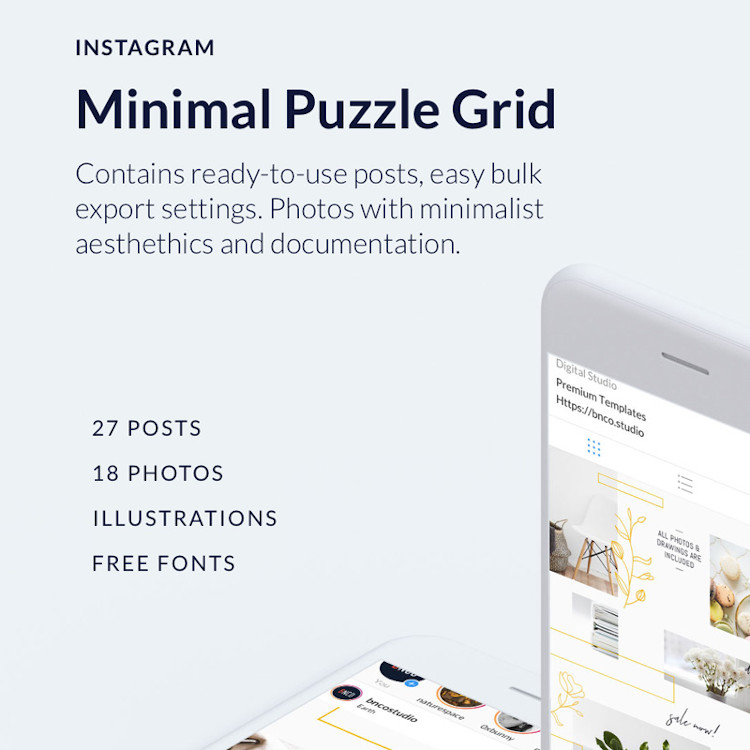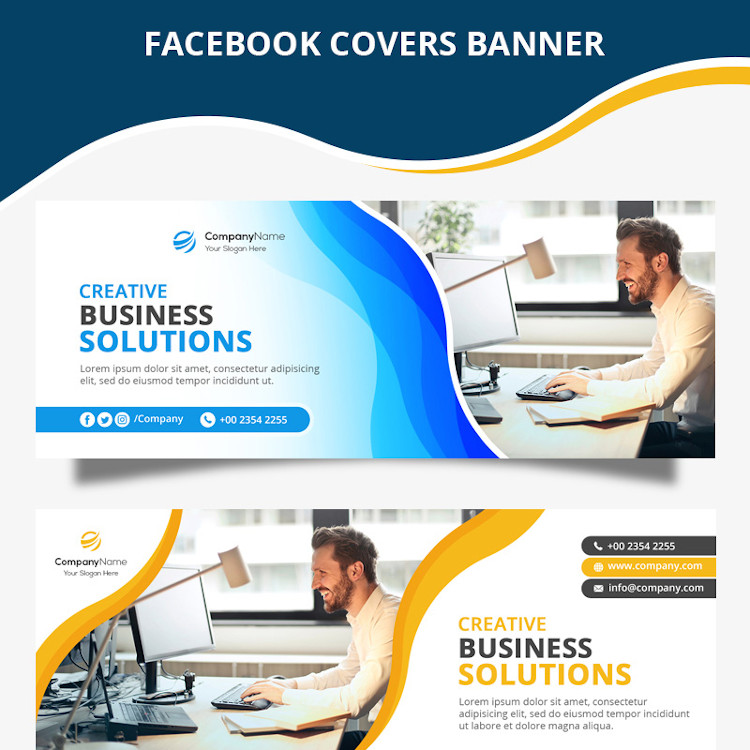 Hope the list of social media templates inspire you. So, grab your phone and let's re-design your Instagram profile 😉
What ideas do you have for designing your social media account?
Feel free to share in the comments below.

Download thousands of Themes, Plugins & Graphics to create your Website. Use promo code ThatsJournal and get an additional 10% off
for All MonsterONE Plans
.
Disclosure: Thats Journal is supported by our readers. This page may contain affiliate links. That means, if you click on these links to make a purchase, we may earn a small commission (at no extra cost to you). These funds help us to keep this blog up and running.