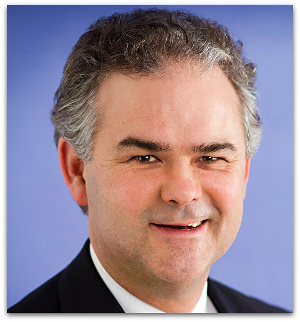 In this post, I will share an interview which I had with Keith Keller, Global Twitter Marketing Specialist. Keith is a renowned speaker and a coach and has created many useful eBooks, podcasts and videos on Twitter marketing strategies. He has also helped many entrepreneurs and businesses by providing coaching sessions on Twitter marketing and management. Today he will share his insights on how to get targeted Twitter followers for businesses, get more retweets, ideal frequency for scheduling tweets, how to create a perfect tweet by using Three hashtags and a hook formula and advantages of creating lists in Twitter.
1) Please tell us more about yourself?
Keith: I am a "Global Twitter Marketing Specialist" from Melbourne, Australia. I work from home, I live 10 minutes away from the beach and never go into the city (( Gotta love that!!! )). Most of my clients and followers are in the US ( and other countries around the world ).
2) How to get more targeted Twitter followers?
Keith: THE BEST WAY TO HAVE FRIENDS IS THE BE ONE!!!
The best way to get followers is to post useful content daily and to actively follow people who you are interested in. When they follow you back engage with them and help them first before asking for anything in return. This is how I have built sooooo many great friendships around the world.
3) How to get more retweets?
Keith: CONTENT – CONTENT – CONTENT
The best way to get retweeted is to share great content. You can also use relevant hashtags to widen your reach but it comes down to how "SHAREABLE" your content is.
4) What is the ideal frequency for scheduling tweets, every hour, every two hours, etc.?
Keith: FIRST THING IN THE MORNING – LAST THING AT NIGHT
There are a lot of differing opinions on this but most people agree on this basic idea.
Some times to try could be:
8am and/or 8pm
10pm (ish) seems to be a POWER TIME in some parts of the world
Other than that have fun with your tweets and try different times to "SEE WHAT HAPPENS".
5) What do you recommend are the ingredients required for creating a perfect tweet?
Keith: THREE HASHTAGS & A HOOK
I have played around with this FORMULA for a while now and it works pretty well. Many people believe 3 hashtags is too many and I totally respect that. 2 to 3 hashtags is about right – anymore than that and your tweet will lose their effectiveness. Mind you – I do that all the time ( Just for fun – lol ). Creating "HOOKY TITLES" really is the essence of my Twitter Strategy. Just like the chorus of a really great song – Something SHORT & SWEET that "HOOKS" you into the song.
6) What are the advantages of creating lists in Twitter?
Keith: LISTS ARE AMAZING!!
You can now have 1000 lists with 5000 in each. Up to "5 MILLION CONTACTS" ( … if you had the time to do it – lol ). Lists are such an AWESOME way to segment your followers into location, interests (etc – etc).
7) I see many SMBs and SMEs are skeptical about using Twitter and various Twitter management tools. What are your thoughts about this?
Keith: TWITTER IS THE BUZZ BUILDER
Twitter doesn't suit everyone ( or every business ) and many people actively dislike it but it is sooooo amazing for generating traffic. It's well worth considering as a strategy to get more ENGAGEMENT and is especially beneficial for building momentum for:
You Tube Videos
Blog Posts
Podcasts
(etc – etc)
You can find out more about Keith's work by following him on Twitter: @KeithKeller. He has a free eBook available on his website. Keith also has a free 10 Part Podcast Series on Sound Cloud.
Download thousands of Themes, Plugins & Graphics to create your Website. Use promo code ThatsJournal and get an additional 10% off
for All MonsterONE Plans
.
Disclosure: Thats Journal is supported by our readers. This page may contain affiliate links. That means, if you click on these links to make a purchase, we may earn a small commission (at no extra cost to you). These funds help us to keep this blog up and running.