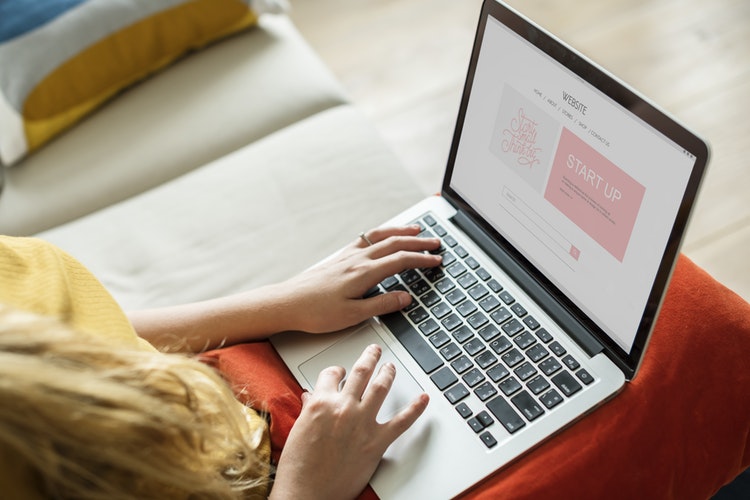 Themes have an impact on the digital experience that customers get from your website and website owners can be overwhelmed as there are many themes available themes to choose from.
Choosing a theme for your website is not an easy task as there are many templates available on the web. Companies like e-commerce Development Company can help you choose the right theme for your website.
Factors to consider when choosing a theme:
1. Simplicity: You should aim at simplicity when you want to choose a theme for your website as your visitors will be distracted if your website has a complex layout, many colours, many widgets, flashy animations and so on.
For your website choose a theme that emphasizes simplicity and usability. Choose a theme that helps you support your goal. According to Leonardo da Vinci, "Simplicity is the ultimate sophistication.
2. Focus on responsiveness: Make sure the theme for your website is responsive as today there is an increase in the traffic that comes from mobile devices. More people now access the websites from their phones. Before you choose a theme make sure you test for its mobile responsiveness. Make sure the theme can adapt to the layout of any device your website visitor is using.
3. SEO friendly: Your theme and website has to be optimized if you want to rank highly in search engines and attract the traffic you desire. The theme you use for your website must have lightweight code and it should contribute to better ranking and the speed of your website.
You can use Google's Page Insight to check how fast your website is. All content in your website must also be easily accessible as this will make your visitors happy.
Make sure the theme you want to use has been optimized for search engines. The theme you choose should not negatively impact your website. You should make sure that the developers of your theme are knowledgeable and reputable.
You can install an SEO plugin in your website so you will know the areas you can improve.
4. Browser compatibility: Different users have different browsers preferences and it is highly recommended that you test the theme you want to use in different browsers. The theme you choose for your website must be compatible with all browsers. This is important because some themes work in some browsers and experience problems in other browsers. You can test themes by using browser compatibility tools or by testing them on different browsers.
5. How much you want to spend: The amount of money you are willing to spend on a theme is important as the best themes are not free. Free themes are free, they are simple and it is important that you check their user ratings before you choose them. Free themes give you limited options, they are less secure and they offer  little or no support and updates
Premium themes or paid themes are more professional and they give your website the right look, stability, support and security.
6. Mobile optimization: Your theme must be optimize for mobile as this will increase your ranking in search engines such as Google. Choosing a responsive theme is important and you can use Google's Mobile Friendly Test, Magento e-commerce agency and e-commerce development company to check if your theme is optimized for mobile.
7. Consider plugins: Though plugins can be used to customize your website it is important to note that some plugins interfere with your theme. Make sure you test your theme with popular plugins to ensure your theme is plugin compatible. Make sure the theme you choose for your website supports popular plugins such as Yoast SEO, Gravity Forms, W3 Total Cache and others.
8. Support: You should know more about the theme you want to choose for your website. You should go to the comment section on the theme you want to use and read reviews and feedback. Make sure the theme you want to use has good and reliable support. There should also be documentation and tutorials that will help you better understand the theme.
9. Theme review: It is important that you know what other people think about the theme you want to use for your website. You should read the positive reviews and the negative reviews of a theme to learn more about it. Avoid themes with no user interactions and use themes that have regular updates.
10. Beautiful design: Make sure the theme you want to choose for your website is beautiful and appealing to users as this will help drive traffic and increase conversion to your website.
11. Legitimate HTML and CSS:  The theme you want to use for your website should be tested for errors. Make sure the theme has gone through HTML and CSS validity.
12. Updated functionality: Make sure your theme is compatible with any extension you might want to use. Your theme must have up to date functionality so that your website will avoid any stress later on.
13. Loading speed: Many people do not waste their time on websites that take time to load. It is important to note that website speed affects conversion and your theme should aid your site speed.
Questions to ask before you choose a website theme:
Does the theme have the appropriate features? The theme you want to use must fit the purpose of your website.
Is the theme you want to use right for your industry and the business you are engaged in?
Is the source of the theme reliable? Don't just download a theme from any source. You should download themes from reliable sources such as Envato Market.
Does the theme support your content? The theme you use must support the content you put on your website.
Is the theme customizable?
Is the colour scheme of your theme appropriate? The colour of your theme should fit your brand.
There are ways to develop a theme for your website. Such ways include:
1. Use pre-designed themes: You can buy themes from ThemeForest or Template Monster and contact companies like Magento e-commerce agency to customize it as per your requirements.
2. Use the right tools: You should get the right tools for theme development and use them to build your theme.
Use tools such as:

Pixel Dropr: Pixel Dropr is a Photoshop plug-in that helps designers create photos, illustrations, icons and other elements. Pixel Dropr was created by UI Parade.
Unsplash: In Unsplash there are high quality photos that have no copyright. You can use any photo anyhow you like.
IcoMoon: IcoMoon is an icon font provider that is styled easily, has fast load time and high quality rendering.
3. Design or Change: You can build a theme from scratch or you can change an already made theme. You can use Themelsle if you want to design or change a theme.
4. Use plug-ins: You can use plug-ins on your themes such as WordPress SEO, Contact Form 7, Akismet or you can use non obvious plugins such as WordPress Backup to Dropbox, User Admin Simplfier, Tweet Old Post or Advanced Custom Fields.
5. Content creation: You should get help from others if you are not experienced in theme creation. Your site can fail if your theme is poor.
6. Act:  You should follow trends, seek advice, adapt, fix problems quickly, get tips and stay in touch.
Download thousands of Themes, Plugins & Graphics to create your Website. Use promo code ThatsJournal and get an additional 10% off
for All MonsterONE Plans
.
Disclosure: Thats Journal is supported by our readers. This page may contain affiliate links. That means, if you click on these links to make a purchase, we may earn a small commission (at no extra cost to you). These funds help us to keep this blog up and running.