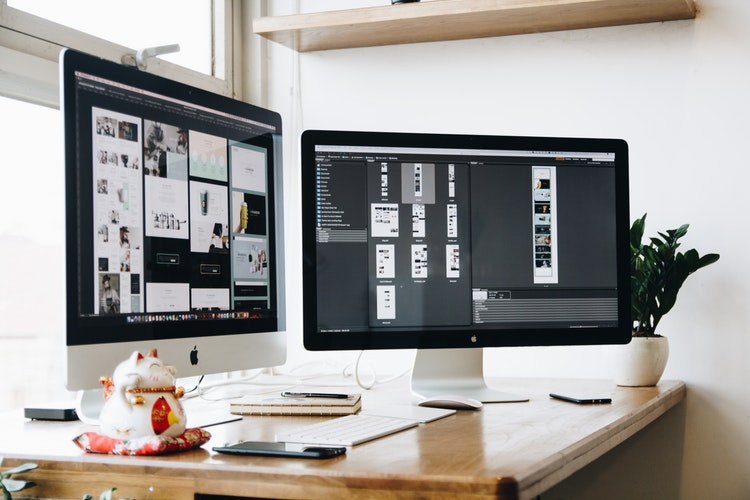 An engaging and responsive website is a very important tool for ecommerce development. It is your online shop or office and it should be treated as such. Your website design is the outlook of your online office (website), while your website content of your website represents your workers that will attend to individuals who want to either make inquiries or patronize your business. This illustration may sound funny but it is the truth. In the light of this realization, it means that having a website is not enough. This is because if you want to use an office for your business, you will ensure that everything is up to the mark i.e. from your office itself to your office furniture and staffs. A website should be treated I such esteem. How then can you ensure that your website is up to mark?
You can ensure your website is up to mark by designing it to be so. Just like in the case of your physical office, your design will determine what and what your website will contain. It will determine the amount of time your website will take to load. It will determine the amount of plugins your website will have and so much more. This is why I encourage web operators to use web designs that are responsive and interactive. The question now becomes: how can an interactive web design boost your business? The answers to this question are as follows.
Interactive designs means interactive content
Like I mentioned earlier, the design of your website determines the presence of absence of a number of features on your website. One of the features is the presence of an interactive content. Nothing sells a business out like the business itself and with quality content you are assured of that. With an interactive content, your web visitors will be continually engaged and will see the need to always revisit your website.
Interactive designs improves your SEO ranking
The importance of SEO to a website can hardly be overemphasized, considering the fact that search engines are calling the shots as it regards the use of the internet. With interactive designs, your website will have a higher SEO ranking. This will in turn increase your chance of getting more traffic. The most visited websites are those of search engines and being in their good books is good for your business.
Interactive design oozes quality
What will be your impression of an ecommerce development company owner whose office is well decorated? You will be willing to do business with such a person. The same goes for a web operator with an interactive web design. When your web design suits the needs of your web visitors, you are reassuring them of the fact that you know what you are doing. People love to associate with quality and value. When you give them quality and value through your interactive web design, you will endear them to yourself and they will always run to you when the need arises.
Interactive web design works with customer feedback
The best way to determine if you have been up and doing is to find out from those you are serving or working for. An interactive web is indispensable for your business as it gives room for feedback either through the comment section or contact us form section. This feedback is necessary as it will help you identify where you are working well and where you need to do some brushing up.
An interactive web design is very important for your business. This is because not everyone will be able to locate your office or have a physical encounter with you. Such a person will gauge you by your website. It is only proper that you have a website as good as your physical office if not better.
Download thousands of Themes, Plugins & Graphics to create your Website. Use promo code ThatsJournal and get an additional 10% off
for All MonsterONE Plans
.
Disclosure: Thats Journal is supported by our readers. This page may contain affiliate links. That means, if you click on these links to make a purchase, we may earn a small commission (at no extra cost to you). These funds help us to keep this blog up and running.