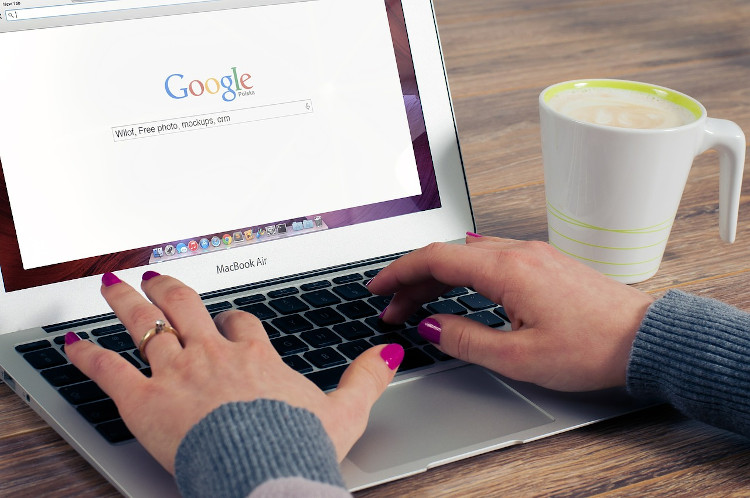 If your website is based on WordPress, you will need an SEO plugin sooner or later. Those plugins can help to make the website more efficient and rank higher against search engines. Plugins are critical components for each WordPress website. They create a better user experience, meantime making the developers' jobs much more manageable. With the right use of plugins, you can dramatically improve the functionality and efficiency of your webpage.
Let's start with understanding what plugins are. A plugin is a software add-on that is installed on a WordPress website to add extra functions. The range of functions can vary from pop-ups to CRMs or contact forms.
SEO plugins serve as additional check-up tools that scan every bit of information on the website to make sure they are optimized. They either automatically update the information or suggest you to edit the pieces that need additional SEO work.
Having this in mind, let's go through some of the best SEO plugins for your WordPress website.
Yoast SEO is one of the most famous WordPress SEO plugins. The plugin is the one to guide you through the process of optimizing your content for the search engines.
Some of the features of Yoast SEO include but are not limited to:
1. XML Sitemaps
2. Title and meta description templates
3. AMP page optimization
The plugin also gives feedback on how well the website is optimized and advises changes to make it better. If you are new to website development, this plugin might be the best choice for you.
SEMRush is an SEO plugin that many professional bloggers and website developers use. It is the best one to find keywords and target them. It also has assistant writing tools that can help you guide you to make the written content SEO-friendly. SemRush helps you to get insights into your competitors' strategies in organic and paid search and link building.
Some of the other features of SEMRush are
Deeper link analysis
Keyword research
Audience targeting options
Identification of the competition
Potential partners and leads qualification
Ahrefs is a great SEO tool for marketers, businesses and bloggers. Ahrefs is very similar to SEMRush. It has hundreds of features and tools. These features include
Competition analysis
Backlink research
Duplicate content identification
Keyword research
Overall, Ahrefs givesa really good backlink analysis that allows to get more backlinks and build strong partnerships.
ShortPixel is an excellent plugin for image optimization. It automatically resizes your website imagery to optimal sizes, which decreases your website load speed. Optimized imagery also guarantees higher ranking against search engines. Some of the other features of ShortPixel are
Image compression without decreasing its quality
Various ways of image optimization
Image comparison
Once you've installed the plugin, you can test it to see its functionality for your website. You can either upload new photos or test with the existing ones.
Jetpack is yet another popular WordPress SEO plugin. It was created by Automattic company (the same one that developed WordPress). The plugin gives many of the most powerful features that are available on WordPress.
These features include
free content delivery network- optimizes and delivers images and files
lazy loading- loads only visible images, waits to load images that are offscreen as scrolled down.
photon- accelerates and modifies images
subscription- allows readers to subscribe to your posts or comment.
Some people prefer to use All in One SEO pack instead of YOAST. The name All in One pretty much explains that this is a multifunctional plugin. It provides webmasters with an easy to use solution to many SEO challenges. Top features of the plugin are
Google Analytics support
XML sitemap
Automatic optimization of titles
Avoiding duplicate content
Overriding settings
Overall it has many advanced settings and is very powerful plugin for the users.
Rank Math is probably the most powerful WordPress SEO plugin. Rank Math has some features that other competitors don't have. These features include
Google Search Console
Integration card previews for Twitter and Facebook.
Redirector 404 error monitoring
The last feature looks for visitors hitting dead pages and then lets you know how many times these pages have been hit.
So if you are looking for more powerful, complex and fast growing plugin Rank Math is certainly for you.
SEO Squirrly is made for people who are not SEO experts. It offers a complete SEO suite without any complex element. The plugin has many features that make it one of the most useful ones,
Keyword research tools
XML sitemap generation
Competitor Analysis
Link Management
So shortly Squirrly is a complete SEO package which is easy to use and and has many benefits it has to offer.
Sometimes it gets hard to manage all your blog posts. This is where Broken Link Checker will come in pretty handy. The plugin checks your content for broken links and missing images. It keeps an eye on your website and notifies you of any broken links. With this plugin you don't have to worry about broken links at all.
The features include
Link monitoring in every post
Broken link detector
Highlighting broken links
Prevention of the search engine from following broken links.
You should also know that Broken Link Checker is both powerful and very simple tool. Moreover, it will help you to rank much higher.
Since more and more people use mobile phones today, having a mobile friendly plugin becomes an absolute necessity. WP touch mobile plugin automatically adds a simple mobile theme for mobile visitors of your website.
It will improve the functionality of your website on mobile devices. WP touch makes your website appealing to Google. It optimizes your pages for mobile viewing, which plays an important role in mobile SEO. WP touch also lets you optimize numerous product sites at once without switching platforms.
WPtouch is one of the few mobile marketing trends that will remain up-to-date for a long time. It will not make you wait long to see your website rank high on search engines.
Final Thoughts
Whatever website or business you have, you should know that using plugins for optimizing your websites is very important. Plugins always help your website be visible on the internet, avoid errors and have higher rankings.

Download thousands of Themes, Plugins & Graphics to create your Website. Use promo code ThatsJournal and get an additional 10% off
for All MonsterONE Plans
.
Disclosure: Thats Journal is supported by our readers. This page may contain affiliate links. That means, if you click on these links to make a purchase, we may earn a small commission (at no extra cost to you). These funds help us to keep this blog up and running.