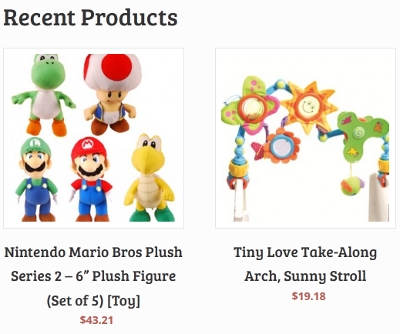 If you wish to add Amazon affiliate products in WooCommerce then you can do it easily by using this WordPress plugin. By this plugin you can add more than hundred products in a single shot by using ASIN codes. You can create categories of the products in the WooCommerce and then products can be easily added by the use of the plugin admin panel. You don't have to add them manually. Also, you can enter your affiliate ids for products by which you can make money. You can also set up a backup of your store by using the ASIN codes. Visitors can search the store as per their needs by using any metrics. You don't have to worry about the product updates as it will be done automatically.
Here are the features of this plugin:
1) Amazon configuration: First, you need to configure the Amazon settings in the plugin settings section. You can select Request type, Amazon locations, Cart settings, Checkout type, import attributes settings, cookie settings, price setup, variations, image imports, ratio product validation and cron number of images.
2) Product synchronization settings: By using these settings, you can keep your products updated automatically. You have the options to change the following settings: Recurrence settings, First start at hour, Products per request, Pause time, Price, Title, Reviews, Buy URL, Description and SKU settings.
3) Advanced search in Amazon: You can use the advanced search feature of this plugin to search Amazon store for products. You can use keywords, select categories, brands, and apply search conditions to search for products.
4) Import products in bulk: You can use ASIN codes to upload Amazon products in bulk in your store.
5) Backup settings: Plugin creates a backup of your Amazon products imports.
6) Manage modules: There are many modules available with this plugin like Amazon configuration,  Product synchronization, Advanced search, CSV bulk import, Assets download, Dashboard, Update prices, Remote Support, Server status, and Backup. You can activate or deactivate these module as per your requirements.
Download thousands of Themes, Plugins & Graphics to create your Website. Use promo code ThatsJournal and get an additional 10% off
for All MonsterONE Plans
.
Disclosure: Thats Journal is supported by our readers. This page may contain affiliate links. That means, if you click on these links to make a purchase, we may earn a small commission (at no extra cost to you). These funds help us to keep this blog up and running.