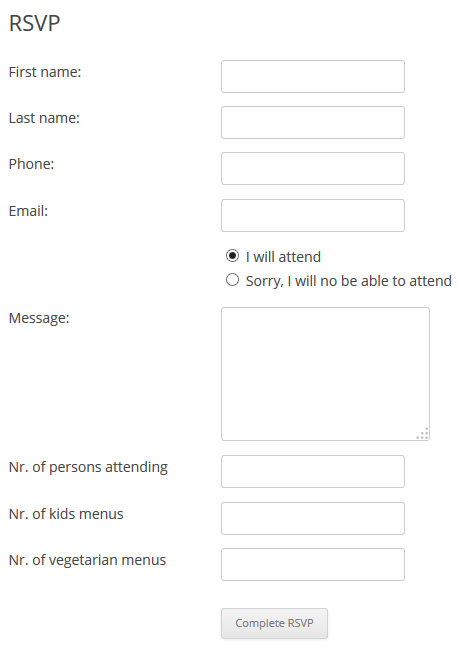 In this post I will describe a WordPress plugin which can be used to invite guests to wedding and other events by sending email invitations. You can create and manage guest lists and invite many people at once by sending one shot email invitations. You can add RSVP forms in your blog for the invited guests to reply to the email invitations along with other details. From the plugin admin section you can check the invitation statistics. This is one of the easiest ways to invite and manage guests for events in a WordPress blog.
Here are the features of this WordPress plugin:
1) Create and manage guest lists: From the plugin settings page you can create and manage the guest list to which you will be sending your emails. You have the option to add the first name, last name, phone number and email address of the guests.
2) Invite many people in single shot mailings: From the plugin settings page you can invite many people at once via emails. You can customize the email invitations as per your requirements.
3) Add RSVP forms: In the front end of the site you have the option to add RSVP forms for the guests. Your invited guests can use this form to reply to you whether they will be attending the event or not. Also, they can mention how many people will be attending the event along with other details such as First name, Last name, Phone number, Email address, and Custom message. These details will be saved in the guest list for your reference. You can add the RSVP form anywhere in your blog by using shortcodes.
4) Invitation stats: You can check the statistics that how many people have replied to the invites and how many are pending invites.
Download thousands of Themes, Plugins & Graphics to create your Website. Use promo code ThatsJournal and get an additional 10% off
for All MonsterONE Plans
.
Disclosure: Thats Journal is supported by our readers. This page may contain affiliate links. That means, if you click on these links to make a purchase, we may earn a small commission (at no extra cost to you). These funds help us to keep this blog up and running.