What is Call for Price option?
There can be certain situations when you cannot simply enter the price of a product directly in your WooCommerce shopping cart plugin. In such situations, you can place a message "Call for Price" instead of the regular price and "Add to Cart" button so that customers can call you or contact you directly for pricing options. When the customers contact you, at that time you can send them an email or inform them about the current price of the product.
When is Call for Price option required?
Call for Price option is usually required when you have products for which the prices keep fluctuating. Since, you are unsure about the pricing of the product, at that time, you cannot put a value of the product in the shopping cart.
How to enable Call for Price, free option in WooCommerce WordPress install?
By default there is no option to add Call for price option in WooCommerce. However, by using this WordPress plugin you can add a "Call for Pricing", "Contact for price", "Contact for Quote", "Email for pricing details", or any other custom message for a product in WooCommerce online shopping plugin. You also have an option to edit the color of the message and add links in it.
This plugin is also helpful if you want to offer the products for free to your customers. Instead of Call for Price message, you can add a message like "Free" or "Get this product for free" or any other custom message as per your requirements.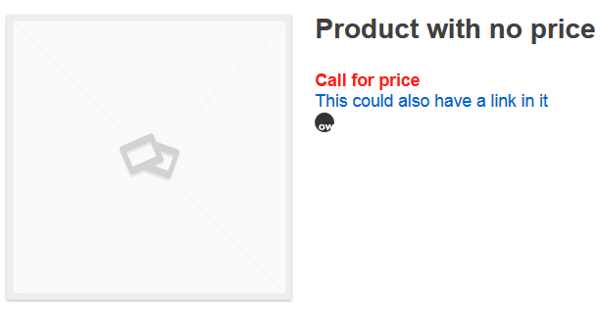 Download thousands of Themes, Plugins & Graphics to create your Website. Use promo code ThatsJournal and get an additional 10% off
for All MonsterONE Plans
.
Disclosure: Thats Journal is supported by our readers. This page may contain affiliate links. That means, if you click on these links to make a purchase, we may earn a small commission (at no extra cost to you). These funds help us to keep this blog up and running.