This post is about a WordPress plugin by using which your users can add multiple shipping addresses in WooCommerce WordPress store. There are many customers who want to save different shipping addresses in their account. For example, Home address, Office address, and address of a friend where your customer sends gifts. By default there is no option to save multiple shipping addresses in WooCommerce online shop. However, by using this plugin you can provide them an option to store multiple shipping addresses. This feature is used by major online shopping sites as it is very useful for the customers. Customers appreciate when they don't have to type their addresses again and again. It is definitely a functionality of a smart store. Now, you can add the same functionality in your WooCommerce WordPress store.
Here are the features of this WordPress plugin:
1) Add shipping addresses: Your customers have the option to add a new shipping address. Customers can add and store any number of shipping addresses in their account. They can also name this shipping address so that it would be easier for them to select it during checkout. Also, they have the option to add Order notes for a shipping address.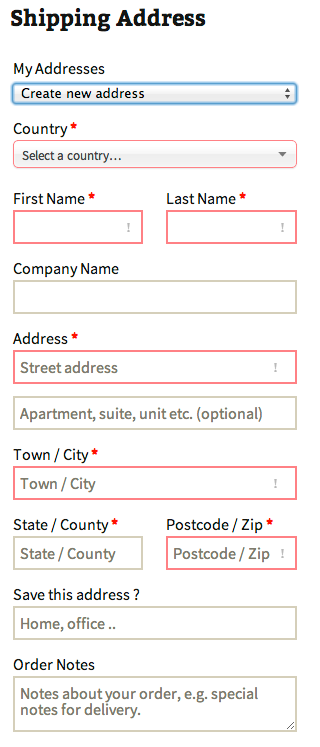 2) Select shipping address: During checkout customers can select the saved shipping address from "My addresses" drop down menu. When they select the address, saved address is displayed in the Shipping page.
3) Translation support: You can use this WordPress plugin in any language as per your needs.
Download thousands of Themes, Plugins & Graphics to create your Website. Use promo code ThatsJournal and get an additional 10% off
for All MonsterONE Plans
.
Disclosure: Thats Journal is supported by our readers. This page may contain affiliate links. That means, if you click on these links to make a purchase, we may earn a small commission (at no extra cost to you). These funds help us to keep this blog up and running.