A WordPress theme is actually an HTML page. It is used by web developers to create WordPress websites. Both, newcomers as well as experienced web developers use WordPress templates to create awesome websites/blogs. There are numerous WordPress templates. They offer ready-made solutions to WordPress developers and enable them to create WordPress sites easily and effortlessly.
When you run a WordPress website with a business perspective, from-time-time, you will have to customize the site theme to give it a new look, eliminate UX/UI issues, and easily catch the attention of visitors. So, do you want to customize your website template? If yes, then practice the below-mentioned tips:
1) Basic Customization of WordPress Template
For basic customization of your WordPress template, go to your site dashboard > Appearance > Customize.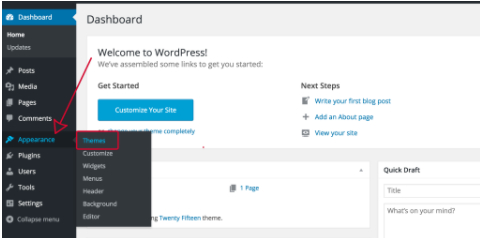 Based on your specific need, you can customize your templates using those options.
2) Add Widgets to Your Template
WordPress Widgets are small blocks that perform special works. There are numerous widgets. Different widgets perform different widgets. So, according to your specific needs, place widgets in your template. This will make your template more attractive and its functionalities are increased up to a great extent. You can also use WordPress widgets on other parts of or your website.
3) Streamline Menu Items
Menus displayed on your website play an importance towards the success of your website. A well-designed menu communicates effectively with visitors, significantly reduce the cost of marketing, and increase the pace of lead generation. So, you can't ignore its huge importance even a little bit.
Therefore, while making improvements in your template, just streamline menu items as per your needs. Evaluate the main goals of your website and arrange its menu accordingly. Generally, menus are placed from left to right side. For websites created in RTL languages, menus are set from right to left. Make sure that menu items are clearly visible on your website. If you are not acquainted with it, take the help offered by a professional WordPress Customization Company.
4) Glamorize Header
When visitors land on your website, the first thing they notice is its header. It must be created in such a way that it should look professional and match with the main objectives of your website. A WordPress website/blog with a good header can impress visitors and encourage them to be your regular customer.
There are many WordPress website owners who use default themes provided by the WordPress. It is possible that the default theme may not match your website or business idea you want to convey to your website. So, choose a suitable template and add images, files, text, audio, video to it to make your blog look different from other websites/blog that is using the same theme and template.
5) Make Website Background Special
When you create a new website/blog, you tend to bring more customers to it. For this, you need to pay attention to the way the website background is created. These days, individuals love trendy websites with an awesome background. So, they make the experiment and add lots of graphics, videos, distracting colors, etc. All these distract the attention of visitors and they leave your website instantly.
So, when you customize the template, try to keep its background as simple as you can. Based on your specific needs, you can add images, relevant videos, wireframes, etc. All these will make your theme look stunning. It will increase the overall look and feel of your website up to a great extent.
If you are not able to perform this task, use the WordPress Customization Service offered by WordPress development companies. Just pick one good vendor and explain your needs to their designers. They will customize your theme as per your instructions and help you get an awesome WordPress website/blog.
6) Use Child Theme Customize Your Template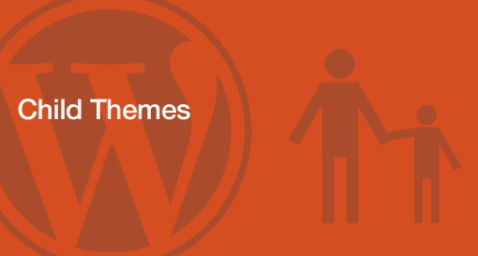 When you customize a WordPress template, there are chances that you lose the changes made in the template. It causes irritation, wastage of time and energy. So, you must use a child theme while customizing the template. Actually, a child theme is a theme which inherits functions from its parent theme. This helps you to save your changes easily even when there is an update in the parent theme.
You can easily create a child theme and use it to customize the main template of your website. To create a child theme and use it for theme customization requires you to have a strong knowledge of different programming languages. If you don't know that, consult a Custom WordPress Development company to get a good child theme and customize the template without any fuss.
7) Color Pattern
The proper use of colors matters a lot in theme creation and customization. There are many web designers who use a number of colors while creating websites. The excess use of too many colors making your website complex and repel visitors.
Always keep in mind that different colors meet different purposes. So, they can't be used inappropriately. Therefore, while customizing the template, use colors carefully. Just keep the color pattern same throughout the template. It will make your website more appealing or attractive for the targeted audience, which means more business opportunities for you.
8) Test Your Theme for Cross-Browser Compatibility
Tech-savvy people use different web browsers to access the internet. When you customize the template and don't check it for Cross-Browser Compatibility, then all your efforts for theme customization will go in vain. If the theme is not responsive to a particular web browser, visitors will not be able to access your website on that browser.
So, whenever you customize the template, check it for Cross-Browser Compatibility without any fail. This will help you to know the shortcomings of your theme and make further improvement. Make sure that your template is compatible with all modern web-browsers. This will help visitors to access your website through their favorite browser.
Final Words
WordPress template customization becomes an unavoidable necessity when users expect something new on your website. By following the above-described tips, you can easily customize your WordPress template and give your website a new look and feel.
Download thousands of Themes, Plugins & Graphics to create your Website. Use promo code ThatsJournal and get an additional 10% off
for All MonsterONE Plans
.
Disclosure: Thats Journal is supported by our readers. This page may contain affiliate links. That means, if you click on these links to make a purchase, we may earn a small commission (at no extra cost to you). These funds help us to keep this blog up and running.