Toolbars can be used as yet another way of making money online. The most simplest way for adding a custom toolbar for making money is to add the Bidvertiser toolbar. You can create a customized toolbar for your blog and offer it for your users to download. When the users download the toolbar and search on it, you will get revenue for that. A toolbar is a very good way to build up a viral traffic as it keeps reminding of the visitor about the site from which it has been downloaded. That means your visitors will be in constant contact. Also, it is a useful tool for them to search and manage their tools. Many big search giants like Google, Yahoo and ask promote their toolbar just for that very simple reason, to remind the visitors about the products and services. They also have the option to embed useful tools like Facebook, Twitter, YouTube, weather, games and much more.
Advantages of custom Bidvertiser toolbar:
1) Fully customizable: The best part about this toolbar is that you can add your own logo and a link in the toolbar that links to your website.
2) Turns casual visitors to dedicated ones: Since you can add your link, whoever downloads the toolbar becomes one of your dedicated visitors.
3) Integrate Facebook, Twitter and YouTube: You can integrate Facebook, Twitter and YouTube in your toolbars.
4) Search option: There is a Google powered Search field in the toolbar and when the visitors use this toolbar for search you make money for each and every use.
5) TV: The users of the toolbar can directly access to international TV stations.
6) Share: Your custom toolbar users can share their favorites with their friends by clicking on the Share button.
7) Custom buttons and menus: You can add custom buttons and menus with your own content in the toolbar.
To create a custom Bidvertiser toolbar, follow these steps:
1) Login to your Bidvertiser account.
2) Go to Publishers Center –> Manage toolbars –> Add new toolbar
3) Pick your site for which you wish to add the toolbar from "Choose the website to link the toolbar to:" drop down menu.
4) Enter the toolbar title. For Example: ThatsJournal Toolbar.
5) Click on "Choose file" to add logo for your toolbar. Then click on "Upload".
6) After that, click on "Update and Continue".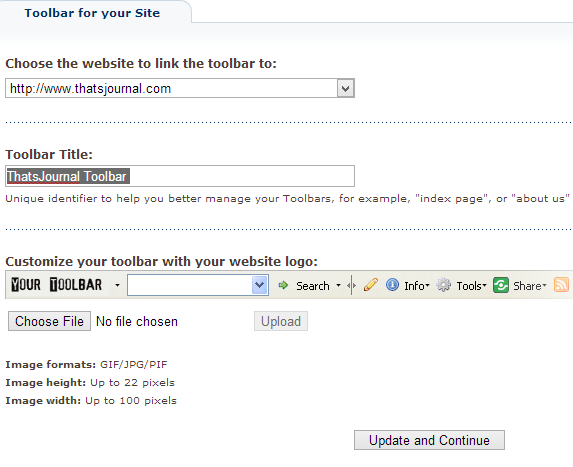 7) On the next page, add widgets by checking on the options.
8) Click on "Next".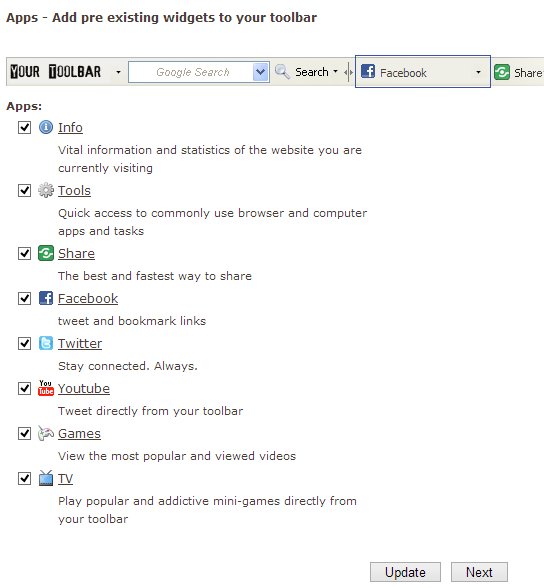 9) On the next page, customize your toolbar with logos, buttons, menus and ready made apps.
10) When, you are done, click on "Return to Toolbar Center".
11) Then, click on "Get Toolbar Code". Here, you can get the toolbar code in the form of "download buttons", "Javascript links", "Banners" and "HTML links". Paste this code in your site.
Download thousands of Themes, Plugins & Graphics to create your Website. Use promo code ThatsJournal and get an additional 10% off
for All MonsterONE Plans
.
Disclosure: Thats Journal is supported by our readers. This page may contain affiliate links. That means, if you click on these links to make a purchase, we may earn a small commission (at no extra cost to you). These funds help us to keep this blog up and running.