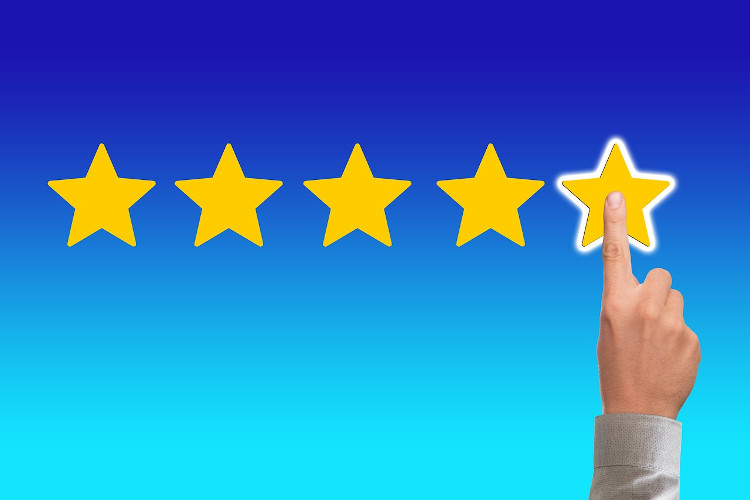 You want to go on a vacation to Kuala Lumpur. You have heard a lot about KL being a great tourist destination, but still know nothing of the best places to stay, eat, etc. A typical person today would rush to Google and look for places that have 'the best reviews.'
If a place has terrible reviews, you will never go there because you want to have a good experience. This is the power of a review, and it matters the most to businesses.
There is nothing new about reviews; they are a feedback strategy as old as time. Every business owner, shop owner, the restaurant owner has asked this question after a purchase: "how was your experience?"
Star ratings and reviews seem to be taking over the world of reputation management today. With digital media rising to the top, businesses need to get those 5-star reviews from their customers.
Don't be the grumpy old shopkeeper who 'doesn't care' what people say. Skew through all ratings and improve. You can ask the client to leave you a review on your Facebook page; there is no harm in that. Let's see why else it is essential to get 5-star reviews for your business:
Competitive edge
When you work hard and earn every little star rating from your customers, it gives you an edge over your competitors. The five-star rating can also convince new prospects to drop by and shop from your business.
We are all connected consumers, and we do not want to take chances on inadequate services or products. The smartphones and tablets we own are better guiders of business than they were ever before. Social media apps are explicitly made to guide buyers about the best places to eat, shop, to for a date, etc.
If your competitors have a negative review, they can't get those customers until they change that and get more 5 star reviews.
Many businesses don't know how to deal with negative reviews. There is always one way of open communication- talk to your customers about what went wrong. They will furiously tell you that the packaging was improper, the product was broken, or that you marketed it wrong. Take time and make up them for those mistakes. Maybe they will change their mind and give you more stars, or perhaps they will come back for more shopping.
Be more customer-centric
An unhappy customer is not afraid to vent his or her opinion on the web. You don't want to end up in this situation, so the first rule is to improve your customer service. From the salesperson to the payment counter and the doorman, every person of your team should make the purchase a memorable experience. In other words, it should be a 5-star experience.
Customer-centric brands also come up with promotions, discounts, and special gifts for loyal ones. They also introduce plans to cater to loyal customers and retain the existing lot. This loyal community has more chances of leaving 5-star reviews and bringing in more business to you.
In this case, reviews become a trust signal for someone new. It is a powerful thing in your favor because someone on the internet cares about your brand and wants new people to try your products or services out. Moreover, you should continually try to innovate and improve as per customer feedback that they leave on these reviews.
A marketing call to action
If a user on Amazon sees a product with 5 stars, they are immediately impressed. That product has more chances to get sold than its counterpart with 2 stars. This is the power and influence of these star ratings. For businesses, these act like a free marketing stint. The better your rating, the more chances of you locking in more buyers.
People, in general, will click on that comprehensive review first, rather than going for a risk. Businesses can improve their conversion rate, increase spend and highlight bestsellers through reviews. Some businesses also ask the customer to leave a review while they are still inside the store. Some businesses offer a 15 or 10 percent discount if you check-in at their outlet and leave a Facebook review.
Window of communication
Be it a bad star rating or a full 5-star rating; it puts you in the limelight. You can take the stage and address the customer personally. Some businesses respond through the CEO's account to give it a more personal touch. But while you are talking to one customer, the world is watching. They are watching how you deal with that person, and they are taking hints.
If you nicely deal with a happy customer, the onlookers will be more impressed. If you deal with negative star reviews politely and professionally, onlookers will be thoroughly impressed. So, up your game and get in the good books of your customers through these star ratings.
Last word
Retailers, service providers, and all kinds of business owners must be aware of the wide-ranging impact a negative review can have. Even if it is a delayed shipment, the customer can go and post about it on the web. You cannot have the benefit of the assumption that your customers will let these flaws go.
The best approach is to learn from your negative, 2-star reviews and fix them within a day! Closing these gaps will elevate your service and make every customer happy.

Download thousands of Themes, Plugins & Graphics to create your Website. Use promo code ThatsJournal and get an additional 10% off
for All MonsterONE Plans
.
Disclosure: Thats Journal is supported by our readers. This page may contain affiliate links. That means, if you click on these links to make a purchase, we may earn a small commission (at no extra cost to you). These funds help us to keep this blog up and running.