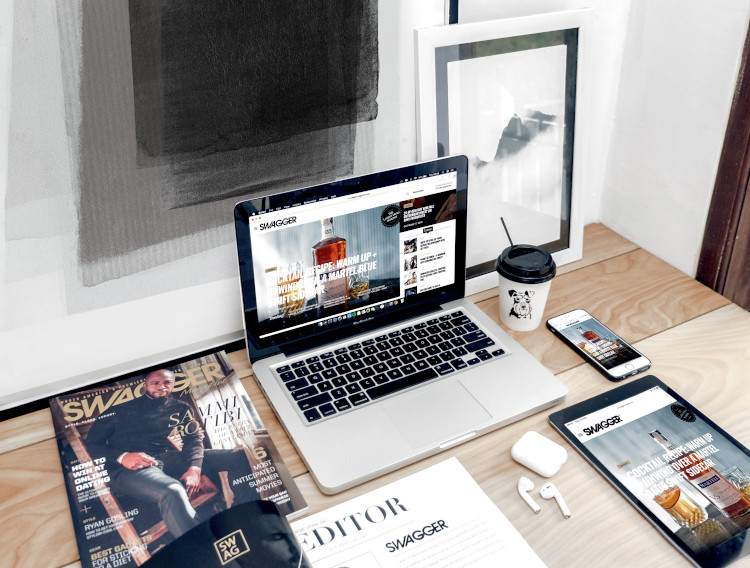 Wherever you cast your glance across the digital realm, you'll find that another blog has popped up, with slews of posts flooding the internet on a regular basis. On the other end of the spectrum, we have online magazines, homages to their traditional counterparts in print, trying their best to deliver excellent content rich with original imagery and authentic interviews, stories that focus on recent trends and events. In time, it has become incredibly difficult to create such content consistently and keep up with quality as well as the readers' expectations.
Luckily, some methods never fail, while others are flexible enough that they leave ample room for your own writers and designers to play with them until they find that perfect, magazine-worthy angle. As a digital publication, you need to work extra hard to leave an impression and deserve more than a passing scroll, so here are a few content strategies that can help enrich your creative output for your readers on a regular basis.
1. Visuals can and should tell a story
To say that we are very visual creatures would be an understatement of the century. Instagram and YouTube are proof of our desire to consume content that is engaging and visual in nature, and that provides us with unique perspectives of its creators. For magazines, photography and graphic design play a vital role in the presentation and perception of any published article, or any covered event. Images bring your words to life, much like your writing provides a new vantage point for the visuals, they complement each other.
In a sense, digital magazines can be "flipped through" for their visual contribution, so if you want to earn more readers, you need to give them a compelling, visually alluring reason to stay and keep on exploring your publications. Not only should magazines focus on creating stunning photos to accompany their stories, but they should also be playful with the design, the outline, and the format of their publications. Not all may judge the book, or the magazine, by its cover, but we will decide if we are about to sneak a peek inside based on it.
2. Keep your stories relevant to the audience
Whether you're a well-established magazine or looking to create your own online magazine platform, you need to brace yourself for the learning curve. The content you create cannot be based on your personal preferences, but it should deliver stories relevant to your target audience. If you look at successful informative platforms such as Week in China, you'll notice that they create the kind of content their target audience will gladly consume.
Their topics range from healthcare to the local economy, all the way to global issues concerning China, and are meant to educate their audience and provide an informative view of that particular region. Relevance is one key factor that your content cannot miss. Market research and keeping an eye on what your audience does want to read will be pivotal in your entire content creation strategy.
3. Define and refine your magazine's structure
Much like blogs, magazines often have a unique form of presenting their stories and their visuals, and they follow that same pattern so as to remain memorable and to make sure the brand is recognizable in a slew of other online publications. While having a core structure is a must, you also need to stay open-minded and prepared to adapt your magazine's look and feel to appeal to your target market. After all, magazines are there to entertain, as well.
With regular and well-known publishing dates (monthly, weekly, or daily, depending on the kind of a magazine you like to run), with submissions from writers that know, understand, and research their subject matter, and with designers that know how to put together a one-of-a-kind layout, your magazine stands a chance to provide its readers something appealing and authentic. The structure of each submission might follow a pattern for the sake of brand recognition, so that your readers can look forward to your monthly "how to" story, but your look and feel can always surprise and astonish based on the subject covered.
4. Analyze and adapt your content
Do your readers regularly share your posts on social media, do they comment and react? Do your subscriptions increase steadily or does your audience fall asleep in the middle of your interviews? Content, much like the magazine that publishes that content, is a living, breathing entity, and it should be allowed, even encouraged to evolve.
Your content should reflect your magazine's values, but it should also follow certain relevant trends. If you can diversify your content format to introduce more unique vantage points, or keep an eye on a recent development that involves someone your audience loves, you can always stay away from norms and find fresh ways to report relevant ideas. Knowing what your audience likes and enjoys doesn't mean that you shouldn't find imaginative, new ways to express those ideas – it's the key challenge for any magazine to not become stale, but continuously abandon the comfort zone of content creation.
While certain magazines already have a firm grip of their audience and what they like, if you are still finding ways to define your online platform, make sure to add these methods to your content arsenal. They can help you keep an open mind while you explore what matters to your readers, and you'll be able to get creative without losing your identity in the process.

Download thousands of Themes, Plugins & Graphics to create your Website. Use promo code ThatsJournal and get an additional 10% off
for All MonsterONE Plans
.
Disclosure: Thats Journal is supported by our readers. This page may contain affiliate links. That means, if you click on these links to make a purchase, we may earn a small commission (at no extra cost to you). These funds help us to keep this blog up and running.