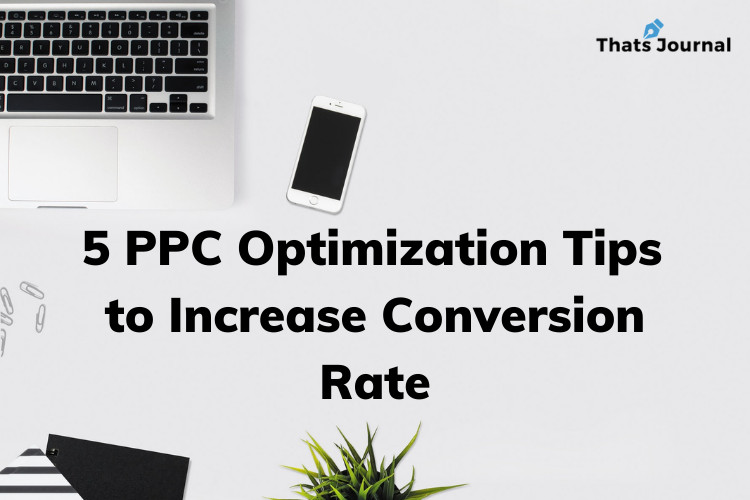 Finding a way to reach the masses with your marketing message should be one of the main concerns you have as a business owner. While there are a number of free methods you can use to drive organic traffic to your website, you also need to consider using paid search tools.
Studies show that a successful paid marketing campaign can boost brand awareness by nearly 80 percent.
Paid search also known as pay-per-click (PPC) is designed to help small business owners compete with larger corporations. The main goal you should have with your PPC campaigns is increasing the number of quality sales leads it produces.
Are you trying to improve your PPC conversion rates?
If so, check out these great tips.
1. Focus on Writing Better Headlines
The first thing a consumer will notice about your PPC ads is the headline. If you want to make a great first impression and improve conversion rates, then you need to focus on creating attention-grabbing headlines. The headline of your PPC ad should feature words designed to evoke emotion and action from the reader.
For instance, if you are trying to encourage a consumer to take advantage of a time-sensitive sale, using phrases like act now or limited time is crucial. With these words, you can convey how time-sensitive this matter is and spur the reader into action.
Allowing professionals to help you with these headlines is a great way to optimize them for success. The money paid for these custom PPC services will be worth it considering the higher conversion rates you will enjoy.
2. Learn the Importance of Developing Customized Landing Pages
If your business offers a number of products/services, running PPC campaigns for each one is crucial. Instead of embedding links to your homepage in these various paid ads, you need to send potential customers to customized landing pages based on the products/services they are interested in.
If you want to convert more visitors with your landing pages, then incorporating a great call to action and contact forms is crucial. With these elements, you can make it easy for landing page visitors to enter the next phase of your sales funnel.
3. Engaging Ad Copy is a Must
If you want to make an impression on potential customers with your PPC ads, then you need to provide them with an engaging and well-written copy. When developing copy for your PPC ads, you first need to figure out the point you're trying to get across.
Most business owners use PPC ads to offer coupons, describe products or provide a unique offer. If there are tons of errors in your ad copy, it will drive away potential customers in record time.
This is why you need to inspect your ad copy thoroughly before submitting it. As you start to create your ad copy, you need to include basic elements like:
Urgent language like exclusive, free or only today
Compelling call-to-action
A great headline
Relevancy is crucial
By adding these elements to your PPC ad copy, you can get consumers to pay attention. Once you have their attention, you need to drive them to your website to close the deal.
4. You Need To Follow Up
Simply driving traffic to your website from your PPC ads isn't going to help you grow your customer base. You need to realize that the average person will need multiple experiences with your business before they decide to invest in your products/services.
Instead of dropping the ball after a consumer shows interest in your brand, you need to make a habit of following up with consumers. There are multiple ways to follow-up with interested consumers like:
Email Marketing- When a person visits a landing page, they will be asked to provide their contact information. If you receive a person's email address, you need to follow up by sending them a message. Including a digital coupon in this email based on the landing page, consumer visits can help you convert them into a customer
Phone Calls- An interested consumer may also provide their phone number in the contact form on your landing page. If this happens, you need to follow up with them immediately and offer them a discount on the product/service they are interested in.
Ignoring the need to follow up with consumers that visit your landing pages can result in your inability to grow your customer base.
While following up with these consumers will be time-consuming, it is worth the effort due to the long-term benefits it provides your business.
5. Optimize For Mobile Devices
The number of people that use mobile devices to access the Internet grows with each passing year. Before you start putting out paid ads, you need to audit your website to ensure it is optimized for mobile users.
If mobile visitors are unable to view your website content without resizing it, they will get confused and leave. This is why you have to make sure your website is responsive. Working with an experienced web developer is a great way to ensure the mobile optimization process is handled correctly.
As you can see, there are a number of things you can do to improve PPC conversion rates. By implementing the helpful tips in this article, you can get a great return on your paid search investment. Hiring seasoned professionals to help optimize these campaigns for success is crucial when trying to avoid mistakes.
Download thousands of Themes, Plugins & Graphics to create your Website. Use promo code ThatsJournal and get an additional 10% off
for All MonsterONE Plans
.
Disclosure: Thats Journal is supported by our readers. This page may contain affiliate links. That means, if you click on these links to make a purchase, we may earn a small commission (at no extra cost to you). These funds help us to keep this blog up and running.