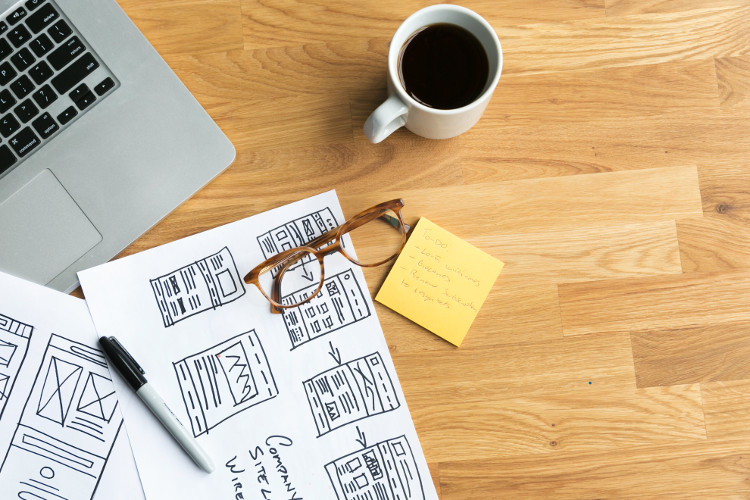 A digital business needs to be promoted by digital means, however, not every method yields the same results. Sure, email marketing is still incredibly efficient but relying on it alone is bound to result in a failure. For your digital marketing campaign to work, what you need to do is utilize as many different channels and approaches as possible. That being said, here are several actionable tips for promoting your digital business that you need to take a closer look at.
1) Podcasting is a trend on the rise
The first trend you should definitely give a try is podcasting. While similar to blogging, this particular method of creating and sharing your content has two major advantages. First of all, it's much simpler to create, seeing as how all you need to do is record your thoughts and upload them, instead of having to go through a complex editing process. Just by skipping the need to look for contextually relevant images you'll save yourself a tremendous amount of work.
Speaking of numbers, about 112 million Americans listen to podcasts (according to 2017 statistics) and about 67 million of them do so every single month. In other words, for those who plan to create some sort of continuity with their clients, podcasting is somewhat more reliable than blogging. On the other hand, there's really no reason for you to make this choice when it's clearly for the best to stick with both. In fact, by writing down the summary of your podcast you can easily get an inspiration (well, at least material) for your podcast.
2) Live video
Another thing you could turn to is the so-called live streaming. First of all, this feature is available on all major networks like YouTube, Facebook, Instagram and Snapchat, which means that you don't have to go that much out of the way in order to do this. Next, if you decide to showcase a product or display a service, keep in mind that live video gives away a more spontaneous, less scripted impression. In other words, doing a live demonstration is more convincing than simply recording a video tutorial. Furthermore, every year, more and more people watch streaming services and, even regulars spend more hours with live streaming services.
3) Paid surveys as a source of user-generated content
The greatest problem with most user-generated content lies in the fact that it needs a lot of examination in order to confirm its validity. In other words, you never know if a person answered the question you've asked in order to get access to the content hidden by the popup or because they really wanted to help. Sure, some may dismiss the issue of motivation behind the act of survey-taking, nevertheless, it's quite important when it comes to the validity of information in this piece of user-generated content (UGC). This is why offering people a chance to get paid to do surveys, might bring you better results.
4) Free samples
If your products are digital, as well, it might be a good idea to try handing out free samples. For instance, if you've just written an e-book or developed an app, you might want to consider a trial period or even distribute your products for free, for a certain amount of time. The biggest problem with this strategy lies in the fact that some people assume this puts you at a clear loss. First of all, the production of a single unit usually costs you as much as the production of all those you've ever sold. Second, keep in mind that without the promotion, your sales wouldn't be anywhere near that figure.
5) Work on establishing a community
The next thing you want to do is establish a strong community and, in this way, facilitate the process of brand ambassador generation. What this means is that by giving people a sense of belonging, you're not just tying them to the other members of this community, but also to the brand itself. In turn, a well-organized forum with skilled moderators can even help partially replace your customer service. By establishing a strong community, you're allowing people to help each other, which is both a sensible and frugal business practice.
6) Search engine optimization
Not all business promotion has to be direct, which is what brings us to the idea of inbound marketing. In other words, if you manage to persuade people that buying from you/doing business with you is a great idea, you have a much simpler way of expanding your client base. Overall, by employing SEO techniques like link-building, on-site optimization and similar methods, you're increasing a chance to be passively discovered. In other words, you're getting one more source to be reached through. All in all, investing in SEO is definitely a good idea, regardless of the business size.
Conclusion
These six simple principles can really make a change, seeing as how they give you an opportunity to expand your business opportunities by investing effort, regardless of the other circumstances on the market. This means that regardless of how tough the competition is, it's impossible to invest money, effort and time in digital marketing and receive less profit and less attention.
Download thousands of Themes, Plugins & Graphics to create your Website. Use promo code ThatsJournal and get an additional 10% off
for All MonsterONE Plans
.
Disclosure: Thats Journal is supported by our readers. This page may contain affiliate links. That means, if you click on these links to make a purchase, we may earn a small commission (at no extra cost to you). These funds help us to keep this blog up and running.