It's hard enough to get email subscribers, we all can relate to that. Some of us spend $0.50 per lead while others have a much higher cost per acquisition. However, if you are spending money driving traffic to your website, you may not be getting the most qualified leads. Stop wasting your money!
First, Check Your Data at the Door
List growth is what we want, but the wrong leads can create damage to your email reputation. Think about it this way, would you let anyone into your house who rings the doorbell? Of course not, so you have to treat your website the same way.

Before you even allow an email address to get into your marketing funnel, you need to validate the data. Is the email address a real account? Does it belong to an active user? A simple email address like superheropizzas@gmail.com looks like it's good enough and would pass a syntax check, but this email ID is not a real registered email account.
So…how would you be able to tell the difference? Good question, I'm so glad you asked! There are tools out there that can validate email address data in real time on your own landing page, we prefer XVerify.com. This tool helps prevent typos, hard bounces, spam complaints, and minimizes fraud in milliseconds.
Check out the below example of email verification occurring in real time both in the mobile, and desktop environment. This is going to help instantly boost the quality of the leads you collect by cutting down on garbage. This also eliminates the need to have to use a CAPTCHA on your pages.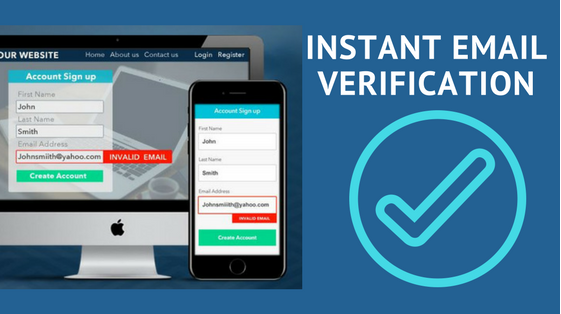 Next, Remove INACTIVE Users from Your Email List
Here we go with down-sizing your list again. It's important to remove inactive users from your list. Users who never open your mail or click on links are hurting your engagement rate. Low engagement reduces your sender score which in return can hurt your inbox placement.
Marketers continue to have the mindset of … "Maybe they will open my next email campaign if I really WOW them." That's not a good idea, especially if they have been sitting on your list for a few months and never engaging with your brand.
It is a good practice to go into your email list and start to eliminate users who have been sitting idle. Most major ESPs have segmentation features that will allow you to look up users who have NOT opened or clicked in the last X number of email campaigns.
Inactive accounts can be more problematic down the line. It could be the case that the user has abandoned their account, forgot their password (like I always do), or are just not interested in the content you are sending. Hint, hint – they may have already sent you to their spam folder and you don't know it. If you continue to send to dormant accounts, likely your emails will start to bounce or it puts you at risk of higher spam complaint rates.
Focus On Organic Opt-ins
Getting front and center in a Google search is not always easy, especially if you have highly competitive keywords. Buying traffic, affiliate marketing, and acquiring lists of data sometimes helps but, there is also a lot of risk for fraud. Getting genuine users to your site, who engage with your content is what you want to aim for when growing a quality email list.
Capture the attention of more users via social media. This will help cut down on bots, and other spam like email submissions if you don't currently have a layer of security in place. Make sure you have social sharing options turned on. You can get a tool like sumo.com they help you get more shares by putting social sharing of every post you publish. As well as create beautiful welcome mats to make the first impression with your leads, and help you collect more email opt-ins.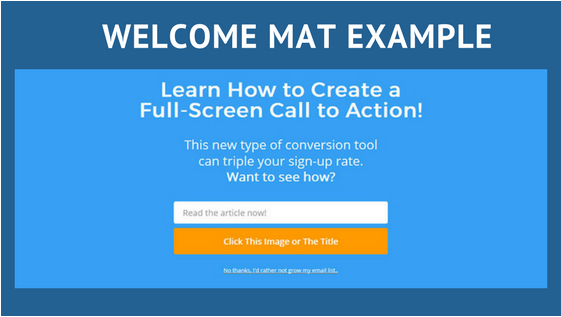 Re-Engage and Retain Visitors
Yes, we spoke about removing your unengaged users which is important. But, are you really doing enough to hold your users interest? In most cases this is why they taper off. You have to constantly keep producing something of interest to them. The content you produce cannot be just to put something out there. It has to be well thought, informative and get valuable to your visitors.
Even if you worked hours or days creating an epic blog post, what are you going to do to get more eyes on it and get visitors back into your site. Sending out an email to notify your list of the new content is great, but what about the users who visited but never signed up? You have to take time to build trust with these visitors, most of them will leave your site forget about it and never come back.
Well now there are ways you can easily retarget your existing visitors, one is by using Facebook ads. Facebook ads allow you to place a pixel on your site which tracks users, and if they visited your site when you create an ad in the Facebook Ads manager you can get back in-front of that audience. This is great, but this method will end up costing you a lot over time.
Another method that is the future of website communication is push notification tools. Sendmsgs.com is a tool that allows visitors to opt-in to get notifications from your business. So, for those visitors who might have accepted notifications, and then left your page and forgot about you. You can get their attention again when they are on an entire different website.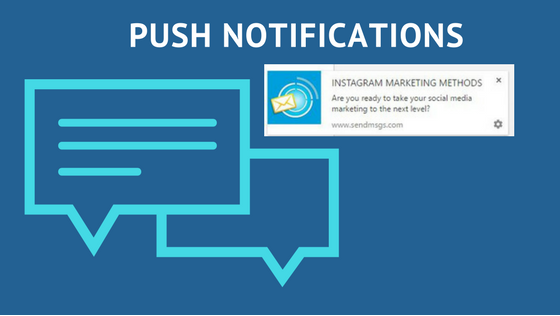 Takeaways

Your email list is extremely valuable, and you want to take care of it. Inbox deliverability is a must and to maintain a good sender's score you need to have quality data and subscriber engagement. When you collect a lead, validate it before allowing into your marketing funnel. Focus less on lead buying, and more on organic acquisition. From the time the lead signs up you need to keep the user engaged. Nurture your leads, and they will nurture you in return.
Download thousands of Themes, Plugins & Graphics to create your Website. Use promo code ThatsJournal and get an additional 10% off
for All MonsterONE Plans
.
Disclosure: Thats Journal is supported by our readers. This page may contain affiliate links. That means, if you click on these links to make a purchase, we may earn a small commission (at no extra cost to you). These funds help us to keep this blog up and running.