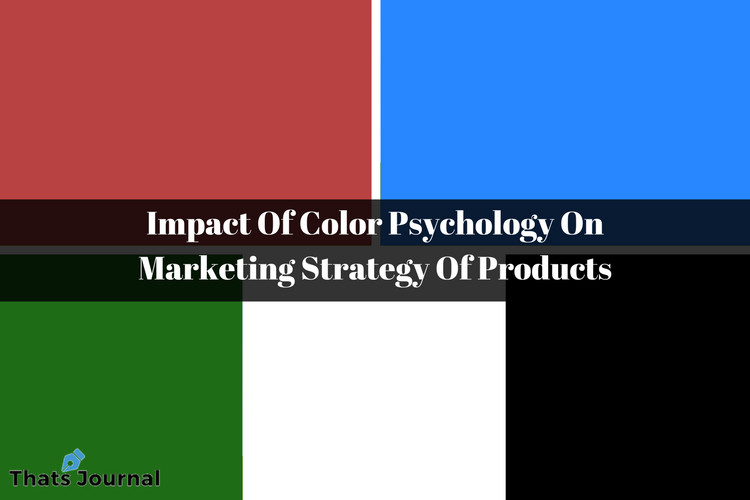 Color psychology has an indelible effect when it comes to developing marketing strategies. The color psychology also delves into the art of persuasion. Read on to know how.
When we think about colors, the first thing that comes to our mind is some form artistic representation. But would you believe if anyone tells you that colors, or rather, the psychology of colors have a huge role to play in proper branding and marketing of a product?
Well, that's the truth. And do you want to know the best part?
The aspect of color psychology has been adopted by the big businesses all across the globe to present their brand to create an appeal among the potential consumers.
Yes, the psychology of color is directly associated with the quality of persuasion which is often adopted while marketing a product or service.
Now let's shed some light on the importance of color psychology for marketing and branding.
The significance color psychology
Let's start off by delving into the aspect of branding, which is an important aspect connected with how people perceive different colors.
However, often it has been emphasized that the influence of color is too personal to give it a universally generalized meaning while trying to decipher the specific emotions. But a broader understanding has been developed in the perception of colors, as per the convenience of the marketers.
In a specific study, researchers have discovered that up to 90% of impulsive judgments made about services and products is dependent on colors alone. Regarding psychology of colors that come in to play in branding, outcomes from another study indicate that the connection between colors and brands rests on the perceived suitability of the color being utilized for a specific brand (This means whether the color goes with what is being sold to the consumer).
Further research has highlighted that there is an actual relationship between the application of colors and the consumers' ideas of a brand's personality.
Certain colors can be associated with particular traits (e.g., purple with sophistication, brown with ruggedness, and red with excitement). But nearly every study conducted on colors and branding will give you the idea that it's much more crucial for your brand's colors to agree with the personality you want to portray to the potential consumers rather than trying to align with the generalized color associations.
So it would be inappropriate for making a generalized statement like "green means calm." You need to have a context before stereotyping a specific color for your brand. Often the color green is applied to highlight the environmental issues, but at times, it could also signify financial spaces.
And while the color brown may exude a rugged or rustic appeal, but when placed in a different context, brown can be applied to create a warm, attractive feeling or to provoke your appetite (Think every chocolate commercial that you come across on TV).
So, what's the bottom line?
Even though there is no simple, defined set of rules for selecting the right colors for your brands, but the context you're working on for presenting your brand to the masses is a vital consideration.
It's the mood, emotion, and image that your brand establishes and incites the element of persuasion. Make sure you understand that colors only become an influential factor when they can be adopted to match a brand's specific personality. For instance, the application of white to signify Apple's love for clean and simple designs.
Without such a context, opting for a random color over another will never make sense, neither will it appeal to your consumers. And there is very limited proof to counter that the color orange will compel people to purchase a product more often than silver.
Now let's move on to discuss how different colors can influence your potential consumers to take note of your brand.
1) Red:
Red is a powerful color that exudes enthusiasm and emotions. It has the longest wavelength and an attribute appearing to be closer than it is.
Red signifies-
Love
Aggression
Energy
Enthusiasm
Emotion
Red is a physical color that creates a rush of the body. This color prompts us to take a second look at an object.
Companies in almost every industry use Red in their marketing procedures.
2) Blue:
The color blue indicates intellect and contrary to red; it calms the mind. So blue can be considered as an extreme opposite of red. Blue signifies the following personality traits-
Intelligence
Stability
Trust
Vastness
Serenity
Blue is also associated with intellect and consciousness.
3) Green:
The color of nature, Green symbolizes balance. Green is linked with the following personality traits-
Reassurance
Peace
Energy
Harmony
Balance
Equilibrium
Growth
Reliability
Health
Also since green is associated with nature, it's also one of the most visible color. The most appropriate example would be Animal Planet. It deals with nature that explains the green logo.
4) Black:
Black is an intense color. It's associated with seriousness, sophistication, and deepness. The color black can be identified with the following traits-
Glamour
Sophistication
Control
Clarity
Efficiency
Black is also often linked with class. It doesn't come across as striking. It's a recessive color. Black's black, and that's why people trust the color. Nike, Adidas, etc. are the perfect examples of companies that have adopted the black logo.
5) White:
White symbolizes purity. White signifies the following qualities-
Simplicity
Cleanliness
Clarity
White is the exact opposite of black. It indicates flawlessness and clarity. White is often applied along with black and other colors in the brand logos of products or services.
So it can be concluded that the emphasis on the psychology of colors can be beneficial to establish a brand's credibility.
Download thousands of Themes, Plugins & Graphics to create your Website. Use promo code ThatsJournal and get an additional 10% off
for All MonsterONE Plans
.
Disclosure: Thats Journal is supported by our readers. This page may contain affiliate links. That means, if you click on these links to make a purchase, we may earn a small commission (at no extra cost to you). These funds help us to keep this blog up and running.