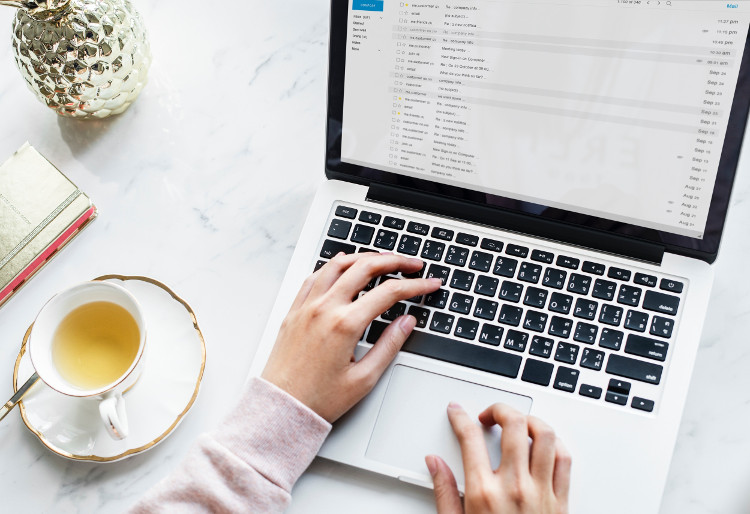 Working from home is a dream come true for most people. Regardless of the fact that you're currently employed or not, having a job on the side you can do from home and earn an extra income is always a good thing. The online world provides countless opportunities for remote work. Fast internet speeds and advanced technology allow people to work for whomever they want and anywhere in the world.
In addition, there's no shortage of supplies for online job positions. The key is to find something you like to do and start working from the comfort of your home. Not only that, but many people have started their careers by working online jobs from home. That being said, here are a few different online jobs you could start from your home.
1) Become a copywriter
Copywriters are highly sought after in the online world. Many businesses nowadays leverage good content marketing to build their presence and engage with their audience. For that they need good copywriters who are capable of producing engaging articles. If you have the knack for writing such articles, you should definitely consider a copywriting job.
All you need to do is find someone in need of a copywriter and pick a niche that suits your writing style the most. Being a freelance writer isn't a demanding job. You get to set your own pace and decide how much work you'll produce. What's more, the pay isn't bad either. You can make $25 to $35 per hour, while some companies pay around a $1 per word.
2) Start a blog
Blogging has become widely spread over the Internet. What's more, blogging can easily turn from something you like to do as a pass time into a profitable career. All you need to do is find something you love writing or discussing and start a blog about it. However, turning blogging into a generous source of income takes a bit of effort and time. You must be good and interesting enough to attract enough followers first, before you can start making money out of blogging.
In addition, you can start a You Tube channel and become a vlogger or video blogger, if you prefer to talk rather than write about things. There are various ways for you to make money from your blog. For example, sponsored posts, advertisements, membership programs and so on can all yield an income. Furthermore, you can also leverage affiliate marketing, such as banner ads or links, and display ads to promote other people's products or services on your blog for a percentage of their sales.
3) Become an assistant
Assistants are also highly sought after online. If you have good organizational skills, you can easily become an assistant online and you won't even have to leave your home to do so. Virtual assistants are in high demand by startups and small business that cannot afford a full-time employee. You'll be managing phone calls, emails and setting up appointments and meetings.
In addition, you can check out executive assistant jobs, where you'll help managers and executives with administrative and business related tasks. It's the closest thing to a corporate job you can do from home. The salary for such jobs is quite well. The amount of money you'll make depends on the amount of work and responsibilities you'll have, as well as the company you work for.
4) Online tutoring
If you have some skills you're particularly good at, you can easily share your knowledge with others online. Tutoring can easily bring you a good income if you decide to teach others over the Internet. There are plenty of opportunities to get a job as an online tutor. What's more, the online world connects almost everyone in the world, which means you'll always find someone in need of your expertise.
As an example, teaching English is in particularly high demand. That being said, you don't have to actually teach others English language per say. In fact , there are people who look for native speakers so they can learn from having conversations with them. Moreover, your work time is flexible, which means you can schedule as many sessions as you want and you get paid per tutoring session.
There are plenty of different online jobs you can explore. Not only do you get the chance to work from home, but you also get to do what you want to do and earn money in the process. Some online jobs pay more than others, so make sure you consider whether you want to earn a bit extra on the side or start a full-time job online.
Download thousands of Themes, Plugins & Graphics to create your Website. Use promo code ThatsJournal and get an additional 10% off
for All MonsterONE Plans
.
Disclosure: Thats Journal is supported by our readers. This page may contain affiliate links. That means, if you click on these links to make a purchase, we may earn a small commission (at no extra cost to you). These funds help us to keep this blog up and running.