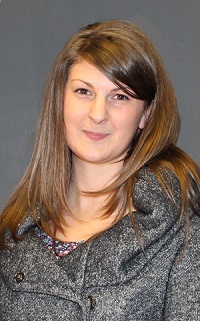 In this post, I will share a very interesting interview, I had with Sami Rowett from Nouri.sh. Nouri.sh is a free RSS to email subscription service. By using Nouri.sh you can create automated email newsletters from your RSS Feeds. Your readers can subscribe to these newsletters by using a subscribe widget which you can place in your blog. If you are looking for a free RSS to email subscription service or a Feedburner alternative with some extra features, then you should definitely try it.
1)  What is Nouri.sh?
Sami: Nouri.sh is an eNewsletter service. It allows you to easily create an automated email newsletter that can be tailored to the individual recipient's needs.
2) How does it work?
Sami: Nouri.sh converts any RSS feed such as a blog or social media page in to a newsletter that people can subscribe to.
3) How Nouri.sh is different from Feedburner and other RSS to email subscription services?
Sami: With Nouri.sh you have the ability to create dynamic campaigns. By categorizing or tagging the posts within your blog, only relevant content is sent out in each campaign. High relevancy means a higher readership and lower unsubscribe rate.
Feedburner doesn't let you blend multiple feeds into an eNewsletter, neither does it let the author upload a neat email template.
4) What are your short term and long term goals with Nouri.sh?
Sami: Our aim is to deliver truly reader-centric eNewsletter campaigns, that help deliver highly segmented content keeping audiences engaged.
The short term goal is to raise our profile; we want to interact with our users so that they can make the most of our advanced service. We also want to improve people's awareness of what email marketing can do for their business.
We're planning to embed more functionality into our WordPress plugin so that users can manage their campaigns completely from within WordPress.
We're always listening to our customers, so long term we will be developing more features and translating Nouri.sh into various languages.
5) How Nouri.sh is helpful for bloggers?
Sami: With Nouri.sh you can turn your blog in to an automated newsletter. You simply pop a link on your blog so people can subscribe and then decide how often you want the newsletter to be distributed.
You can even combine your blog and social media posts to keep your subscribers up to date with your activities.
6) Do you offer any other extra features apart from RSS to email subscription?
Sami: Users can see on Google Analytics which campaigns have referred traffic to the website. There are also CMS integrations planned.
But it's not an e-bulletin tool. eNewsletters are a different form of marketing to normal bulk promotional emails. We get asked about this a lot, but we think of eNews as different to ePromotions which have high unsubscribe rates.
Unfortunately many bloggers and small business owners are unfamiliar with advanced email marketing. If they have RSS news, they may not have good segmentation of their user base, or they may not have tailored designs or they may not review the promotional content. Consequently we're making our offering more about service. We'll help users to improve their campaigns by assisting them in driving relevant content to users.
One of the key features in the pipeline is reader feedback. We believe that readers should be able to influence the content of their emails by suggesting the content they are interested in and indicating what they are not interested in.
7) What are the realistic challenges you have faced with Nouri.sh?
Sami: We know we have a great product and a great team but it is challenging to make ourselves known. A marketing strategy has been put in place so hopefully that won't be the case for much longer! It is tough educating people about the benefits email campaigns can have for their business when they are done well. Unfortunately too many people have been victims of spam and poor campaigns; as a result they think that that channel does not work well. We need to show them how optimising content delivery around relevancy can make a big difference and can really help to build the relationship with audiences.
8) Is there anything you wish to add, about Nouri.sh?
Sami: Nouri.sh is flexible; it can be tailored to suit bloggers, businesses and is even a useful internal eNewsletter solution. As with any eNewsletter service, it all comes down to the content being served; this is where many other tools don't quite go far enough. As the broadcaster it's so easy to lose perspective on what interests the user. We feel that the feedback mechanism and expert advice gives us something unique that people love.
Our team is here to ensure users make the most of Nouri.sh, so if there is something you would like that we don't currently offer then drop us an email to let us know.
Try it out, it's free…
Download thousands of Themes, Plugins & Graphics to create your Website. Use promo code ThatsJournal and get an additional 10% off
for All MonsterONE Plans
.
Disclosure: Thats Journal is supported by our readers. This page may contain affiliate links. That means, if you click on these links to make a purchase, we may earn a small commission (at no extra cost to you). These funds help us to keep this blog up and running.