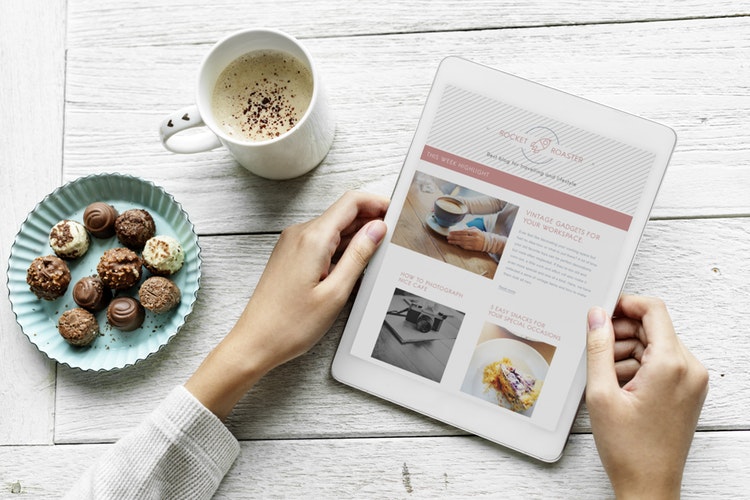 Your ecommerce blog is the perfect place to inform, engage, and persuade your readers. But for your blog to achieve this, first you need people to know about your brand…. and to do that, you need to grow your readership. How do you get more readers? By making your readers the centerpiece of your content. Below I give you three ideas for how to write for your readers, and three brands who are doing just that.
Recommended reading: Blogging – Why It's Worth It And How To Make It Work
1. Write a post that adds value to your people's everyday lives
At no time since commerce began have people started their days thinking: "I'd love someone to sell me something today." The skill in sales is to convince people they need your products and that it was their decision. A great way of doing this is to make your ecommerce products relevant to the issues they do wake up thinking about. How? By writing a blog posts that adds value to their everyday lives.

To create content that adds value to your customers lives, you need to know their pain points and how your products solve this. A Better Lemonade Stand is a brilliant example of a blog that understands what troubles its audience when they wake up. It's premise is simple: it wants to help its readers build a better ecommerce business.

To achieve its goal, A Better Lemonade Stand writes blog posts that are actionable and have a series of tips. How to Increase Website Traffic: 6 Ways to Drive Traffic to Your Online Business is a great example of how the brand adds value to its readers. This blog post touches on an issue that covers all its readers, is actionable, and will benefit its readers bottom line – making more money. Take inspiration from this title and grow your own blog with actionable posts!
2. Create customers by informing & then rewarding them
Some customers don't realize the value of your ecommerce products because they don't know enough about them. Rather than being a hindrance to your brand, a lack of knowledge presents an opportunity to it – you can use your blog posts to educate your target audience, then reel them in with a gift.

The inform and reward tactic is used expertly by VineBox, an ecommerce wine brand. VineBox's blog is all about teaching people about wine, which options are healthiest for your heart, Why You Should Be Drinking Organic Wine, what wine categorizations mean, and more. The brand links back to its home page at the end of its posts, where one of its sales pitches is that you should give the gift of wine to someone you care about.

While I like the approach of VineBox a lot, to really grow your ecommerce blog and business, you should go a step further. Offer them a real gift, such as a discount off their first purchase, or a giveaway. By properly using the inform and reward approach, you can pick up new fans and make a great first impression that becomes a long-term relationship.
3. Use interviews to let user-generated-content do the talking for you
Opening your blog up to outside influences can be testing. Your blog is your property and a mouthpiece for your brand image, if someone says the wrong thing it could shrink its growth. But consider this – your customers and readers value the views of their peers much more than they do your own. That's why UGC is content gold dust and adding an interview post to your blog is a brilliant way of getting max value from it.

Ecommerce marketplace Exchange is an excellent example of how to use interviews on its blog. It mixes one-to-one interviews with group discussions, like 24 Entrepreneurs Explain Why They Are Selling Their Business. 24 Entrepreneurs Explain… is the perfect way of using interviews to get max value from UGC – it features the target audience, and has short and snappy conversations (some would take seconds over the phone or a swift email to generate).

What you can really learn from Exchange's approach is that more really is more when it comes to UGC. By having so many interviewees, Exchange gives its blog the chance of being shared on 24 influencers social channels, giving it massive potential for reach. Apply this idea to your blog and you could see some serious growth!

Blogging is a great way of shouting about your ecommerce brand and getting more people interested in it. To really grow your blog, you need to put your readers at the center of your content. So take the ideas I've picked out from A Better Lemonade Stand, VineBox, and Exchange, and start writing posts that will really grow your ecommerce blog.

Download thousands of Themes, Plugins & Graphics to create your Website. Use promo code ThatsJournal and get an additional 10% off
for All MonsterONE Plans
.
Disclosure: Thats Journal is supported by our readers. This page may contain affiliate links. That means, if you click on these links to make a purchase, we may earn a small commission (at no extra cost to you). These funds help us to keep this blog up and running.